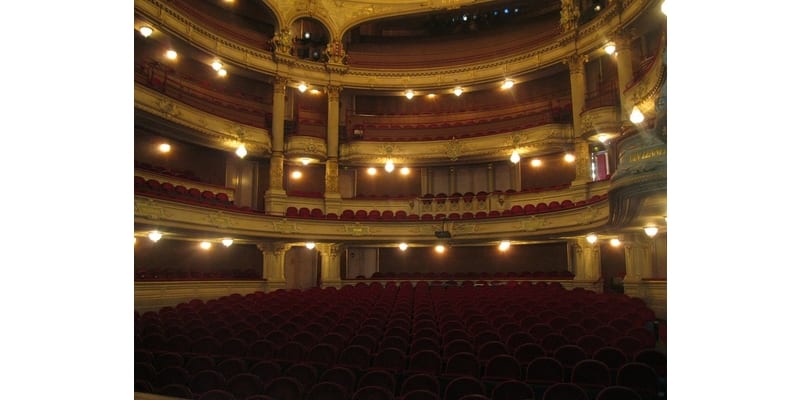 Despite working one of, if not the, most important technical fields in the marketplace, cybersecurity experts and enterprise IT professionals can't neglect their face-to-face communication. Only by working together, forging connections, and learning about the latest innovations can cybersecurity professionals confront their nebulous foes on equal footing.
Thus we present our list of the Must-Attend 2019 Cybersecurity Conferences, the top social and informational events of the InfoSec world.  If you're looking for top-notch speakers, vendor demos, and networking opportunities, you should mark your calendar with these dates.
Cyber Threat Intelligence Summit
Date: January 21-28
Location: Arlington, VA
If you want to make as many of The Must-Attend 2019 Cybersecurity Conferences as possible, best grab your ticket now for the Cyber Threat Intelligence Summit. This conference focuses on building cyber threat intelligence analysis, a must-have for enterprises in the digital age.
On a related note:
SANS Summit Series
Date: Different summits occur throughout the year.
Location: Numerous throughout the United States and Europe.
SANS Summits are events dedicated to connecting security technology professionals and thought leaders in a venue designed to encourage exploration and discussion. You should check to see if a SANS Summit will occur near your business or who will be in attendance at the different events to see what piques your interest.    
RSA Conference United States 2019
Date: March 4-8
Location: San Francisco
Almost no other event commands the same level of attention in cybersecurity as the annual RSA Conference. No calendar of The Must-Attend 2019 Cybersecurity Conferences would be complete without it. The RSA Conference promises to be a who's who of products and industry experts. It promises to explore security maturity, controls, and architecture (among other topics) in depth.  
Women in Cyber Security
Date: March 28-30
Location: Pittsburgh, PA
We've written time and time again about the cybersecurity gender gap. Only 11% of cybersecurity professionals are women. Talented women in the industry suffer frequent harassment and denigration. Their efforts are routinely ignored or silenced. The Women in Cyber Security Conference (WiCyS) works to, in the organizers' own words, "bring together women in cybersecurity from academia, research, and industry for sharing of knowledge/experience, networking, and mentoring."
InfoSec World
Date: April 1-3, 2019
Location: Lake Buena Vista, FL
No list of Must-Attend 2019 Cybersecurity Conferences would be complete without InfoSec World. MISTI's conference features sessions, workshops, and summits on the most daunting challenges facing cybersecurity today. The speakers will some of the most recognized in the industry.
SOURCE BOSTON 2019
Date: May 1-3
Location: Boston, MA
SOURCE aims to offer something for everyone, whether their duties concern business, technology, or security, so enterprises can benefit from practical security solutions and best practices. They focus especially on business case studies and people-related security issues.   
Ignite '19
Date: June 3-6
Location: Austin, TX
Hosted by endpoint security solution provider Palo Alto Networks, Ignite '19 offers customized learning paths for cybersecurity professionals of all levels of expertise. The conference prominently boasts technical hands-on learning experiences, in both workshops and in test drives.   
Gartner Security RIsk & Management Summit 2019
Date: June 17-20
Location: National Harbor, MD  
Hosted by one of the most recognized and respected technology research firms in the world, the Gartner Security Risk & Management Summit 2019 dives into machine learning, analytics, IoT, cloud security, privacy, and blockchain. Additionally, the conference will address the cybersecurity staffing crisis and what your business can do to mitigate its impact. The Gartner Security Risk & Management Summit 2019 is a premier networking and learning opportunity.
Identiverse 2019
Date: June 25-28
Location: Washington, DC
We had so much fun at the last Identiverse conference, formerly the Cloud Identity Summit, we just had to include it on our Must-Attend 2019 Cybersecurity Conferences list!. Focusing on Customer Identity, Identity Security, and Governance across 200+ session and 50+ master classes, Identiverse will certainly be on the of the most informative conferences of the year.
Black Hat United States
Date: August 3-8
Location: Las Vegas
Another essential to any list of Must-Attend 2019 Cybersecurity Conferences, Black Hat offers rigorous, master-level penetration testing training; but their courses also cover a breadth of experience-levels. The Black Hat Briefings provide insights into most relevant security vulnerabilities facing enterprises today.  
30th ISF Annual World Congress
Date: October 26-29
Location: Dublin, Ireland
Cybersecurity is a global concern and thus requires global solutions. ISF's 30th Annual World Congress promises to bring cybersecurity professionals from around the world to discuss InfoSec solutions and gain practical advice from their peers.
Make sure to share your own suggestions for Must-Attend 2019 Cybersecurity Conferences!  We're eager to hear about the InfoSec event you're excited about, and we're more than happy to update this list with your suggestions!   

Latest posts by Ben Canner
(see all)