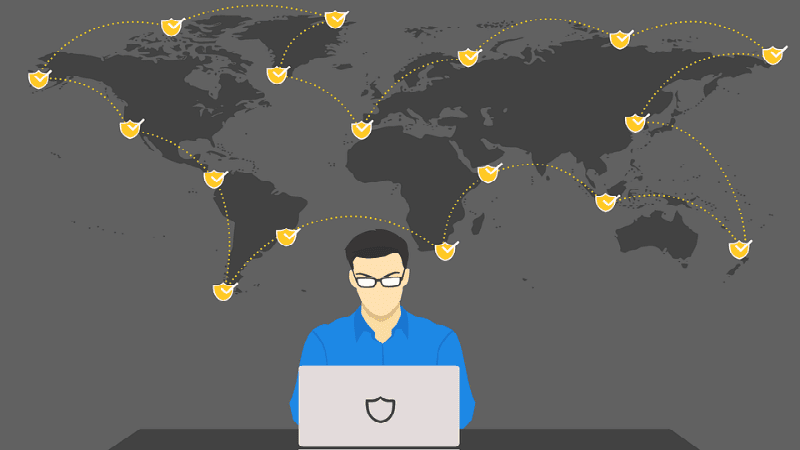 Your small-to-medium-sized business (SMB) could still easily suffer from a cyber attack. But do you need SIEM? Or would hiring a managed security service provider (MSSP) serve you better? How do you know if you need managed security?
Hackers attack SMBs more than they target global enterprises; in fact, anywhere between 58% and 61% of cyber attacks target small businesses. Often, SMBs don't realize this because industry giants tend to attract the most cybersecurity press. However, the damage a data breach can do to your small business remains very real.
Indeed, 60% of data breaches end up causing the victim SMB to permanently close after six months. Obviously, you can't let this happen to your SMB. Yet why should your small business invest in SIEM rather than endpoint security? Do you need a managed security solution instead?
Why Your Small Business Needs SIEM
Modern cybersecurity can no longer rely on preventative capabilities alone. Granted, your small business still needs preventative cybersecurity and a strong digital perimeter; after all, these tools can help block non-identity-based malware from entering your network in the first place.
However, prevention alone cannot block 100% of all cybersecurity threats. Eventually, hackers will get lucky or attack you in a way you didn't anticipate. Then your enterprise must try to disrupt the cyber attack with improved threat detection and remediation…capabilities SIEM can provide.
Overall, next-generation SIEM solutions can provide your small business with:
Network Visibility, which can detect dwelling threats and discover previously concealed network areas.

Log Management, which can help your SMB sort through the gigabytes of generated data through collection, aggregation, normalization, and correlation.

Threat Detection, which allows your security team to monitor for the attacker's lateral movement and suspicious activities.

Security Alerting, which uses security event correlation to help your IT team investigate potential threats.
This brief list barely scratches the surface of SIEM's full capabilities, all of which prove essential.
Unfortunately, SIEM can appear complex and expensive from the outside. Generally, SIEM does require more intensive IT security team involvement to perform optimally. Each solution requires monitoring of and continual improvement of your correlation rules to ensure you link security events accurately.
Usually, this deters small businesses from selecting and deploying a SIEM solution, even one fitting their unique use case; they just don't have the cybersecurity talent on hand to properly operate such a solution. Instead, they rely on legacy antivirus solutions which can't provide the right cybersecurity capabilities.
What can your SMB do?
What Can Managed Security Services Provide?
Managed security services providers allow your small business to stay up-to-date with cybersecurity best practices, even on limited resources. At their core, managed security providers conduct the oversight and administration on your SMB cybersecurity; they can do this either on-premises or via cloud services.
With the cybersecurity staffing crisis in full effect, finding and retaining dedicated IT security team members can prove challenging for small businesses. Managed security services help relieve this by providing cybersecurity expertise and staff.
In addition, an MSSP can manage your security processes for you without disrupting your normal business processes; for example, they can perform security patches and emergency responses. In a SIEM context, they can perform security investigations based on alerts and 24/7 threat monitoring for you.
Given the human limitations of your cybersecurity experts, outsourcing your threat monitoring can prove the decisive factor in defending against hackers.
The benefits of hiring an MSSP to handle your small business SIEM certainly appear numerous. But how do you know if you need one?
Do You Need Managed Security?
As a small business considering a managed security services provider, you first need to assess your own human talent. Namely, do you have any cybersecurity talent to utilize? You may not, and that should immediately prompt you to select an MSSP.
Even if you do have human talent, how many experts do you have on staff? Moreover, how exhausted are they? This is far from an idle question; cybersecurity can physically and mentally drain even the most dedicated professionals. This field requires constant vigilance. Without a good work-life balance, burnout rates among InfoSec professionals skyrocket.
Simultaneously, cybersecurity does need eyes and ears 24/7. If your employees can't provide that, then a managed security solution should become a high priority for you. Even if they do, you may want to deploy a partial MSSP suite instead.
In addition, you should ask your cybersecurity team about their daily lives and what they need. Do they spend more time on rote tasks than true investigations? Or are they overwhelmed with SIEM security alerts, both real and false positives? How often do your IT team members need to switch focuses as new assignments arise?
The answers to these questions can determine whether you need managed services or an updated SIEM solution with better-automated capabilities.
Of course, you should also consider the service for which you want to hire a managed security service. Hiring one to manage your current cybersecurity or SIEM solution is a very different scenario than selecting one to deploy the solution for you. Many SIEM solution providers offer managed security for both options, so this should also factor into your considerations.
Finding The Right MSSP for You
If you decide your SMB needs managed security—a reasonable realization—then you have to face other questions. You need to weigh how your enterprise will adapt to your new MSSP, and how long that process may take. Further, you need to consider whether the managed security service you select matches your IT goals now and in the future. Will it fit with your incident response plans? How will it integrate with your incident response plan?
SIEM may appear complicated and overwhelming to your small business. Yet without it, you leave yourself at risk for hackers. Selecting a managed security service provider can help you bridge the gap and fortify your SMB. Simple as that.
If you want to learn more about MSSPs and SIEM, you can always download our free 2019 Buyer's Guide. We examine vendors from both categories in-depth, with our Bottom Line on each!

Latest posts by Ben Canner
(see all)