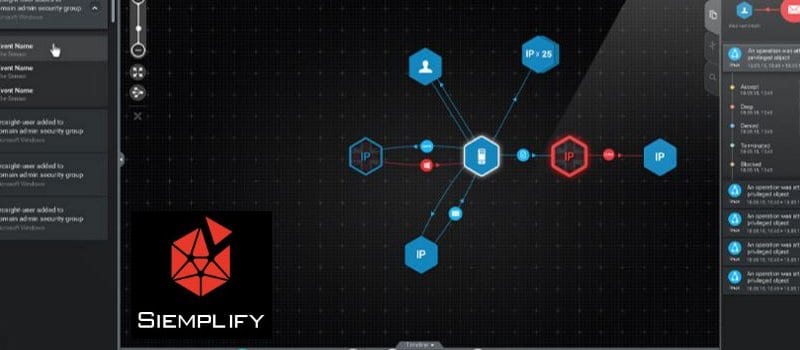 Advanced security analytics vendor Siemplify (pronounced simplify) has raised $10M in a new funding round, bringing the company's total funding to $14 million since its official launch in February.
The new funding was led jointly by 83North and G20 Ventures. The round also included notable individual investors: Dave Strohm of Greylock Partners and Alex Daly, founder of Arcsight, among others.
Siemplify's Threat Analysis Platform automatically correlates security alerts, identifies and prioritizes incidents, and graphically depicts the complete threat chain. The platform acts as a central hub linking an organization's existing security, threat intelligence and risk management tools, including Splunk and popular SIEMs.
The Siemplify Threat Analysis Platform offers  real-time graphic analysis and modeling tools, which the startup says will "supercharge" enterprise incident response capabilities by giving analysts "visual story lines" to easily identify and track threats.
Amos Stern, CEO and Co-founder of Siemplify, said, "This funding will enable us to expand our vision of a single pane of glass and meet the escalating demand we are seeing within the enterprise and MSSP marketplaces. Customers are fatigued with the myriad of tools necessary to run their security operations and initiate response. With ThreatNexus, for the first time, our customers are realizing an end-to-end solution that they've long been craving."
Siemplify has previously received $4 million in launch funding from an early stage fund and angel investors including 83North Venture Capital, Alex Pinchev, President of Global Sales and Marketing at Rackspace, Alex Daly, formerly Founder and CEO at ArcSight, and Tom Kilroy, Executive Vice President at Intel.

Latest posts by Jeff Edwards
(see all)