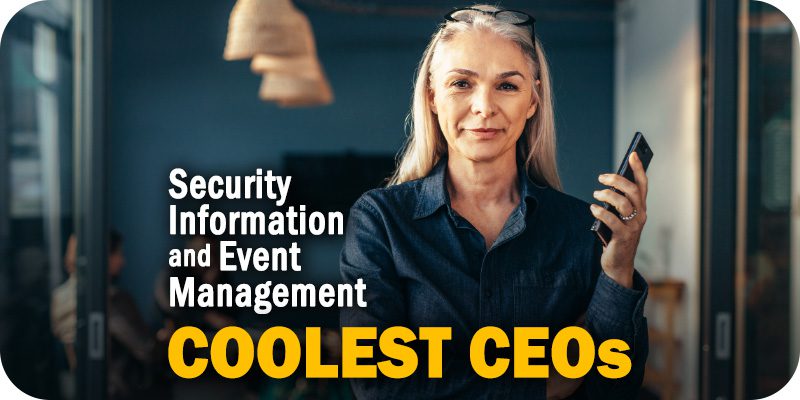 The editors at Solutions Review have examined the top vendors in the SIEM space and compiled this list of the six coolest SIEM CEOs of 2021.
The chief executive officer (CEO) is at the top of the food chain within an organization. The CEO undertakes many responsibilities, such as developing a strategy and direction and setting the precedent for their business' principles, conduct, and culture. The chief executive is also responsible for building an executive leadership team and allocating funds to match the company's goals and priorities. Some CEOs have even more on their plate, whether they are at the head of the top SIEM companies or an emerging startup. Sometimes they can be responsible for more than just the traditional duties and can do anything from brewing coffee to marketing their product.
Solutions Review has compiled this list of the six coolest SIEM CEOs based on a number of factors, including the company's market share, growth trajectory, and the impact each individual has had on its presence in what is becoming the most competitive global software market. Some of the top SIEM CEOs have been with their respective companies since day one while others are serial entrepreneurs. But no matter their background, each CEO brings a diversity of skills and a unique perspective to the table that allows their company to thrive. 
The 6 Coolest SIEM CEOs of 2021
Partha Panda – Cysiv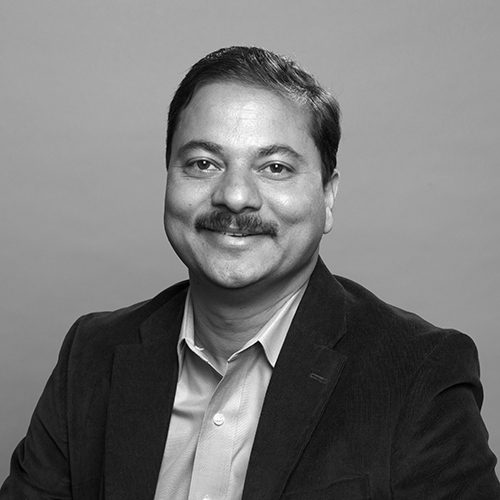 Partha Panda is CEO and Co-Founder of Cysiv, and has over 20 years of experience in the IT and cybersecurity industry. Over the past decade, he served in numerous leadership roles at Trend Micro including partner, SVP of strategy and corporate development, VP of business development and global alliances, and VP of global channels. Prior to that, he held leadership roles at Third Brigade, Entrust, Encommerce, and CMC Ltd. Partha holds an MBA degree from the Robert Smith School of Business at University of Maryland, a Bachelor of Engineering degree in Electronics and Telecommunication from Sambalpur University, and the Certified Information Systems Security Professional (CISSP) designation.
Mark Logan – LogRhythm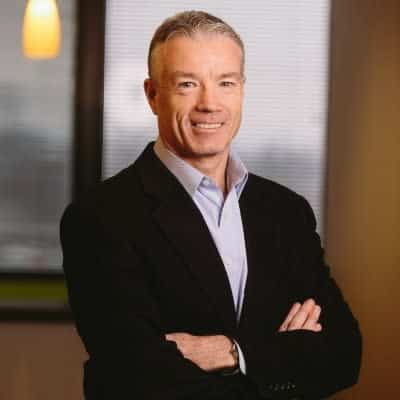 Mark Logan serves as LogRhythm's Chief Executive Officer. With over 25 years of industry experience in enterprise software, his professional accomplishments include leading Emptoris through its exits via purchase by IBM for over $500 million. Prior to joining LogRhythm, Mark was president of Attunity, a data integration and big data management software solutions provider and a division of Qlik. He also previously served in executive roles as CEO of WealthEngine, CEO of Rivermine, and COO of Emptoris. Mark began his career holding a variety of positions at Hewlett Packard, JD Edwards, and Peoplesoft. He has a B.S. degree in Engineering and Business Management from Providence College.
Arvind Krishna – IBM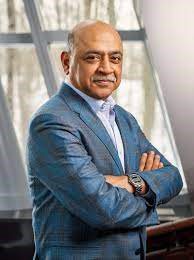 Arvind Krishna is the Chairman and Chief Executive Officer of IBM. He leads the building and expansion of new markets for IBM in artificial intelligence, cloud, quantum computing, and blockchain. Additionally, he has enjoyed a 30-year career at IBM. Arvind previously was senior vice president of Cloud and Cognitive Software and general manager of IBM Systems and Technology Group's development and manufacturing organization. Arvind has an undergraduate degree from the Indian Institute of Technology, Kanpur (IITK), and a Ph.D. from the University of Illinois at Urbana-Champaign. 
Michael DeCesare – Exabeam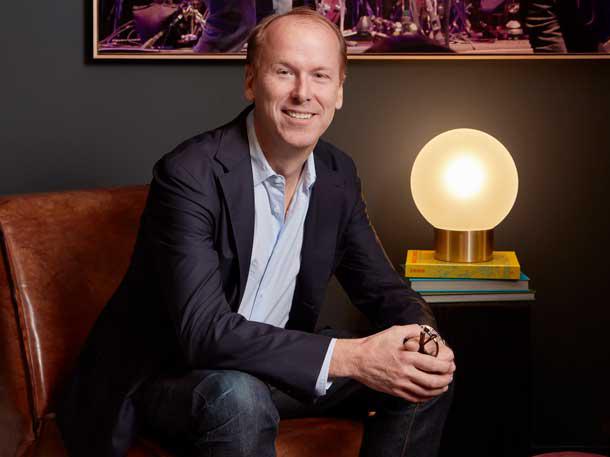 Michael DeCesare is CEO and President of Exabeam. Prior to Exabeam, DeCesare served as CEO and President of ForeScout Technologies and continues to serve as a board member with this leader in Enterprise of Things security. Prior to ForeScout, DeCesare spent eight years at cybersecurity giant McAfee, serving four years as President and four years as SVP of Worldwide Sales and Operations. DeCesare has also served in SVP and worldwide sales leadership roles at Documentum, EMC, and Oracle over the course of his career in cybersecurity. He holds a B.A. in Communications from Villanova University.
Peter Leav – McAfee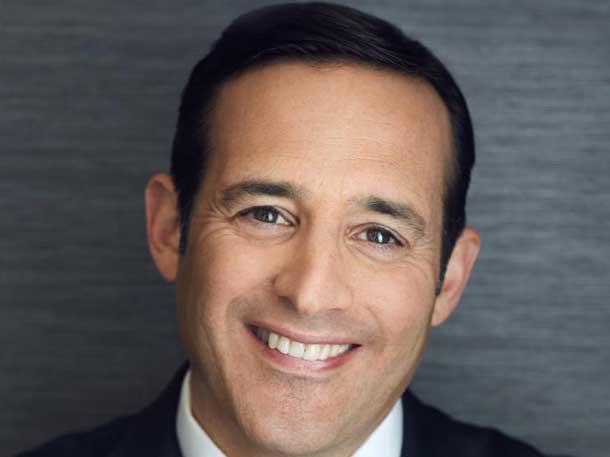 Peter Leav is the President and CEO of McAfee. Prior to McAfee, Peter served as president and CEO of BMC Software. Additionally, Peter served as president and CEO of Polycom, a global collaboration business serving the enterprise market. Peter also served as president of industry and field operations at NCR Corporation, the global leader in consumer transaction technologies. At Motorola, Peter was corporate vice president and general manager of the enterprise business in North America, Latin America and EMEA. Earlier in his career, Peter held executive sales leadership positions at Symbol Technologies, Cisco Systems, and Tektronix. Peter holds a bachelor's degree from Lehigh University.
Rohit Ghai – RSA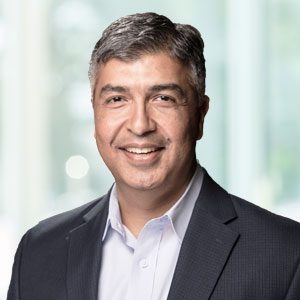 Rohit Ghai is the CEO of the RSA Group. Rohit also serves as the General Manager of the RSA Security Business Unit. Prior to the September 2020 acquisition of RSA, Rohit served as president of RSA during its tenure as a Dell Technologies business. Previously, he served as president of Dell EMC's Enterprise Content Division (ECD). Also, he was at Computer Associates (CA) in a number of senior management roles in the BrightStor and eTrust business units, and led the CA India operations as chief technology officer. Rohit joined CA through the acquisition of Cheyenne Software, a startup in the backup and data protection space. Rohit holds a master's degree in computer science from the University of South Carolina and a bachelor's degree in computer science from the Indian Institute of Technology (IIT), Roorkee.
Those were our picks of the 6 Coolest SIEM CEOs of 2021. For more, stay tuned to Solutions Review and check out our Buyer's Guides.