Solutions Review's Third Annual Information Security Insight Jam: Event Live Blog
Solutions Review presents its third annual Information Security Insight Jam community web event! Our editors will live blog all the news, tips, and insights in this space.
The Information Security Insight Jam is a cybersecurity community web event. Solutions Review editors are bringing the best and brightest minds in the industry together for a one-day social media gathering. Participants will include industry analysts, experts, influencers, practitioners, and software solution providers tweeting under the hashtag #InfoSecInsightJam.
With technology conferences currently on hold, Solutions Review is hosting this free virtual gathering as a way to provide our site audience with guidance, best practices, and advice on various topics related to cybersecurity as we enter 2022. The tagline for the event is "The Era of Remote Work," with an eye toward helping information security leaders navigate a challenging business and economic environment.
Wondering what's in it for you? Join us for the InfoSec Insight Jam to get advice on backup and recovery software buying, best practices for piloting new and emerging technologies, and find out what the future will bring. It's also going to be a top-notch networking event featuring many of the foremost thought leaders in the field. Uncover insights personalized to your interests. From analysts to IT and the Public Sector, there is sure to be something for everyone.
Solutions Review also drastically increased its presence in the virtual events space in 2021. Headlined by the Solution Spotlight series and our popular Demo Days, Solutions Review is emerging as a major multimedia influencer in enterprise technology. This success led us to explore further the key aspects of virtual events in the post-COVID era, and we plan to do many more private webinars in the year ahead.
Our editors will reveal a new featured "insight" every 15 minutes throughout the day. Coverage begins December 6th at 8:30 AM EST, and here's what to expect.
---
12/6/2021, 8:30 PM
And that's a wrap on #InfoSecInsightJam 2021! Thanks to everyone who participating, and we hope to see you all next year!

Check out our live blog to see what you may have missed — and be sure to tune in for #BUDRInsightJam tomorrow starting at 8:30 AM! https://t.co/gVHOHbMbQ9

— Mike Costello (@InfoSec_Review) December 7, 2021
12/6/2021, 8:15 PM
Purandar Das, Co-founder and President for @SoteroSecure, speaks on undiscovered #vulnerabilities in the interconnected world and the need to keep up with #products to stay relevant. #InfoSecInsightJam pic.twitter.com/Opd9tGalIx

— Mike Costello (@InfoSec_Review) December 7, 2021
12/6/2021, 8:00 PM
Sleepwalking through your company's #cybersecurity? Three words: cut it out. Security #threats don't take a rest, and neither should you. Find out more below. #InfoSecInsightJam #cybersecurity https://t.co/4JTBr7UeXX

— Mike Costello (@InfoSec_Review) December 7, 2021
12/6/2021, 7:45 PM
Tom Huntington, Executive Vice President of Technical Solutions for @HelpSystemsMN, speaks about the shortage of #IT staff in the #cybersecurity industry. #InfoSecInsightJam pic.twitter.com/EYJrhJFlJX

— Mike Costello (@InfoSec_Review) December 7, 2021
12/6/2021, 7:30 PM
Looking for a #cybersecurity solution for the new year? Consider this list of the top #SIEM tools and vendors below. #InfoSecInsightJam https://t.co/UO1jzEGybu

— Mike Costello (@InfoSec_Review) December 7, 2021
12/6/2021, 7:15 PM
Tim Johnson, Director of Product Marketing for @CloudBees, speaks on getting a clearer picture on their #compliance and #security posture. #InfoSecInsightJam pic.twitter.com/SH0dCNewiG

— Mike Costello (@InfoSec_Review) December 7, 2021
12/6/2021, 7:00 PM
When evaluating #endpointsecurity vendors, make sure to ask these essential questions. #InfoSecInsightJam #security #cybersecurity https://t.co/5GQ6n6EBFh

— Mike Costello (@InfoSec_Review) December 7, 2021
12/6/2021, 6:45 PM
Kevin Curran, Co-founder of @vaultree, speaks on the unfortunate "normalization" of #databreaches and how companies can improve their #security posture to prevent it. #InfoSecInsightJam pic.twitter.com/xvBhkqfpPR

— Mike Costello (@InfoSec_Review) December 6, 2021
12/6/2021, 6:30 PM
Mackenzie Jackson, Developer Advocate for @GitGuardian, predicts more persistent #cyberattacks and an increase in #supplychain attacks in 2022. #InfoSecInsightJam pic.twitter.com/M78l6m8mIx

— Mike Costello (@InfoSec_Review) December 6, 2021
12/6/2021, 6:15 PM
Ruvi Kitov, CEO and Founder for @TufinTech, speaks on what enterprises should consider for #security policy automation solutions. #InfoSecInsightJam pic.twitter.com/nx0xd7p2Vq

— Mike Costello (@InfoSec_Review) December 6, 2021
12/6/2021, 6:00 PM
Maxime Trotter, VP of Sales & Marketing for @DevolutionsInc talks about how SMBs are unprepared to deal with the expanding #cyberthreat landscape. #InfoSecInsightJam https://t.co/zL7P8cazqo

— Mike Costello (@InfoSec_Review) December 6, 2021
12/6/2021, 5:45 PM
Kevin Coppins, President and Chief Executive Officer for @Spirion, predicts that companies will see an increase in #cyberthreats unless they shift to focusing on mitigating the cost of #data incidents. #InfoSecInsightJam pic.twitter.com/qYOv70slu5

— Mike Costello (@InfoSec_Review) December 6, 2021
12/6/2021, 5:30 PM
A good Endpoint Detection and Response (EDR) solution is the first line of defense against online #threats to your #devices and network. Learn more with our free #EDR Buyer's Guide. #InfoSecInsightJam https://t.co/DhePiQfugs

— Mike Costello (@InfoSec_Review) December 6, 2021
12/6/2021, 5:15 PM
Keatron Evans, Principal Security Researcher for Infosec Institute, predicts that #cloud security, incident response, and #CMMC will be key topics for #training in 2022. #InfoSecInsightJam pic.twitter.com/JfbV76dx5z

— Mike Costello (@InfoSec_Review) December 6, 2021
12/6/2021, 5:00 PM
The second part of our #InfoSec Demo Slam for #InfoSecInsightJam is live now! See the latest demos and products from #cybersecurity vendors below. https://t.co/4AQkVklRHS

— Mike Costello (@InfoSec_Review) December 6, 2021
12/6/2021, 4:45 PM
Deborah Golden, Principal, US Cyber & Strategic Risk Leader for @Deloitte, predicts that companies will build confidence in responding to a multitude of #threats. #InfoSecInsightJam #security #cybersecurity pic.twitter.com/LkUUqtPmVA

— Mike Costello (@InfoSec_Review) December 6, 2021
12/6/2021, 4:30 PM
As part of the #InfoSecInsightJam, we spoke with a number of #cybersecurity experts on their predictions for #informationsecurity in 2022 and beyond. https://t.co/IpDF5CldYK

— Mike Costello (@InfoSec_Review) December 6, 2021
12/6/2021, 4:15 PM
Sophat Chev, Chief Advisor of Security for @Converge_One, speaks on the importance of being open to different types of #cybersecurity solutions. #InfoSecInsightJam pic.twitter.com/YwmPFUES6z

— Mike Costello (@InfoSec_Review) December 6, 2021
12/6/2021, 4:00 PM
And that's it for our Threat Detection and Remediation panel! Thanks again to the experts for their insight; a ton of good conversation about building a #threat detection strategy! #InfoSecInsightJam

If you missed the stream, you can catch the VOD here: https://t.co/K1lDbfeRba

— Mike Costello (@InfoSec_Review) December 6, 2021
12/6/2021, 3:53 PM
"Where's it's great to do automation is where there's not a lot of intelligence required and the risk of taking the remediation is low. Like if a user has to change their password, that's not a dealbreaker at the end of the day. — Kevin Dunne, President, @pathlock pic.twitter.com/iO8U1jeHif

— Mike Costello (@InfoSec_Review) December 6, 2021
12/6/2021, 3:44 PM
"Machines don't typically make mistakes; it's humans who do that. Being able to put a wrapper around automation and security layers is certainly gonna be very helpful as we move down this protection route." — Larry Chinski, VP Global IAM Strategy, @OneIdentity #InfoSecInsightJam pic.twitter.com/f3PqD311Ew

— Mike Costello (@InfoSec_Review) December 6, 2021
12/6/2021, 3:38 PM
"There's a whole lot of Internet background radiation of people firing every exploit at every IPv4 address. Welcome to the Internet, right?" — John Bambenek, Principal Threat Hunter, @Netenrich #InfoSecInsightJam pic.twitter.com/N4J1UArRRi

— Mike Costello (@InfoSec_Review) December 6, 2021
12/6/2021, 3:31 PM
"It's also about hardening the environments and cleaning it up before. Sometimes, applying a few patches, removing some permissions from different users, will make it a lot easier for us to work." — Menachem Shafran, VP of Product, @XMCyber_ #InfoSecInsightJam pic.twitter.com/FJHFf3B2wP

— Mike Costello (@InfoSec_Review) December 6, 2021
12/6/2021, 3:22 PM
"When we ingest the data, we enrich the data, we analyze it right away, we catch what's happening, the anomalies. We don't have to wait until months later to go back." — Aimei Wei, CTO and Founder, @stellarcyberai #InfoSecInsightJam pic.twitter.com/Wdyo6NnQhJ

— Mike Costello (@InfoSec_Review) December 6, 2021
12/6/2021, 3:13 PM
The entire world of threat detection is going through consolidation. […] It all depends on the type of asset being attacked and the level of attack required to breach." — Idan Cohen, Co-Founder & CEO, Reflectiz pic.twitter.com/lDGXcOIvDc

— Mike Costello (@InfoSec_Review) December 6, 2021
12/6/2021, 3:00 PM
We're live now with our Best Practices for Threat Detection and Remediation #panel! Check it out below. #InfoSecInsightJam #security #cybersecurity https://t.co/K1lDbfeRba

— Mike Costello (@InfoSec_Review) December 6, 2021
12/6/2021, 2:45 PM
Mackenzie Jackson, Developer Advocate for @GitGuardian, speaks on the importance of looking at concrete vendor #data rather than fear-mongering hyperbole when evaluating #security solutions. #InfoSecInsightJam pic.twitter.com/rQeXk4ZMNw

— Mike Costello (@InfoSec_Review) December 6, 2021
12/6/2021, 2:30 PM
Robert Mungovan, Chief Commercial Officer for @aware, discussed the best practices for #biometrics in remote onboarding and system access. #InfoSecInsightJam #cybersecurity #security https://t.co/4llIHI90Ot

— Mike Costello (@InfoSec_Review) December 6, 2021
12/6/2021, 2:15 PM
Our second #InfoSecInsightJam panel, Best Practices for Threat Detection and Remediation, is happening live in 45 minutes! Featuring experts from @IT_as_a_Service, @OneIdentity, @pathlock, @_Reflectiz_, @stellarcyberai, and @XMCyber_. https://t.co/K1lDbeXfMA

— Mike Costello (@InfoSec_Review) December 6, 2021
12/6/2021, 2:04 PM
And that's a wrap on the first #InfoSecInsightJam panel! Thanks to all our experts for participating; some fantastic insights shared on securing #remote users, devices, apps, etc.

If you missed this panel, you can check out the VOD here: https://t.co/Ki15PCcL6U

— Mike Costello (@InfoSec_Review) December 6, 2021
12/6/2021, 1:52 PM
"A great tool that was developed ten years ago may not be the same tool that's gonna work for today. It has to be a cloud-native, microservices architected, scalable solution that understands the cloud." — Paul Mezzera, VP of Strategy, @saviynt pic.twitter.com/EQfsxiaVIp

— Mike Costello (@InfoSec_Review) December 6, 2021
12/6/2021, 1:41 PM
"What's the crown jewels for a hacker? It's the data. You need to have control and visibility of that data; where it is, and how everyone remotely is using it." — Joseph Cortese, Technical Knowledge Leader, A-LIGN #InfoSecInsightJam pic.twitter.com/Iuine7h8g2

— Mike Costello (@InfoSec_Review) December 6, 2021
12/6/2021, 1:34 PM
"Email is such a fantastically easy way to get to people. People are your weakest link. So many things change, but a lot of things stay the same." — Billy VanCannon, Head of Product, @Spirion #InfoSecInsightJam pic.twitter.com/R4hhFPBiJy

— Mike Costello (@InfoSec_Review) December 6, 2021
12/6/2021, 1:24 PM
"We've all had customers that our organizations have scrambled to help get past this hurdle. As security leaders, it's important for us to design security architectures with the user in mind." — Asif Savvas, Senior VP of Product Management, @Simeio #InfoSecInsightJam pic.twitter.com/UWnS7iZVgf

— Mike Costello (@InfoSec_Review) December 6, 2021
12/6/2021, 1:16 PM
"Enterprises have to be careful not to take their on-prem mindsets to the cloud. Bring a new mindset and new knowledge." — Vishal Jain, Co-Founder & Chief Technology Officer, @valtixinc pic.twitter.com/5wRI8KPQey

— Mike Costello (@InfoSec_Review) December 6, 2021
12/6/2021, 1:09 PM
"There's a big difference between working remotely and working in the middle of a pandemic." — Joseph Carson, Chief Security Scientist & Advisory CISO, @Thycotic #InfoSecInsightJam pic.twitter.com/iWwx3iA9ug

— Mike Costello (@InfoSec_Review) December 6, 2021
12/6/2021, 1:00 PM
Live now with our first panel for #InfoSecInsightJam! Catch it now over on YouTube! https://t.co/Ki15PBV9Ik

— Mike Costello (@InfoSec_Review) December 6, 2021
12/6/2021, 12:45 PM
You need to know who's accessing your resources and why at all times. Download our Privileged Access Management Buyer's Guide to learn about this critical #cybersecurity field. #InfoSecInsightJam https://t.co/aPb4h1qGMg

— Mike Costello (@InfoSec_Review) December 6, 2021
12/6/2021, 12:30 PM
David Nosibor, Security Solutions Lead for @ULdialogue, speaks on the importance of firmware #security for connected devices. #InfoSecInsightJam pic.twitter.com/k3ley7qP0B

— Mike Costello (@InfoSec_Review) December 6, 2021
12/6/2021, 12:15 PM
Learn why we think @attcyber, @McAfee, @PaloAltoNtwks, and @Sophos are the #endpoint security vendors you need to be watching in 2022. #InfoSecInsightJam https://t.co/y3Ap2NDnth

— Mike Costello (@InfoSec_Review) December 6, 2021
12/6/2021, 12:00 PM
The first of our #InfoSecInsightJam panels, Cybersecurity in the Era of Remote Work, is going live in an hour! Featuring experts from @aligncompliance, @saviynt, @Simeio, @Spirion, @Thycotic, and @valtixinc.https://t.co/Ki15PBV9Ik

— Mike Costello (@InfoSec_Review) December 6, 2021
12/6/2021, 11:45 AM
The first part of our InfoSec Demo Slam is going live soon — see the latest demos and products from #cybersecurity vendors below! #InfoSecInsightJam https://t.co/HfelDQhXAK

— Mike Costello (@InfoSec_Review) December 6, 2021
12/6/2021, 11:30 AM
Here's what the #cybersecurity experts had to say about #device and endpoint security in 2022 and beyond. #InfoSecInsightJam https://t.co/5X6GPm71TX

— Mike Costello (@InfoSec_Review) December 6, 2021
12/6/2021, 11:15 AM
Greg Woolf, CEO of @FiVerity, discusses the converge of cyber and #fraud and why #cybersecurity and anti-fraud teams need to work together. #InfoSecInsightJam pic.twitter.com/cFRoIj4XcL

— Mike Costello (@InfoSec_Review) December 6, 2021
12/6/2021, 11:00 AM
Our Identity Management Vendor Map contains profiles on the top #IAM and #cybersecurity vendors alongside an easy-to-understand Venn diagram. #InfoSecInsightJam https://t.co/4ZTkwrDs64

— Mike Costello (@InfoSec_Review) December 6, 2021
12/6/2021, 10:45 AM
Want to get your feet wet in the #cybersecurity industry? These #courses on Udacity are the perfect place to begin. #InsightJam https://t.co/cvT3MPkCDg

— Mike Costello (@InfoSec_Review) December 6, 2021
12/6/2021, 10:30 AM
In looking to the future, we determined that @exabeam, @LogPointSIEM, @LogRhythm, @rapid7, and @swimlane are the #SIEM vendors you need to watch in 2022. #InfoSecInsightJam https://t.co/a22fxHfmO8

— Mike Costello (@InfoSec_Review) December 6, 2021
12/6/2021, 10:15 AM
Bob Eckel, CEO of @AwareBiometrics, speaks on the benefits of mobile #biometrics and how it makes #mobile onboarding easier for businesses. #InfoSecInsightJam pic.twitter.com/4STM9aO6uw

— Mike Costello (@InfoSec_Review) December 6, 2021
12/6/2021, 10:00 AM
Ensure your company's #devices and endpoints are protected; download our free #Endpoint Security Buyer's Guide to learn more. #InfoSecInsightJam https://t.co/loJRXE3QVX

— Mike Costello (@InfoSec_Review) December 6, 2021
12/6/2021, 9:45 AM
Joe Vest, Tech Director for @HelpSystemsMN, speaks on the importance of #detection in eliminating #security threats before they have the chance to strike. #InfoSecInsightJam pic.twitter.com/yTbX3qnYNX

— Mike Costello (@InfoSec_Review) December 6, 2021
12/6/2021, 9:30 AM
We asked 32 #cybersecurity experts to give their best advice for #informationsecurity. See what they had to say below. #InfoSecInsightJam https://t.co/GQ7vaCK7ly

— Mike Costello (@InfoSec_Review) December 6, 2021
12/6/2021, 9:15 AM
With every successive year breaking a new record for #data breaches, you can never be too careful. Learn more with our free #SIEM Buyer's Guide. #InfoSecInsightJam https://t.co/ZRz5LT2f5L

— Mike Costello (@InfoSec_Review) December 6, 2021
12/6/2021, 9:00 AM
Learn why @auth0, @Avatier, @ForgeRock, @HIDGlobal, @jumio, @Simeio, and @Thycotic are our Vendors to Watch in #Identity Management for 2022. #InfoSecInsightJam https://t.co/kSLmaCyIr0

— Mike Costello (@InfoSec_Review) December 6, 2021
12/6/2021, 8:45 AM
Ensure that your company is protected with an Identity Management solution — consult our #IAM Buyer's Guide to learn more. #InfoSecInsightJam #security #cybersecurity #identitymanagement https://t.co/Ob0Ij5Toay

— Mike Costello (@InfoSec_Review) December 6, 2021
12/6/2021, 8:30 AM
Welcome to the Information Security Insight Jam! Today from 8:30 AM to 8:30 PM Eastern Time, we'll be delivering the top advice, best practices, and predictions on #cybersecurity live here on Twitter. Join the conversation with the hashtag #InfoSecInsightJam!

— Mike Costello (@InfoSec_Review) December 6, 2021
12/1/2021, 3:30 PM
The third annual #InfoSecInsightJam is only FIVE days away! Want to know what to expect? Check out our program for the event here! #security #cybersecurity #informationsecurity #securitymanagement #infosec https://t.co/5GZuUHq3tj

— Mike Costello (@InfoSec_Review) December 1, 2021
---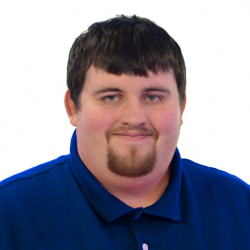 Latest posts by Daniel Hein
(see all)