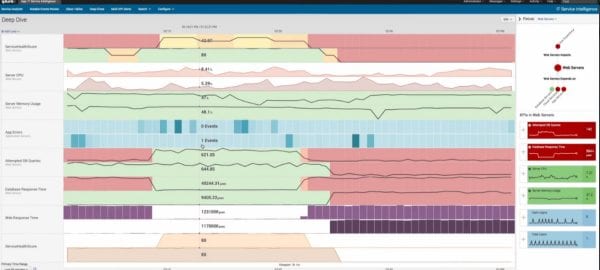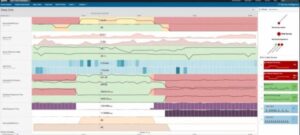 Just this week, Splunk unveiled their new platform, Splunk Enterprise 6.3, in Las Vegas. This new version includes a premium IT Service Intelligence service, which will largely accommodate businesses that employ on-site cloud or hybrid deployment.
Splunk 6.3 allows for accelerated performance and event management while simultaneously diminishing the cost. This has been a major challenge for software enterprises, and so the update will be beneficial for DevOps and Internet of Things (IoT) appliances.
Clint Sharp, director of Splunk's product management, Big Data, and Operational Intelligence, announced that the price of Splunk Enterprise 6.3 hardware will be 50% less than that of its predecessor, Splunk Enterprise 6.0.
Tim Grieser, research VP at IDC, says that Splunk's new platform will ensure "faster search and analytics performance, and support for new high-volume event collection."
Enterprises with high-velocity IoT and DevOps usage will find this advantage appealing, and it will enable them to enhance their manageability.
In order to provide support for large amounts of data collection, Splunk Enterprise also released its new HTTP event collector. This feature allows Splunk to employ a standard API for applications and devices to efficiently and directly execute events to Splunk Enterprise or Splunk Cloud. The HTTP event collector can be utilized through a multitude of services, such as Amazon Web Services (AWS Lambda), Docor, Citrix Octoblu, and Xively.
Patrick Hofmann, head of IT and deputy CIO of PostFinance, asserts that Splunk's new platform will drive value and effectively improve fraud detection and security.
"The new features in Splunk Enterprise 6.3 allow us to optimize search and reporting performance across our data centers with total confidence in the availability of our data. Now, with the expected doubling of the speed of our searches, we can get the insights we rely on faster than ever," Hofman asserts.
The Splunk Enterprise 6.3 includes a myriad of new features, such as:
Improved performance, scale, and TCO – Splunk's new platform will double the speed of search, but will also reduce hardware requirements by 50%.
Dataset analysis and visualization – In order to present location-based insights by geographic area and displays for visualizations, Splunk features anomaly detection so that a suspicious event will not go undetected.
Event collection – Splunk 6.3 features direct data by way of standard HTTP/JSON API.
Platform capabilities – Splunk 6.3 offers updated monitoring and visualization to provide easier operational management, as well as preventative compliance against data tampering.
Coupled with the release of their new platform, Splunk has debuted their Service Intelligence (ITSI), which leverages data stored within enterprises in order to gain insight into health and key performance indicators (KPIs) of IT services. Root causes and areas that have been afflicted are easily identified through advanced analytics.
Senior VP of IT markets at Splunk, Rick Fitz, says that "with Splunk ITSI, we wanted to build on how customers were already using the Splunk platform for IT troubleshooting and monitoring to and deliver a complete solution for IT professionals. IT teams now have an innovative and data-driven approach to more effectively navigate the new world of hybrid, cloud and software-defined everything in the data center. Splunk ITSI is in a class of its own because it provides both high-level monitoring and deep-dive troubleshooting and analytics in one solution, available as either software or a cloud service."
Fitz further notes that Splunk's new platform allows for the collecting and indexing terabytes in real-time, methodically tracking events across a plethora of multi-datacenter and cloud-based infrastructures.
Widget not in any sidebars

Latest posts by Doug Atkinson
(see all)