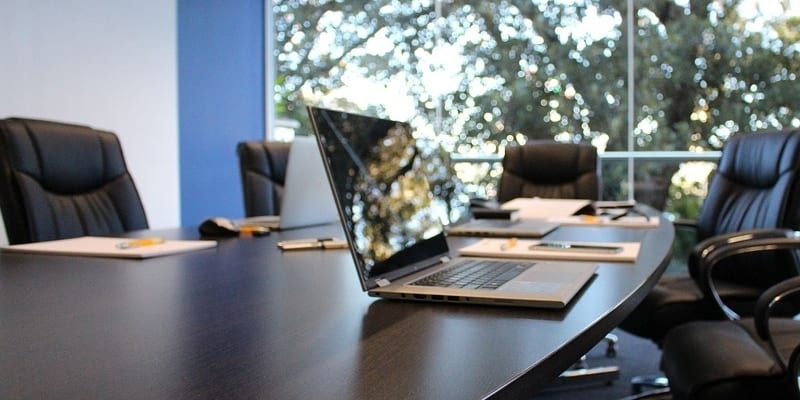 We honestly can't overstate the importance of the CEO. After all, their leadership defines their companies on nearly every level—their direction, market strategy, product development, and culture. Nowhere does their influence become more apparent than in SIEM cybersecurity companies. 
Indeed, the SIEM marketplace is rapidly becoming one of the more important in all of cybersecurity. Currently, the old prevention model is being supplanted by a detection-based one. Log management and security event correlation prove increasingly vital to enterprise cybersecurity. 
Each CEO helps shape their company's own SIEM solutions, from the development stage to its place in the cybersecurity market. Thus we present our list of the 10 Coolest SIEM CEOs of 2019, listed below in alphabetical order by company. 
The 10 Coolest SIEM CEOs of 2019
Bob Lyons, Alert Logic
Starting our list of coolest SIEM CEOs, Bob Lyons leads Alert Logic with more than 25 years of executive experience. As such, he directs Alert Logic's technology innovations and operations. Additionally, Mr. Lyons' experience includes serving President and Chief Operating Officer (COO) of Connexions  Prior to that, he served as Executive Vice President, Technology and Operations at Ascend Learning. Mr. Lyons received a B.A. in Business & Management from Moravian College. Additionally, he earned an M.S. in Management and Technology from Rensselaer Polytechnic Institute.    
Barmak Meftah, AT&T Cybersecurity (AlienVault)
Barmak Meftah serves as President of AT&T Cybersecurity Solutions and CEO of AlienVault, an AT&T Company. Before its acquisition by AT&T, Mr. Meftah led AlienVault beginning in 2011. Additionally, he served as Vice President of the Enterprise Security Products division at HP. Mr. Meftah also served as Chief Product Officer at Fortify before its acquisition by HP. He graduated from the University of San Francisco with Bachelor's and Master's degrees in Computer Science. He also serves on several boards, including LoopUp (LSE: LOOP) and SparkCentral. 
Nir Polak, Exabeam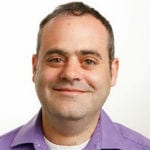 Nir Polak doesn't just serve as Exabeam's CEO, but he also co-founded the SIEM provider in 2013. Mr. Polak has 13 years of experience in information security and setting company strategy, driving execution, building new products, and bringing them to market. For example, he worked Imperva as their VP of Corporate Strategy. Mr. Polak also held engineering positions at Adjungo Networks and Shopping.com. He has a Bachelor of Arts degree in Computer Sciences from The Interdisciplinary Center in Israel.
Dan Hubbard, Lacework 
Dan Hubbard brings a wide range of experiences to his role as CEO of Lacework. Prior to Lacework, Mr.Hubbard was CTO at OpenDNS, where he helped deliver the world's largest cloud security network prior to its acquisition by Cisco. Before OpenDNS, Mr. Hubbard was CTO at Websense, where he led R&D. While there, he also launched Websense Security Labs and was instrumental in the company's success from early days through its successful IPO. Mr. Hubbard owns several patents in the areas of data classification and cloud security. 
Mark Logan, LogRhythm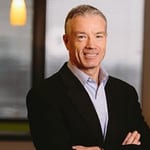 Mark Logan now serves as the CEO of LogRhythm; he brings with him years of developing and executing strategies for enterprise software and SaaS businesses as an executive. Previously in his most recent role, he served as President of Attunity. before that, he was CEO of WealthEngine. Additionally, he served as CEO of Rivermine and COO of Emptoris and in divisional general manager roles with PeopleSoft and JD Edwards. Mr. Logan holds a B.S in Systems Engineering from Providence College.
Chris Young, McAfee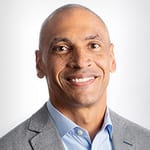 Chris Young not only leads McAfee as CEO, but he also led the initiative to spin McAfee out from Intel. Additionally, Mr. Young serves as a member of the National Security Telecommunications Advisory Committee (NSTAC), advising the government on security. He also helped establish the Cyber Threat Alliance and serves on its board. Previously, Mr. Young led cybersecurity efforts at Cisco, RSA, and AOL and co-founded Cyveillance. Mr. Young holds a Bachelor's Degree from Princeton University. Also, he earned an MBA degree from Harvard Business School.
Chandra Pandey, Seceon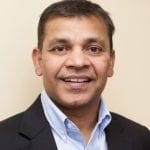 Chandra Pandey leads Seceon as its CEO. Before founding Seceon in 2014, Mr. Pandey was General Manager and Vice President of Platform Solutions at BTI Systems. Prior to his role at BTI, Mr. Pandey held numerous senior leadership roles at Juniper Networks, Internet Photonics, Lucent, and 3Com. At Juniper, Chandra led the worldwide Solutions Architecture and Engineering teams. Among his educational accomplishments, he earned a B.S. in Electronics Engineering from the Kamla Nehru Institute of Technology. Additionally, he received a Double Major MBA from Northeastern.    
Kevin B. Thompson, SolarWinds
Kevin Thompson has led SolarWinds as President and Chief Executive Officer since March 2010. Prior to becoming CEO, he served Solarwinds as Chief Financial Officer and Treasurer and later as Chief Operating Officer. Prior to joining SolarWinds, Mr. Thompson was Chief Financial Officer of Surgient, Inc. and was Senior Vice President and Chief Financial Officer at SAS Institute. Additionally, Mr. Thompson served as Executive Vice President and Chief Financial Officer of Red Hat, Inc. He holds a B.B.A. from the University of Oklahoma. 
Doug Merritt Splunk
Since 2015, Doug Merritt has served as President and CEO of Splunk and a member of their Board. Previously, Mr. Merritt served as Splunk's Senior Vice President of Field Operations at Splunk. Prior to joining Splunk, Mr. Merritt served as Senior Vice President of Products and Solutions Marketing at Cisco Systems, Inc. Additionally, he served as Chief Executive Officer of Baynote, Inc. He also co-founded and served as Chief Executive Officer of Icarian, Inc. Merritt holds a B.S. from The University of the Pacific in Stockton, California.
Ramin Sayar, Sumo Logic
Wrapping up our list of coolest SIEM CEOs of 2019, Ramin Sayar leads Sumo Logic as President and CEO. Mr. Sayar joined Sumo Logic from VMware; previously, Mr. Sayar held executive roles at leading enterprises, including Vice President of Products and Strategy at HP Software, Senior Director of Products at Mercury Software, and Director of Products and Solutions at TIBCO. Additionally, Mr. Sayar holds an MBA from San Jose State University and a B.A. from the University of California, Santa Barbara.
That concludes our list of the 10 coolest SIEM CEOs of 2019! To learn more about these major SIEM providers and others, check out our Buyer's Guide. We explore the top SIEM providers and their key capabilities. Alternatively, check out our SIEM Vendor Map for a deep look into the top capabilities of security analytics solutions. 

Latest posts by Ben Canner
(see all)