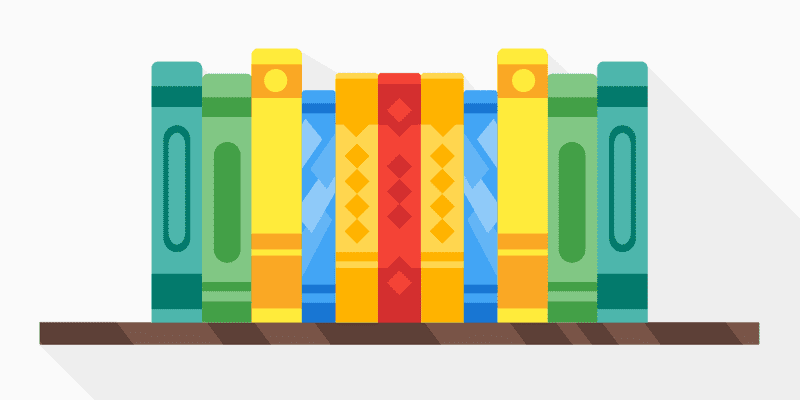 What are the 20 best cybersecurity books for enterprises to read?
The first step to modern success is to understand cybersecurity. If you don't take the time to learn new capabilities, threat landscapes, and attack vectors, then you'll suffer the consequences of a costly and damaging breach.
Fortunately, your enterprise has plenty of tools to become informed. In fact, there are plenty of free resources widely available (including those provided by Solutions Review). Those resources help. However, sometimes getting information the old-fashioned way can help with retention and reference. Indeed, the best cybersecurity books offer new avenues of technological knowledge.
To give you a leg up, we share the 20 best cybersecurity books we've found. All of these titles are available on Amazon:      
1. Identity and Access Management: Business Performance Through Connected Intelligence
By Ertem Osmanoglu
A classic among the best cybersecurity books, this should serve as a must-read for identity management strategies for the 2020s. According to Amazon, it breaks enterprise IAM into manageable components for more systematic implementation. It guides you step-by-step through identity management deployment through reusable templates and source code examples.
You can find it here.
2. Blue Team Handbook: Incident Response Edition: A condensed field guide for the Cyber Security Incident Responder
By Don Murdoch GSE
For enterprise IT security teams, this counts as one of the best cybersecurity books available. This book actually serves as a handbook for incident response plans. The Blue Team Handbook relates essential common tools for incident response, a methodology for network analysis, and common indicators of compromise. Moreover, it provides other quick reference topics.
You can find it here.
3, 4, and 5. The Hacker Playbook: Practical Guide to Penetration Testing (All Versions)
By Peter Kim
In fact, Peter Kim wrote three books in the Hacker Playbook Series. The first provides a step-by-step guide to penetration hacking with hands-on examples. The second takes the best plays from the original book and incorporates new information from the cyber threat landscape. Finally, the third book explores secure code reviews and penetration testing requirements. All of them stand among the best cybersecurity books for enterprises' 2020's SIEM strategies.
You can find them here, here, and here respectively.
6. The Practice of Network Security Monitoring: Understanding Incident Detection and Response
By Richard Bejtlich
This book focuses on Incident Detection and Response, a vital topic in the modern cybersecurity paradigm. Throughout his book, Bejtlich guides enterprises on network security monitoring in a way even the layperson can understand. Crucially, it emphasizes the importance of data collection and analysis over the digital perimeter. This is one of the best cybersecurity books for endpoint security and SIEM available.
You can find it here.
7. Security Operations Center – Analyst Guide: SIEM Technology, Use Cases and Practices
By Arun E. Thomas
This book focuses on security analytics, the importance of continuous monitoring, and minimizing security breaches. It also explores the security analyst, their function in the enterprise organization, and how they accomplish security monitoring.
You can find it here.
8. Crafting the InfoSec Playbook: Security Monitoring and Incident Response Master Plan
By Jeff Bollinger, Brandon Enright, and Matthew Valites
SIEM and incident response interrelate in the modern cybersecurity paradigm. Nowhere is that more evident than in this classic volume of Information Security. As one of the best cybersecurity books on a data-centric InfoSec approach. Additionally, it covers incident response, security tools, security monitoring, and threat analysis.
You can find it here.
9. Applied Network Security Monitoring: Collection, Detection, and Analysis
By Chris Sanders and Jason Smith
Most of the best cybersecurity books on SIEM focus on the inadequacy of prevention alone in deterring or deflecting hackers. Therefore, this book focuses on network security monitoring and the current threat landscape should come as no surprise. Additionally, this book also guides through detection and response actions during a breach.
You can find it here.
10. Digital Forensics and Incident Response: A practical guide to deploying digital forensic techniques in response to cyber security incidents
By Gerard Johansen
As described by Amazon: "Digital Forensics and Incident Response will guide you through the entire spectrum of tasks associated with incident response, starting with preparatory activities associated with creating an incident response plan and creating a digital forensics capability within your own organization."
You can find it here.
11. Intelligence-Driven Incident Response: Outwitting the Adversary
By Scott J. Roberts and Rebekah Brown
Information remains king even in modern cybersecurity. This guide helps your enterprise learn the fundamentals of intelligence analysis. Additionally, it guides you through incident response plans, as threat intelligence and incident response exist in a symbiotic relationship. The book helps your enterprise prepare for the aftermath of a breach, identify attackers, and learn their methods.
You can find it here.
12. Think Like a Hacker: A Sysadmin's Guide to Cybersecurity
By Michael J. Melone and Dr. Shannon Zinck
This book focuses on the importance of secure coding and effective defenses against targeted attacks. Overall, it explores how cyber threat actors abuse enterprise digital infrastructure to achieve their malicious aims; additionally, it illustrates tactics advanced threat actors penetrate networks.
You can find it here.
13. The Endpoint Security Paradox: Realising Implementation Success
By Andrew Avanessian
Andrew Avanessian shares his endpoint security expertise in this critical recent title. It explores the tension between security and usability. He provides clear recommendations, deployment tips, advice on solution provider selection, and proactive security approaches.
You can find it here.
14. The Tao of Network Security Monitoring: Beyond Intrusion Detection
By Richard Bejtlich
One of the most frequently cited endpoint security books, this explores the products, people, and processes implementing network security monitoring. Generally, it focuses on case studies, applications of open source tools, and security incident mitigation.
You can find it here.
15. Intrusion Detection Networks: A Key to Collaborative Security
By Carol Fung and Raouf Boutaba
This services as one of the best cybersecurity books providing a complete introduction to IDSs and IDNs. It explains the benefits of building IDNs and identifies the challenges underlying their design. Moreover, it reviews, the full range of proposed IDN solutions.
You can find it here.
16. The Four Pillars of Endpoint Security: Safeguarding Your Network in the Age of Cloud Computing and the Bring-Your-Own-Device Trend
By Dan Griffin
This book examines a crucial aspect of the modern enterprise IT infrastructure: BYOD. Indeed, mobile devices lack sensitive corporate security controls. This title aims to help businesses stay competitive and operate effectively.
You can find it here.
17. Identity & Access Management: A System Engineering Approach
By Omondi Orondo, Ph.D
Frequently cited by identity security experts, this book takes the novel approach of connecting identity and access management to Systems Engineering. Architecture, design, implementation, and support of enterprise Information Technology are all explored.
You can find it here.
18. Identity Management: A Primer
By Graham Williamson, David Yip, and Ilan Sharoni
Of the best cybersecurity books on this list, this provides a solid training resource for IT professionals of all skill levels. Thusly, it provides strategies for overcoming problems in the real world when dealing with identity and access management.
You can find it here.
19. Digital Identities: Creating and Communicating the Online Self
By Rob Cover
What is identity? Plenty of IAM books exist on how to protect identity, but not as many exist on what it truly means in the digital realm. Here's a good example of one. According to Amazon: "identity can be understood as even more complex, with digital users arguably playing a more extensive role in fashioning their own self-representations online."
You can find it here.
20. Effective Cybersecurity: A Guide to Using Best Practices and Standards
By William Stallings
A new edition to this list, this volume introduces essential technologies, operational procedures, and management practices Stallings uses standards and best practices documents to help guide cybersecurity deployment and integration with IT infrastructures. He also outlines security governance, risk assessment, and server protection.
You can find it here.
Interested in learning more about cybersecurity or SIEM? Be sure to check out our SIEM Buyer's Guide! We aggregate information on the top vendors in the field and analyze their key capabilities. We even provide a bottom line for each vendor.

Latest posts by Ben Canner
(see all)