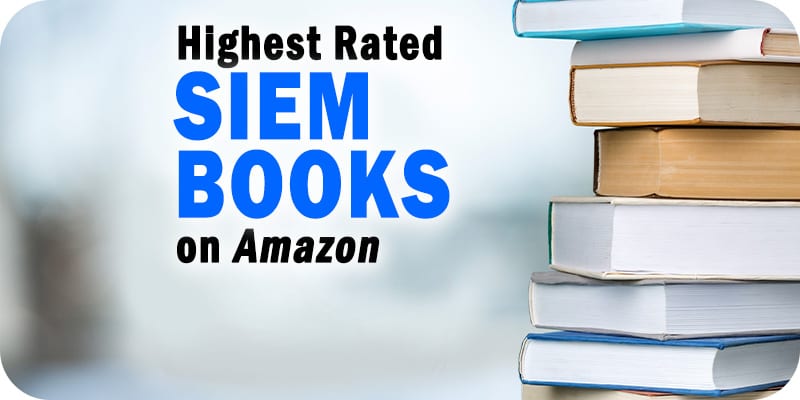 Solutions Review finds the Highest-Rated SIEM Books available on Amazon right now. You need to add these to your collection today. 
Solutions Review frequently shares our finds for essential cybersecurity titles and books every InfoSec professional and IT security team should have on the shelf. Here's one of our lists. 
For this list, we wanted to zoom in on a specific branch of cybersecurity – SIEM – and share the highest-rated titles on the subject. These books qualify for this list by being about SIEM, security operations, or log management specifically and having a four-star rating on Amazon. 
These books are intended for beginners and experts alike and are written by authors with proficiency and/or recognition in the field of cybersecurity.
The 6 Highest Rated SIEM Books Available on Amazon
Our Take: Dr. Anton Chuvakin is a recognized security expert in the field of log
management and PCI DSS compliance. Alongside other experts, they present critical log management best practices.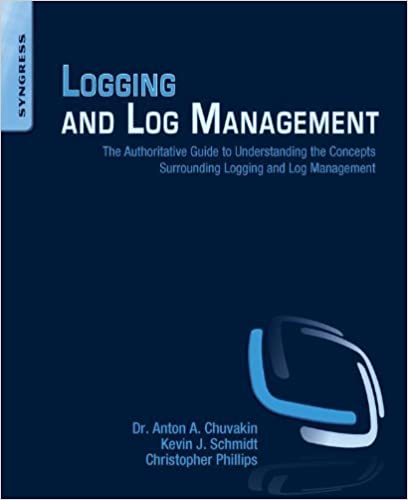 Description: The book consists of 22 chapters that cover the basics of log data; log data sources; log storage technologies; a case study on how Syslog-ng is deployed in a real environment for log collection; covert logging; planning and preparing for the analysis log data; simple analysis techniques; and tools and techniques for reviewing logs for potential problems. The book also discusses statistical analysis; log data mining; visualizing log data; logging laws and logging mistakes; open-source and commercial toolsets for log data collection and analysis; log management procedures and attacks against logging systems.
Our Take: 
Don Murdoch has over 17 years of information and network security experience, ranging from intrusion detection and response to establishing an MSSP. He provides key insights.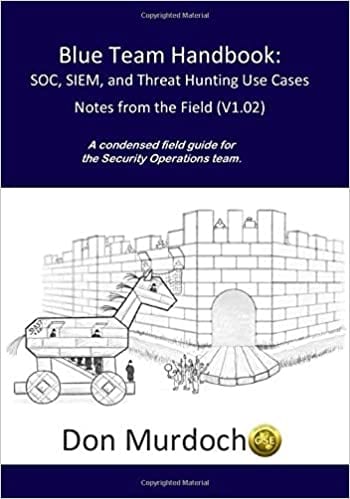 Description: The author shares his fifteen years of experience with SIEMs and security operations is a no-frills, just information format. Don Murdoch has implemented five major platforms, integrated over one hundred data sources into various platforms, and ran an MSSP practice for two years. This book covers the topics below using a "zero fluff" approach as if you hired him as a security consultant and were sitting across the table with him (or her). The book begins with a discussion for professionals to help them build a successful business case and a project plan, decide on SOC tier models, anticipate and answer tough questions you need to consider when proposing a SOC, and considerations in building a logging infrastructure.
Our Take: 
Arun Thomas holds Multiple Information Security patents and 28+ Professional IT certifications including CISSP concentrations. He is the Chief Security Architect & CTO of NetSentries Technologies.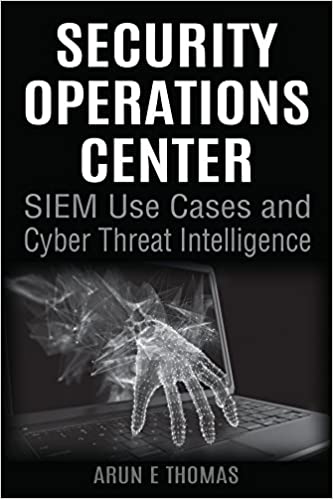 Description: The main purpose of implementing a Cyber threat intelligence(CTI) program is to prepare businesses to gain awareness of cyber threats and implement adequate defenses before disaster strikes. Threat Intelligence is the knowledge that helps Enterprises make informed decisions about defending against current and future security threats. This book is a complete practical guide to understanding, planning, and building an effective Cyber Threat Intelligence program within an organization. This book is a must-read for any Security or IT professional with mid to advanced level of skills.
Our Take:
Jeff Bollinger has worked as a security architect and incident responder for both academic and corporate networks. His knowledge along with his co-authors from Cisco is invaluable.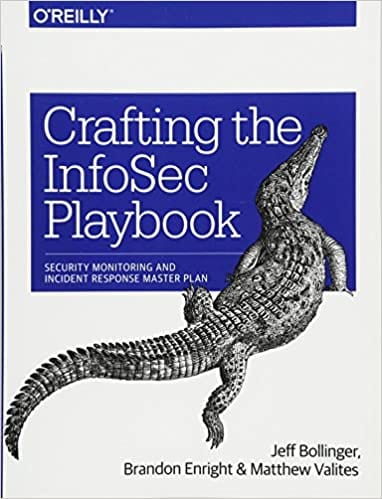 Description: Any good attacker will tell you that expensive security monitoring and prevention tools aren't enough to keep you secure. This practical book demonstrates a data-centric approach to distilling complex security monitoring, incident response, and threat analysis ideas into their most basic elements. You'll learn how to develop your own threat intelligence and incident detection strategy, rather than depend on security tools alone. Written by members of Cisco's Computer Security Incident Response Team, this book shows IT and information security professionals how to create an InfoSec playbook.
Our Take: 
Tyler E. Wall is CEO of Cyber NOW Education and Jarrett Rodrick is the SOC Team Lead and Senior Information Security Analyst for VMware. Combined, they provide key insights for security professionals.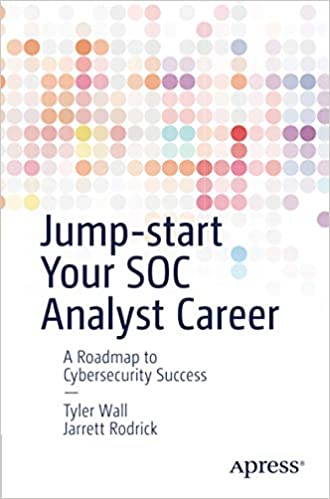 Description: Authors Tyler Wall and Jarrett W. Rodrick carefully and expertly share real-world insights and practical tips in Jump-start Your SOC Analyst Career. The lessons revealed equip you for interview preparation, tackling day one on the job, and setting long-term development goals. This book highlights personal stories from five SOC professionals at various career levels with keen advice that is immediately applicable to your own journey. The gems of knowledge shared in this book provide you with a notable advantage for entering this dynamic field of work.
Our Take:
Joseph Muniz is an architect and security researcher in the Cisco Security Sales and Engineering Organization. His immersion in the field adds another layer of expertise to the book.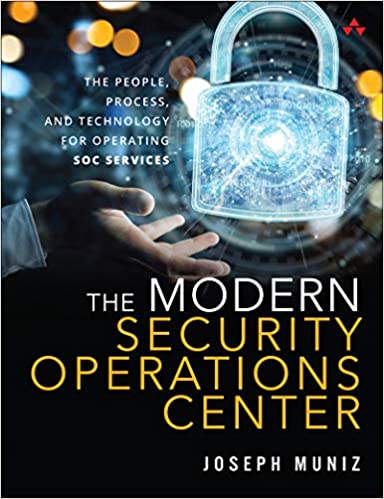 Description: Leading security architect Joseph Muniz helps you assess current capabilities, align your SOC to your business, and plan a new SOC or evolve an existing one. He covers people, process, and technology; explores each key service handled by mature SOCs; and offers expert guidance for managing risk, vulnerabilities, and compliance. Throughout, hands-on examples show how advanced red and blue teams execute and defend against real-world exploits using tools like Kali Linux and Ansible. Muniz concludes by previewing the future of SOCs, including Secure Access Service Edge (SASE) cloud technologies and increasingly sophisticated automation.
Those were our picks for the highest-rated SIEM books available on Amazon right now. For more on SIEM, be sure to download our Buyer's Guide.
Solutions Review participates in affiliate programs. We may make a small commission from products  purchased through this resource.

Latest posts by Ben Canner
(see all)