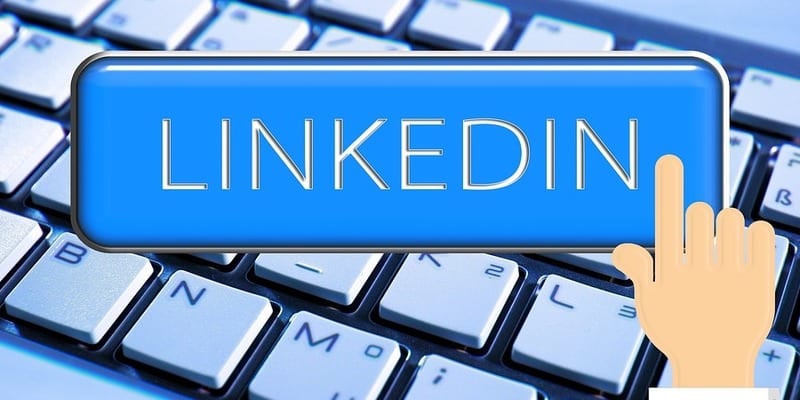 The editors at Solutions Review have compiled this list of the 8 Best Security Training LinkedIn Learning Courses to consider if you're looking to grow your skills.
Originally Lynda.com, LinkedIn Learning is LinkedIn's own video course website. Each course in its catalog is taught by industry experts in software, creative, and business skills. For our audience, the editors of Solutions Review compiled this list of the 8 Best Security Training LinkedIn Learning Courses available now. Click GO TO TRAINING to learn more and register for these Security Training LinkedIn Learning courses.
8 Best Security Training LinkedIn Learning Courses
Description: By implementing a security awareness program, you can turn people into assets—not fragile targets. A truly robust and mature security program makes educating employees a top priority in a company's overall multilayered approach. In this course, Lauren Zink shows how to develop and implement a successful, ongoing security awareness program that's so much more than just one phishing simulation or an annual required training. True security awareness necessitates year-round, relevant, and tailored training and communications that create an overall cultural shift you can measure. Through this course, discover how to sketch out your program plan, create a budget, leverage creative approaches for keeping your employees engaged, and assess the effectiveness of your program.
---
Description: Cybersecurity can be daunting because of its technical complexity and the ever-changing threats that professionals must grapple with. And more than ever, cybersecurity is not just an IT issue, but a core business issue for organizations of all kinds. Just like other business issues—such as finance, legal, or human resources—cybersecurity has its own set of external policies, laws, rules, established practices, and resources for getting help. Getting to know these policies and resources better across your organization—and not just within your IT department—can be hugely beneficial to your company. This course seeks to make key cybersecurity policies and resources clear and understandable—whether you work in IT, in business, or are just interested in how information security fits in with our public policies and laws.
---
Description: Security isn't just a concern for the tech-savvy among us. It matters to everyone with a digital footprint. In this course, instructor Scott Simpson shares practical tips that can help anyone broaden their knowledge of security—no technical pedigree required. Scott dives into topics ranging from password managers to phishing emails, sharing strategies and tools that can help you become more aware of your own security and how to keep your information safe.
---
Description: Red Hat Enterprise Linux is one of the top enterprise Linux distributions, and the Red Hat Certified System Administrator (RHCSA) cert is highly sought after. This course helps you prepare for the second half of the RHCSA exam. First, instructor Grant McWilliams covers tasks related to users and accounts, such as creating and deleting users and utilizing sudo. Next, he delves into files access control, with topics that include the Linux permission system, special bits such as SUID and SGID, and access control lists (ACLs). Grant explores how to manage security with topics like security context, SELinux policy violations, and maintaining firewalls. He walks you through how to access Linux remotely, using SSH. In conclusion, Grant discusses how to configure local storage, including different tools to create partitions, logical volume management, and mounting and unmounting network drives.
---
Description: To provide your organization with confidence, you need to perform testing to prove it's secure. However, not all security testing is the same. A risk assessment is not a vulnerability assessment; a penetration test won't measure compliance. For a successful career, a security analyst needs to have an understanding of the many different types of security testing and know when and how to implement them. This course provides the resources you need to set up a testing environment, plan assessments, identify targets, and begin executing security tests. Instructor Jerod Brennen also helps you analyze test results and draft a report of your findings. Plus, see popular testing frameworks tools in action, include Nmap, Nessus, Wireshark, Lynis, OWASP ZAP, Aircrack-ng, and hashcat, as run on a Kali Linux virtual machine.
---
Description: Certified Information Systems Security Professional (CISSP) is the gold standard in IT security certification. Prepare for domain three of the exam—Security Architecture and Engineering—in this installment of CISSP Cert Prep. Security engineering ensures systems are designed to deal with all sorts of risks and disruptions, from hackers and database meltdowns to electrical outages. In this course, security expert Mike Chapple covers everything you need to know to balance business needs with security risks and design more secure systems. He covers cloud computing, as well as hardware and web security; server vulnerabilities; smart device security; and physical security, such as site design and monitoring. Plus, get a deep dive into cryptography, one of the most powerful tools that IT pros can use to secure data and accounts.
---
Description: In the twenty-first century, no one doubts the importance of cybersecurity. Threat modeling is where it starts. Threat modeling is a framework for thinking about what can go wrong, and the foundation for everything a security professional does. This training course provides an overview of the traditional four-question framework for (1) defining what you're working on, (2) discovering what can go wrong, (3) deciding what to do about it, and (4) ensuring you've done the right things in the right ways for the systems you're delivering. Instructor Adam Shostack also reviews the STRIDE model for identifying six types of threats: spoofing, tampering, repudiation, information disclosure, denial of service, and elevation of privilege. Using a simple case study—a billing system for a media server that serves ads—Adam shows how to apply the principles and find security and privacy problems so the developer can include appropriate configurations and controls as part of the operational design and rollout.
---
Description: As the owner of a small or medium business, you're probably aware that cybersecurity threats are on the rise. Learning which issues to watch out for—and how to best respond to threats—can help you keep your business safe. In this course, instructor Kristin Judge provides business owners and their staff with the foundational knowledge they need to secure their data and online accounts. Using the NIST Cybersecurity Framework—an international standard created by the National Institute of Standards and Technology—Kristin takes you through a five-step process that can help you better secure your business.
---
Those were our picks of the 8 Best Security Training LinkedIn Learning Courses to consider in 2021. Also, check out our Buyer's Guide for in-depth market research and analysis. 
Solutions Review participates in affiliate programs. We may make a small commission from products  purchased through this resource.

Latest posts by Ben Canner
(see all)