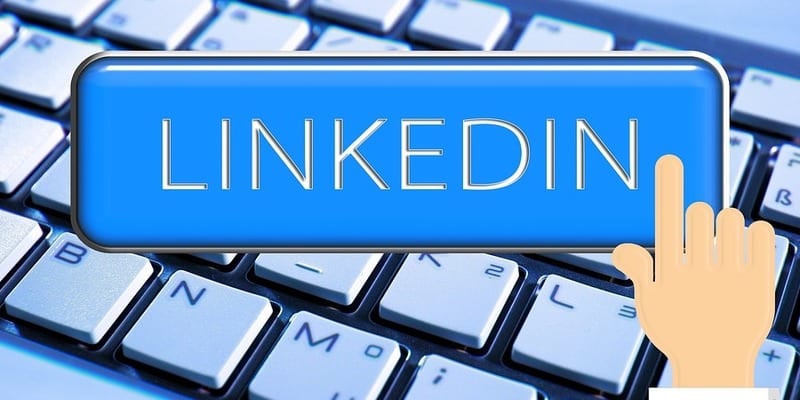 LinkedIn serves one of the premier platforms for enterprise technology professionals to gather, share ideas, and connect. IT security professionals and decision makers alike seeking insights from the smartest in the industry can find it at LinkedIn. 
Specifically, you can find these cybersecurity insights, especially for Security Information and Event Management (SIEM) in the LinkedIn Groups. LinkedIn professional groups allow experts in niche fields and branches to discuss their latest findings and share resources. In that spirit, the editors at Solutions Review present our list of the 9 best LinkedIn SIEM groups you should join. These are the most active forums on LinkedIn, and they regularly help us keep tabs on the industry.
The 9 Best LinkedIn SIEM Groups You Should Join
Security Information and Event Management – The SIEM Next Generation
With just over a thousand members, this represents one of the smaller LinkedIn SIEM groups featured here. However, it thus remains highly specialized in this critical and unique branch of cybersecurity. This group discusses SIEM regarding integrated enterprise solutions for security, performance, and governance risk and compliance. It features information on webinars, new solutions, and key capabilities like user and entity behavior analytics.
Network Security – IPS and NAC
According to its mission statement, this group caters to seasoned professionals specializing in Network Security. As such, it discusses Network Security products, trends, forecasts, and more. Its conversations include cybersecurity and SIEM challenges, including mobile devices and the cloud. Additionally, the group's admin previously served at McAfee and Netskope; the group itself hosts over 5,000 CTOs, IT managers, and cybersecurity influencers.
Cybersecurity Community
This LinkedIn SIEM group focuses on cybersecurity, threats, vulnerabilities, risks, and countermeasures in commercial and government verticals. Therefore, this group exists to share cybersecurity professionals' experience and thoughts on digital defense, including SIEM best practices. Its admins include CISOs and CISSPs and it boasts over 11,000 members from across the globe. 
Information Security Network
Among the LinkedIn SIEM groups featured in this list, the Information Security network offers an opportunity for networking. This group dedicates itself providing a space for information security professionals to network with other information security professionals. Additionally, the group features the latest cybersecurity webinars, magazines, articles and resources for bolstering your SIEM strategies; it features close to 150,000 members.
Cyber Security Forum Initiative – CSFI 
Here is the CSFI's mission statement: "To provide Cyber Warfare awareness, guidance, and security solutions through collaboration, education, volunteer work, and training to assist the US Government, US Military, Commercial Interests, and International Partners." Therefore, it comes as no surprise that in addition to resources and articles on SIEM and SOAR, it also provides information on hands-on experiences like capture the flag challenges. Also, it boasts over 100,000 members. 
ISTT – Information Security Think Tank
The ISTT-Information Security Think Tank hosts "professors, experts, consultants, contractors, freelancers, scientists, and others…" Its goal is the sharing of knowledge. This knowledge recently included topics should as phishing attacks and network domination. The ISTT represents another of the more exclusive LinkedIn SIEM groups, featuring membership by security intelligence experts.  
CISO Cyber Security Information Group (CSIG) – Information Security for CISOs
This group seeks to build a large global network of professionals with knowledge and experience in information security. From here, they can share real-world security information with a whole community of people interested in information security; in fact, they tailor themselves as providing information for CISOs. Recent conversations featured in the group discuss blockchain and cloud security. 
Network Security Community 
According to its mission statement, The Network Security Community works to help "like-minded professionals with a significant interest in developing, enhancing and sharing their knowledge across the broader areas of Network Security." Thus, the group features information on skill development and training courses, online webinars, and best practices. With over 32,000 members, there is certainly plenty of examples of resources. 
CyberSecurity Forum 
Being in cybersecurity is akin to taking on a high-pressure, high-job in the analog world like lion taming. Here, we present a group that recognizes that. Here, cybersecurity is like an endless war or training a dolphin. Its discussions include the Internet of Things (IoT), malware analysis, malware hunting, and botnets. This is another smaller member of the LinkedIn SIEM Groups you should join, with just over one thousand members. 
There you have it, the Nine LinkedIn SIEM Groups You Should Join. If you're looking for more vendor-focused SIEM insights, we recommend the SIEM Buyer's Guide.

Latest posts by Ben Canner
(see all)