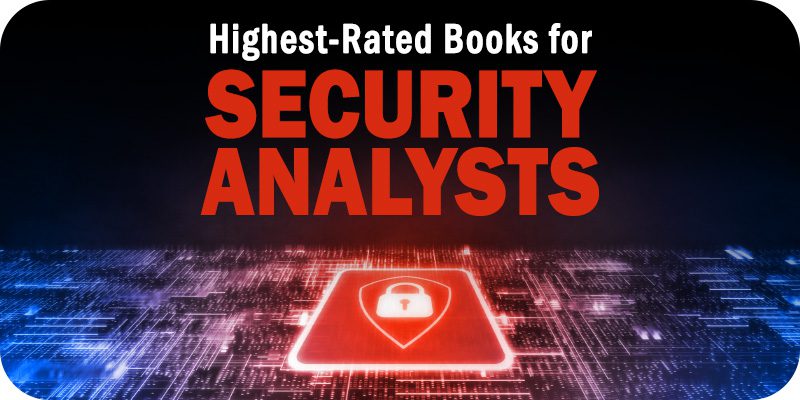 Solutions Review finds the Highest-Rated Books for Security Analysts available on Amazon right now. You need to add these to your collection today. 
Solutions Review frequently shares our finds for essential cybersecurity titles and books every InfoSec professional and IT security team should have on the shelf. Here's one of our lists.
For this list, we wanted to zoom in on a specific cybersecurity profession- Security Analysts – – and share the highest-rated titles on the subject. These books qualify for this list by being well-suited for security analysts and having a four-star rating on Amazon at minimum. 
These books are intended for beginners and experts alike and are written by authors with proficiency and/or recognition in the field of cybersecurity. 
The Highest-Rated Books for Security Analysts
Our Take:
Sean Oriyano is a longtime security professional and Chief Warrant Officer and Unit Commander specializing in cybersecurity training.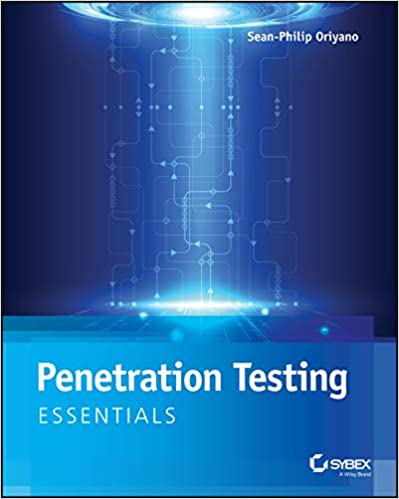 Description: Penetration Testing Essentials provides a starting place for professionals and beginners looking to learn more about penetration testing for cybersecurity. Certification eligibility requires work experience―but before you get that experience, you need a basic understanding of the technical and behavioral ways attackers compromise security, and the tools and techniques you'll use to discover the weak spots before others do. You'll learn information gathering techniques, scanning and enumeration, how to target wireless networks, and much more as you build your pen tester skill set. 
Our Take:
Phillip L. Wylie has over two decades of experience working in IT and information security. Kim Crawley is dedicated to researching and writing about a plethora of cybersecurity issues.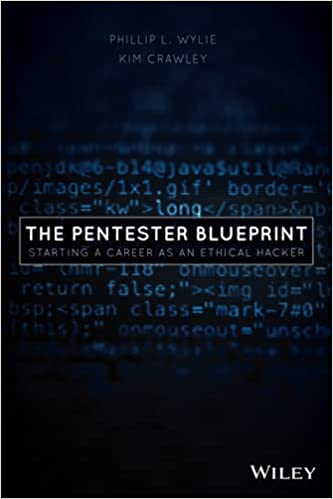 Description: You'll learn about the role of a penetration tester, what a pentest involves, and the prerequisite knowledge you'll need to start the educational journey of becoming a pentester. Discover how to develop a plan by assessing your current skill set and finding a starting place to begin growing your knowledge and skills. Finally, find out how to become employed as a pentester by using social media, networking strategies, and community involvement.
Our Take:
Dr. Patrick Engebretson obtained his Doctor of Science degree with a specialization in Information Security from Dakota State University.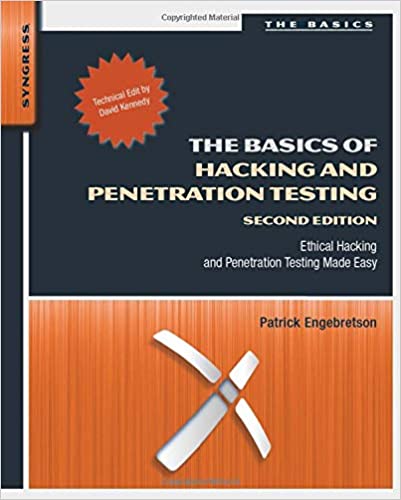 Description: The Basics of Hacking and Penetration Testing, 2nd Ed. serves as an introduction to the steps required to complete a penetration test or perform an ethical hack from beginning to end. No prior hacking experience is needed. You will learn how to properly utilize and interpret the results of modern-day hacking tools, which are required to complete a penetration test. Tool coverage includes Backtrack and Kali Linux, Google reconnaissance, MetaGooFil, DNS interrogation, Nmap, Nessus, Metasploit, the Social Engineer Toolkit (SET), w3af, Netcat, post-exploitation tactics, the Hacker Defender rootkit, and more. 
Our Take:
Christopher Hadnagy is the founder and CEO of Social-Engineer, LLC. In his sixteen years in the industry, he has written the world's first social engineering–framework, created the first social engineering–based podcast and newsletter, and written four books on the topic.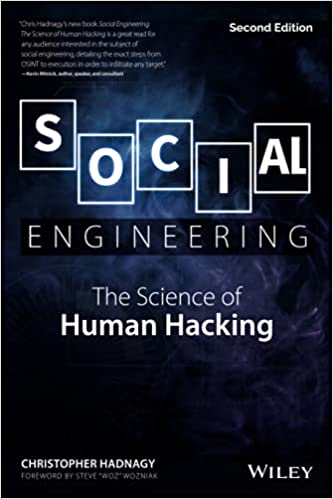 Description: Social Engineering: The Science of Human Hacking reveals the craftier side of the hacker's repertoire―why hack into something when you could just ask for access? Undetectable by firewalls and antivirus software, social engineering relies on human fault to gain access to sensitive spaces; in this book, renowned expert Christopher Hadnagy explains the most commonly-used techniques that fool even the most robust security personnel, and shows you how these techniques have been used in the past. This new Second Edition has been updated with the most current methods used by sharing stories, examples, and scientific study behind how those decisions are exploited.
Our Take:
Another entry from Christopher Hadnagy, this book demonstrates malicious emails in full and best practices in your enterprise's defense.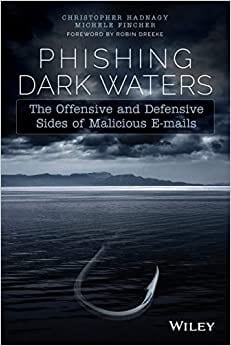 Description: Phishing Dark Waters addresses the growing and continuing scourge of phishing emails, and provides actionable defensive techniques and tools to help you steer clear of malicious emails. Phishing is analyzed from the viewpoint of human decision-making and the impact of deliberate influence and manipulation on the recipient. With expert guidance, this book provides insight into the financial, corporate espionage, nation-state, and identity theft goals of the attackers.
Our Take: Dr. Anton Chuvakin is a recognized security expert in the field of log
management and PCI DSS compliance. Alongside other experts, they present critical log management best practices.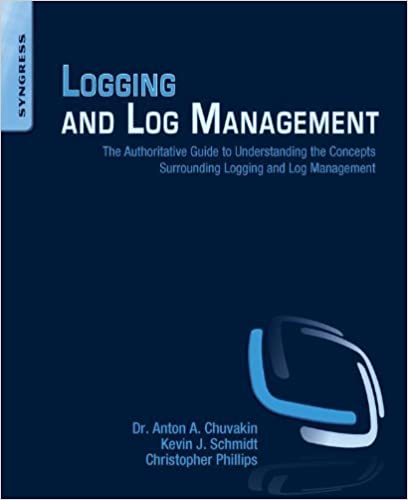 Description: The book consists of 22 chapters that cover the basics of log data; log data sources; log storage technologies; a case study on how Syslog-ng is deployed in a real environment for log collection; covert logging; planning and preparing for the analysis log data; simple analysis techniques; and tools and techniques for reviewing logs for potential problems. The book also discusses statistical analysis; log data mining; visualizing log data; logging laws and logging mistakes; open-source and commercial toolsets for log data collection and analysis; log management procedures and attacks against logging systems.
Our Take: 
Don Murdoch has over 17 years of information and network security experience, ranging from intrusion detection and response to establishing an MSSP. He provides key insights.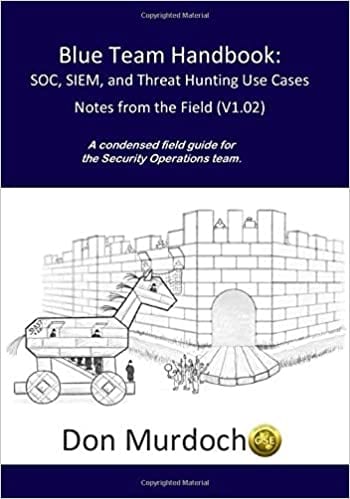 Description: The author shares his fifteen years of experience with SIEMs and security operations is a no-frills, just information format. Don Murdoch has implemented five major platforms, integrated over one hundred data sources into various platforms, and ran an MSSP practice for two years. This book covers the topics below using a "zero fluff" approach as if you hired him as a security consultant and were sitting across the table with him (or her). The book begins with a discussion for professionals to help them build a successful business case and a project plan, decide on SOC tier models, anticipate and answer tough questions you need to consider when proposing a SOC, and considerations in building a logging infrastructure.
Our Take: 
Arun Thomas holds Multiple Information Security patents and 28+ Professional IT certifications including CISSP concentrations. He is the Chief Security Architect & CTO of NetSentries Technologies.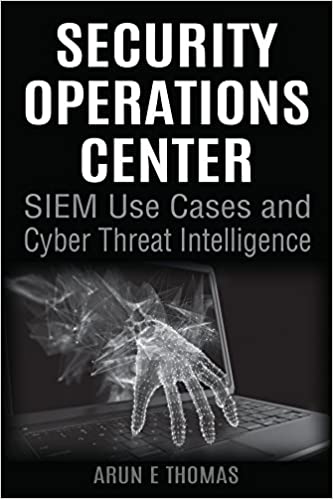 Description: The main purpose of implementing a Cyber threat intelligence(CTI) program is to prepare businesses to gain awareness of cyber threats and implement adequate defenses before disaster strikes. Threat Intelligence is the knowledge that helps Enterprises make informed decisions about defending against current and future security threats. This book is a complete practical guide to understanding, planning, and building an effective Cyber Threat Intelligence program within an organization. This book is a must-read for any Security or IT professional with mid to advanced level of skills.
Our Take:
Joseph Muniz is an architect and security researcher in the Cisco Security Sales and Engineering Organization. His immersion in the field adds another layer of expertise to the book.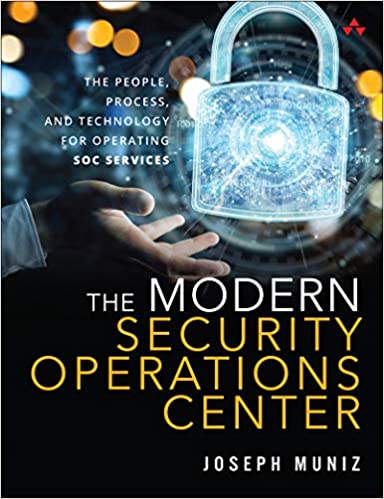 Description: Leading security architect Joseph Muniz helps you assess current capabilities, align your SOC to your business, and plan a new SOC or evolve an existing one. He covers people, process, and technology; explores each key service handled by mature SOCs; and offers expert guidance for managing risk, vulnerabilities, and compliance. Throughout, hands-on examples show how advanced red and blue teams execute and defend against real-world exploits using tools like Kali Linux and Ansible. Muniz concludes by previewing the future of SOCs, including Secure Access Service Edge (SASE) cloud technologies and increasingly sophisticated automation.
Those were our picks for the highest-rated books for security analysts available on Amazon right now. For more on SIEM, be sure to download our Buyer's Guide.
Solutions Review participates in affiliate programs. We may make a small commission from products  purchased through this resource.

Latest posts by Ben Canner
(see all)