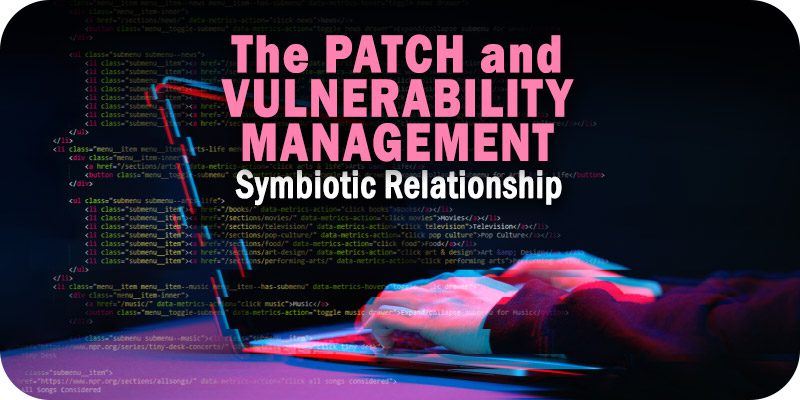 Solutions Review's Expert Insights Series is a collection of contributed articles written by industry experts in enterprise software categories. Christoph Nagy of SecurityBridge examines the symbiotic relationship between patch and vulnerability management, and the necessity of both in cybersecurity.
Organizations now have a substantially larger attack surface, causing cybersecurity to become a continuous process rather than a one-time event. In addition to targeting network infrastructure, cyber-criminals use extortion, bribery, and social engineering techniques to penetrate on-prem and cloud-based applications. These attackers covertly enter the targeted organization's environment using various tools, often known as Tactics, Techniques, and Procedures (TTP).
It is shocking to see that the hacking process on the dark web has transformed to reflect an enterprise-like organizational structure rather than a hood-wearing Gen Z individual pecking away at a keyboard in the basement. Today there are script kiddies, standard cyber-criminals, hacktivists, non-state hackers, and insiders filled with many motivational reasons to extract data from any organization's application– no matter how well-protected the systems are.
IT professionals turn to patch management and vulnerability management procedures to mitigate hackers. Each process is unique; however, both are frequently used. Vulnerability management covers many risks, whereas patch management concentrates on identifying relevant patches and timely implementing security-relevant software updates for specific bugs or faults. Vulnerability management and patch management are both required processes to reduce attack surfaces.
Vulnerability Management
The process of finding, ranking, reporting, and fixing security vulnerabilities across an organization's endpoints, workloads, and systems is known as vulnerability management. Planning for effectively applying controls and managing cybersecurity risks requires careful consideration of vulnerability management. There are many types of vulnerabilities to deal with; areas of concern can be divided into five levels:
Environment
System
Application
Process
Organization
It's important to emphasize that organizations should not rely solely on vulnerability scanners for reporting and ranking. Instead, a comprehensive strategy that combines passive and active protection, research, and remediation against unidentified threats is needed. However, with user & identity management, authentication, roles & authorization, custom code security, and security hardening procedures, organizations can achieve a complete and holistic vulnerability management process.
Patch Management
In contrast to vulnerability management's ranking and reporting, the process of identifying and implementing software updates is known as patch management. These "patch updates" are frequently required to fix software bugs or problems within the code. In addition, hardening the application stack as soon as patches are available is necessary to ensure strong IT security. Unfortunately, it is often difficult to determine the relevant patches from dozens or more recommended ones.
The best patch management tools for SAP help identify missing security updates by automatically informing IT personnel about the release of new patches eliminating false positives through anomaly detection. Patch management tools also need to include relevant security notes on applicable patches that allow cybersecurity professionals to prioritize them in the most efficient and impactful way possible. In addition, these tools should have a built-in 360° view for determining which systems need patching; with this knowledge, organizations can leverage synergies and reduce internal time-to-patch.
Conclusion
Risk assessment requirements haven't changed over the years regarding data breaches because the risk to an organization has not changed. The risk has more often than not shown to be a mechanism for ransomware to take control of an organization's data and give it to a third party without consent or the threat of disclosing who is regaining control.
Technical and administrative controls are required to help protect any organization. The basic table stakes for cyber threat protection can be viewed as follows:
An information security program to implement and test security controls throughout the organization and third parties with access to the network.
Having an effective risk and vulnerability management process.
Applying network security patches in a frequent and ongoing manner.
Understanding what you have for data and which repositories they reside in.
In the cybersecurity technical and administrative controls realm, vulnerability management and patch management have a symbiotic relationship. Going by the book, patching is a child process of vulnerability management and hence is needed to introduce a sophisticated vulnerability management program. As a result, each cybersecurity management process is needed to establish a collective and holistic approach to reducing all attack surfaces and hardening applications, network assets, and systems– no matter where they reside.
Think of vulnerability management as the process that yields actionable insights leading to tangible improvements that impact a company's IT security in a positive manner and promote adherence to industry-specific cybersecurity mandates and regulations. The other half of the symbiotic relationship, patch management, ensures the software and IT equipment are up to date in terms of features and security protections to keep businesses safe from hackers taking advantage of unpatched bugs in the system. It establishes policies for patch management and vulnerability assessments that aid in developing and operationalizing a complete cybersecurity program– enabling an effective and perpetually updated network against many flaws that open the door to bad actors.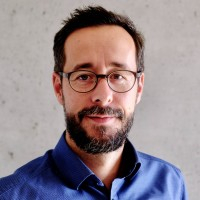 Latest posts by Christoph Nagy
(see all)