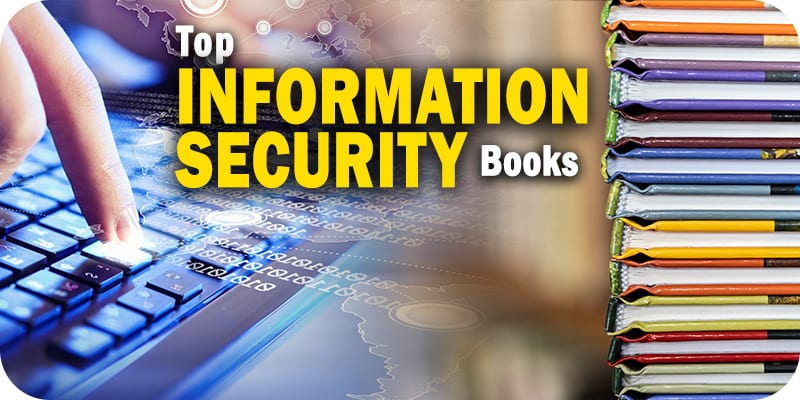 Solutions Review compiles the 6 essential information security books professionals need to add to their reading lists.
Information security should form a critical component of enterprise workflows and considerations. Without information security, your enterprise is at the mercy of hackers (who have little mercy to spare). We've listed the top six information security books professionals should add to their reading lists. These books are intended for beginners and experts alike and are written by authors with proficiency and/or recognition in the field of Information Security.
Be sure to also consult our SIEM Buyer's Guide for information on the top solution providers in the field. It's the perfect resource if you don't want your organization to suffer from attacks and other digital dangers.
Note: Titles are listed in no particular order.
Top 6 Information Security Books for Professionals
Principles of Information Security
By Michael E. Whitman and Herbert J. Mattord

"You receive a broad overview of the entire field of information security and related elements with the detail to ensure understanding. You review terms used in the field and a history of the discipline as you learn how to manage an information security program. Current and relevant, this edition highlights the latest practices with fresh examples that explore the impact of emerging technologies, such as the Internet of Things, Cloud Computing, and DevOps. Updates address technical security controls, emerging legislative issues, digital forensics, and ethical issues in IS security, making this the ideal IS resource for business decision makers." 
Elementary Information Security
By Richard E. Smith
"If we want a solid understanding of security technology, we must look closely at the underlying strengths a of information technology itself. An ideal text for introductory information security courses, the Third Edition of Elementary Information Security provides a comprehensive yet easy-to-understand introduction to the complex world of cybersecurity and technology. Thoroughly updated with recently reported cybersecurity incidents, this essential text enables students to gain direct experience by analyzing security problems and practicing simulated security activities."
Fundamentals of Information Systems Security
By David Kim and Michael G. Solomon
"The text opens with a discussion of the new risks, threats, and vulnerabilities associated with the transition to a digital world. Part 2 presents a high level overview of the Security+ Exam and provides students with information as they move toward this certification. The book closes with information on information security standards, education, professional certifications, and compliance laws. With its practical, conversational writing style and step-by-step examples, this text is a must-have resource for those entering the world of information systems security."
Foundations of Information Security: A Straightforward Introduction
By Jason Andress
"In this high-level survey of the information security field, best-selling author Jason Andress covers the basics of a wide variety of topics, from authentication and authorization to maintaining confidentiality and performing penetration testing. Using real-world security breaches as examples, Foundations of Information Security explores common applications of these concepts, such as operations security, network design, hardening and patching operating systems, securing mobile devices, as well as tools for assessing the security of hosts and applications."
Information Security: Principles and Practice
By Mark Stamp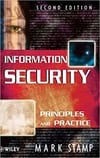 "Information security is a rapidly evolving field. As businesses and consumers become increasingly dependent on complex multinational information systems, it is more imperative than ever to protect the confidentiality and integrity of data. Featuring a wide array of new information on the most current security issues, this fully updated and revised edition of Information Security: Principles and Practice provides the skills and knowledge readers need to tackle any information security challenge...This Second Edition features new discussions of relevant security topics such as the SSH and WEP protocols, practical RSA timing attacks, botnets, and security certification." 
Management of Information Security
By Michael E. Whitman and Herbert J. Mattord
"The text focuses on key executive and managerial aspects of information security. It also integrates coverage of CISSP and CISM throughout to effectively prepare you for certification. Reflecting the most recent developments in the field, it includes the latest information on NIST, ISO and security governance as well as emerging concerns like Ransomware, Cloud Computing and the Internet of Things."
Thanks for checking out our list of top six information security books for professionals. Be sure to also check out our SIEM Buyer's Guide.
Solutions Review participates in affiliate programs. We may make a small commission from products  purchased through this resource.

Latest posts by Ben Canner
(see all)