An anonymous hacker has reportedly stolen 125 GB worth of internal data from Twitch, including its entire source code. Learn more about it below.
Online video streaming juggernaut Twitch suffered a massive data leak earlier this week after a hacker gained access to its systems. According to sources who spoke to Video Games Chronicle, a server configuration error allowed the user to gain access to Twitch's systems and take 125 GB of data has been taken from the company. This comes on the heels of Twitch's community being subject to numerous hate raids, which Twitch has taken minimal steps to address.
ALERT: Our
Buyer's Guide for SIEM
helps you evaluate the best solutions for your business use case and features profiles of the leading profiles, as well as a category overview of the marketplace and a Bottom Line Analysis for each vendor profile.
The hacker posted a public torrent containing the stolen data on the online forum 4chan. According to them, their reason for doing so was to  "foster more disruption and competition in the online video streaming space." Reportedly, all of Twitch's source code, including commit history that goes back to the site's beginnings, is a massive part of the stolen data. Creator payout reports, Twitch clients, proprietary SDKs, internal Amazon Web Services tools used by Twitch are also included in the leak.
In Twitch's official post on the matter, the company stated: "Our teams are working with urgency to investigate the incident. As the investigation is ongoing, we are still in the process of understanding the impact in detail. We understand that this situation raises concerns, and we want to address some of those here while our investigation continues."
Independent users and security researchers have begun to scroll through the data to verify what has been leaked. Some sources claim that encrypted user passwords are included in the torrent, though Twitch has yet to officially confirm this. Regardless, for your own safety, it is recommended that you change your existing Twitch password if you have one and enable two-factor authentication (2FA) as soon as possible.
To learn more about how you can protect your organization against cyber-attacks, consult our FREE Buyer's Guide for Security Information and Event Management.
---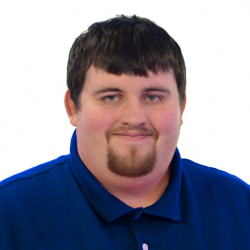 Latest posts by Daniel Hein
(see all)