The editors at Solutions Review have answered the question "what is managed detection and response" and summarized some of the ways it can help companies supplement their security efforts.
Managed Detection and Response (MDR) refers to outsourcing cybersecurity services to protect assets and data even if threats bypass standard organizational security controls. An MDR is considered an advanced security platform designed to work 24/7. It generally includes fundamental security operations with cloud-managed security for organizations that cannot manage their security operation center.
Most MDR operations include advanced analytics, threat intelligence, and human expertise in malicious activities detection and investigation deployed at the host and network level. Different security companies and providers deliver their MDR services to a pool of security researchers and professionals. The main advantage of MDR is that it helps identify and swiftly limit the impact of threats without additional staffing.  
What are the Challenges of MDR?
The challenges of the MDR are significant in modern IT businesses, and it's not uncommon for companies to experience challenges while deploying complex endpoint detection and response (EDR) solutions due to limited funding time and a general lack of cybersecurity skills. Meanwhile, MDR integrates EDR tools into its security implementations, making them an integral part of the detection, analysis, and response roles.
However, an unnoticed challenge to cybersecurity is the sheer volume of alerts that security and IT teams receive. Most of these alerts are considered malicious and need to be manually reviewed, which requires a certain level of cybersecurity skill. Additionally, correlations of these threats can also be a challenge, as the correlations functions can identify the passages of more significant attacks by detecting insignificant patterns. 
The ability to contextualize and analyze alerts is an essential skill of cybersecurity professionals, as it helps companies predict future attacks. Advanced security solutions might have the ability to detect and block cyber threats, but digging deeper to find a more relevant solution requires human intervention. But if an employee doesn't have the necessary skills to accomplish that task, MDR can help. An MDR solution is designed to detect threats, analyze alerts, and handle the advanced threats that an in-house cybersecurity team cannot manage on its own.
What are the Benefits of MDR?
MDR is designed to reduce the time-to-detect and time-to-respond from days to minutes and significantly minimizes the effect of a security event. However, this is not the only benefit. It also helps organizations improve their security posture, become more resilient to cyber threats, and improve their security configurations by discarding rogue systems.  
It is a robust framework to identify hidden threats by its continuously managed threat hunting feature. It reacts to cyber-attacks more efficiently and restores endpoints to default status by the guided response and managed remediation. It defines duties to the IT security staff from reactive and repetitive incident response work towards more strategic projects.  
One of the most interesting things to consider is the cost factor, which is less than the companies and organizations typically spend to establish an in-house cybersecurity team. MDR manages access to the tools for the organization that they may not usually have; it helps organizations fill skills gaps by presenting more advanced and sophisticated tools.
MDR Capabilities 
MDR detects and responds to cyber-attacks remotely, and its EDR functionality provides transparency to the security events on the endpoints. Its threat intelligence, data forensics, and advanced analytics capabilities interact with human analysts to provide a fuller response that reduces the impact and risk of positive incidents. With the combined efforts of human and machine capabilities, cyber-attacks can be detected quickly, and the compromised endpoints restored to their uninfected state. 
Here is a more thorough rundown of the core capabilities included in Managed Detection Response (MDR) solutions:
Prioritization
Prioritization management helps managers deal with the daily effort of sifting through the many alerts they have to deal with and determine which to solve first. This process is also called Managed EDR. It performs the job of prioritization management, enforces automated rules, and uses human inspection to differentiate between benign and malicious events and true positives from false positives.
Investigation
MDR helps organizations understand threats swiftly by improving security alerts and their context. This allows users to get a more detailed, up-to-date picture of the activities going on in their IT infrastructure.
Guided Response
This MDR capability provides actionable assistance to the organizations on containing and remediating a specific cyber-attack. Organizations are assisted on activities as generic as isolating a system from the network or as complex as recovering from the attack incrementally.
Remediation
Remediation is the final step in a recovery process, and thankfully, MDR can perform it. Remediation management restores affected systems to their original state by removing malware, cleaning the registry, ejecting intruders, and removing persistence mechanisms. Remediation capability ensures that the network is returned to a benign condition and protects endpoints from further compromise.
---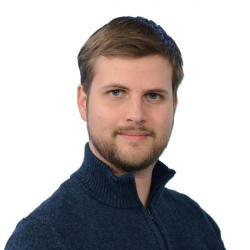 Latest posts by William Jepma
(see all)