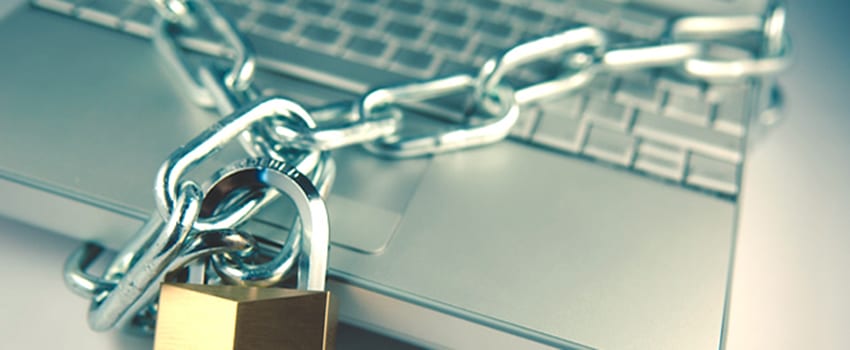 What makes next-generation SIEM so essential for enterprises of all sizes? Which capabilities distinguish next-generation SIEM from legacy solutions? And how can your enterprise supplement and strengthen its chosen cybersecurity solution?
Of all the cybersecurity branches, SIEM often ends up the victim of enterprise dismissal or confusion. Indeed, SIEM often appears difficult to manage or fully integrate into business IT infrastructures. Furthermore, enterprises believe they need a giant IT security team just to properly manage their SIEM. With the cybersecurity staffing crisis in full effect, filling all open security jobs proves challenging enough.  
However, while no enterprise can try to set-and-forget SIEM, these perceptions usually stem from legacy cybersecurity solutions. Next-generation SIEM not only largely mitigates these problems, it may provide the missing piece to your enterprise cybersecurity. 
Here's what next-generation SIEM can offer your enterprise, and why it matters: 
The Bare Minimum of Next-Generation SIEM
First, we have to examine what SIEM must provide your enterprise at its core. SIEM refers to a collection of processes and capabilities which facilitates your log management. Under normal conditions, your IT security can struggle to maintain visibility and insight into all network areas as it scales. 
Each application, database, user, and server generates activity logs, which can contain valuable information on potential security incidents. However, collecting all of this information and centralizing seems a herculean feat. Moreover, your team then must analyze the logs to look for connected security events. 
SIEM steps in to collect the logs automatically, centralize them, and perform security correlation; thus, your team can focus on investigating the discovered security events. Additionally, most SIEM solutions offer security alerting to point your IT security team in the direction of threats. 
At a minimum, your next-generation SIEM needs to function as a SIEM cybersecurity solution. Yet that only scratches the surface of what it should do for your enterprise. 
Next-Generation SIEM Requires Intelligence
Here, we don't just mean threat intelligence, although that remains essential to any enterprise's cybersecurity. Your SIEM should absolutely provide your enterprise with multiple threat intelligence feeds to keep your security team abreast of new threats. Only then can they make the strongest cybersecurity choices for your business. 
However, we instead refer to action and alert intelligence. Most legacy SIEM solutions possess a not-unwarranted reputation for false positives. False positives occur when the security correlation tool mistakes a legitimate activity as a security incident and alerts the IT security team. Then, your IT security team wastes valuable time and resources investigating a non-existent threat.
Perhaps it is no wonder false positives contribute so much to cybersecurity burnout rates and to legitimate threats going unnoticed. Unfortunately, even cutting through false positives leaves your team millions if not billions of threat alerts. Even with an increasingly-rare fully staffed team, such a volume proves overwhelming. 
Thankfully, next-generation SIEM can help in three ways. 
First, it can provide your IT team with alert contextualization. Contextualization presents every alert in the context of the activity deemed suspicious. This includes the users involved, the time of the incident, the databases and application accessed, their behaviors, and more. Therefore, this contextualization can help IT teams determine whether the alert constitutes a false positive or merits further investigation. 
Second, each alert should provide actionable insights. If your team determines the alert to indicate a legitimate security incident, they can follow the actionable insights to quickly remediate or mitigate it.  
Third, use machine learning to facilitate your investigation. While you still need human intelligence, machine learning can sort through many of the alerts to determine which deserve attention. This limits the number of alerts your team must contend with on a daily basis.                     
ALERT: Hackers don't wait for world crises to end. Our
Buyer's Guide for SIEM
helps you evaluate the best solutions for your business use case and features profiles of the leading profiles, as well as a category overview of the marketplace.
SIEM Needs to Evolve (Constantly)
Earlier, we discussed how many of the worst issues raised with SIEM came from legacy cybersecurity solutions. Often, the real problems stem from enterprises refusing to move on from their legacy SIEM solutions. 
While enterprises may become familiar and comfortable with the legacy interfaces, sticking with them prepares you for the past battles. Most legacy solutions don't possess the capabilities necessary to keep up with modern threats and hacker tactics. Moreover, legacy solutions rarely receive the necessary threat intelligence relevant to modern enterprise infrastructures. 
Think about it: your enterprise's network continually scales as it adds new technologies. The cloud, IoT, mobile devices, shadow IT—legacy solutions can't offer the insights necessary to protecting (or stopping) them.
Therefore, your next-generation SIEM needs to constantly evolve and scale to accommodate your enterprise. It needs to provide cloud security and IoT visibility and needs to roll with hackers' punches. After all, they continually evolve and change their cyber attacks. Your solution must as well. 
Predictive Analytics and Dwell Detection
Of course, next-generation SIEM needs to provide your enterprise with features legacy solutions can't hope to match.
One of these is predictive analytics, which works to forecast threat behaviors and trends by using advanced analytics. This helps your IT team anticipate potential threats and fortify the most likely areas of attack. Obviously, your enterprise's potential vulnerabilities differ radically from other businesses' due to industry, goals, and size. That doesn't even dive into how your network and infrastructure could look radically different from other enterprises' based on your usage and employees.  
Therefore your solution needs the flexibility to recognize and predict threats according to your specific use case, rather than trying to fit you into a template. 
Simultaneously, your next-generation SIEM needs to facilitate your direct threat detection. Hackers now look to plant long-term dwelling threats which can linger in the margins of your network for months if not years before discovery. 
These include sleeping threats which actually remain dormant for long periods before triggering. Without the visibility and actual automated threat detection and remediation provided by next-gen SIEM, your enterprise shall stay vulnerable.  
How You Can Get Started
To learn more about next-generation SIEM for your enterprise, check out our SIEM Buyer's Guide. In it, we explore the top solution provider and their key capabilities in detail. We also provide a Bottom Line analysis for each provider with market context.

Latest posts by Ben Canner
(see all)