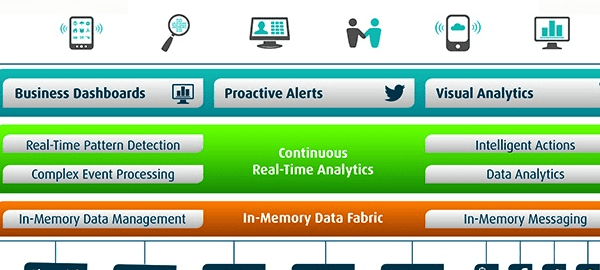 Software AG announced this morning the release of Event Analytics, a big data security solution which will work in conjunction with Adabas, the company's database management system. Already providing high-performance and reliable database processing for enterprise transactions, the platform will now support Event Analytics, which brings the most up-to-date security technologies to protect sensitive business data. The software add-on will effectively monitor sensitive data that is used in important business processes by an organization's Adabas database.
+ Click here to download our 2015 Business Intelligence Buyers Guide.
Any request for updates or data outside of normally scheduled times, whether from an unusual geographic location or outside of the defined criteria, will result in a real-time alert. Any behavior can be tracked in company dashboards for review, or the solution can be programmed to give an automated response to a perceived threat.
Live databases will be monitored by a leveraging of Apama Streaming Analytics, which is an intelligent solution that provides automated action on real-time big data streams in order to watch over live database events and report intrusions. The solution can be set up to either take action immediately, or to provide alerts in real-time so an organization can respond. The company adds: "Apama Streaming Analytics utilizes multiple technologies from the world of high frequency market trading and surveillance, including Software AG's in-memory data management, analytics and decision tools, and is more powerful than anything else available on the market today."
Complex event processing (CEP) lies at the core of the solution, which is a motor that allows data to be monitored as it is created, helping the automated software or end-user see pattern recognition, user locations and relationships between data items or sets. Software AG describes "This is particularly important to the thousands of Adabas installations that rely on its extremely high performance to manage large volumes of sensitive data from financial transactions, taxes, social security, health records, credit card payments, customer profiles, passport identification and payrolls."
If there is ever a database breach, Event Analytics provides an immediate alert, which reduces the time between detection and reaction. This allows an organization to limit any potential impact to their financials, private consumer data and business operations. Ease of use is also an important aspect of the solution, as the user can define and change event rules with minimal effort to meet changing industry regulations and standards. Event Analytics ensures maximum acquiescence and less effort at a reduced cost.
Event Analytics is available now and will be on display at this year's CeBIT trade show, which we foreshadowed here.
Click here to read the press release in its entirety.