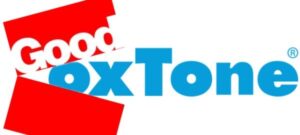 Good Technology has made it official. A leader in the secure mobility space, Good technology has announced that they have completed the acquisition of BoxTone, the innovator of mobile service management.
A release from Good states that with this acquisition " Good now offers a unique platform-based solution that can support the entire mobility lifecycle across a heterogeneous IT landscape and mix of employees, partners and customers in a scalable, manageable and flexible manner, all while ensuring enterprise-grade security."
This addition of mobile service management will truly benefit those organizations looking to deploy mobility at scale across entire organizations. With the ability to offer visibility across all device, carriers and messaging platforms enterprises can confidently work with good to, "build, deploy, manage and support a family of rich, interoperable and high-value mobile business applications and services that enable employees, customers and partners to collaborate and be productive anytime, anywhere."
Of the acquisition and in inclusion of Boxtone's mobile service management into Good Dynamics Secure Mobility Platform Good Dynamics Secure Mobility Platform is quoted in the release as saying, "With BoxTone's mobile service management integrated in the Good platform, we deliver an end-to-end secure mobility solution with an open architecture to support customers' mobile journey to enterprise-scale – reliably and cost efficiently."
Click here to read the full release and for more on Good's new MDM and Enterprise Mobility offerings.