8 Enterprise-Level App Development Platforms to Check Out in 2020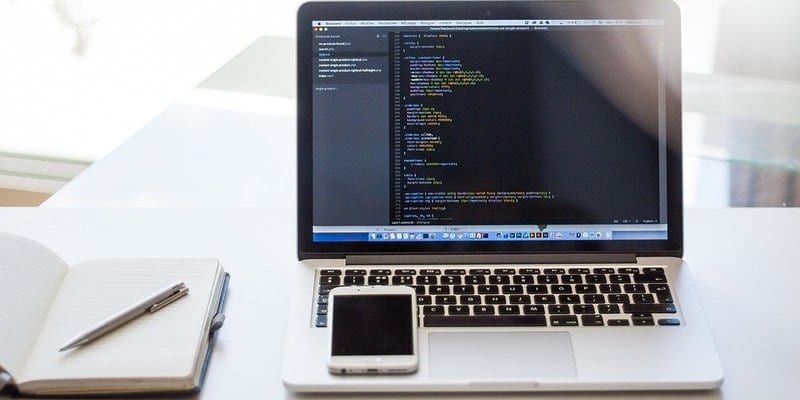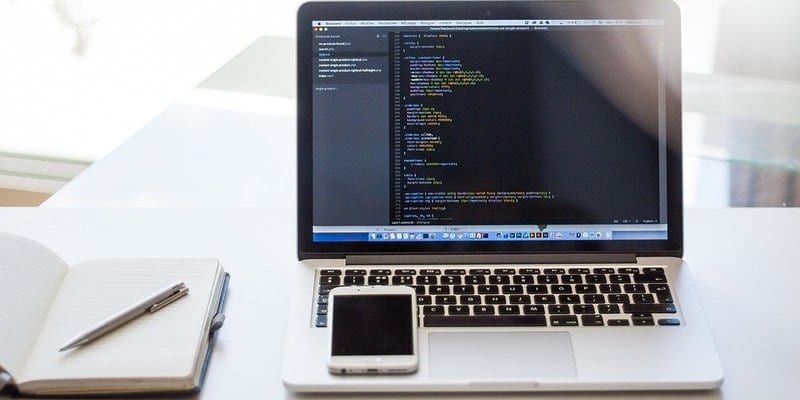 The new year has come and gone, which means it's time to consider upgrading your current enterprise-level app development platform. The best app development platform vendors don't let their products stagnate. They offer consistent updates, and release new features that address specific customer concerns. 2019 was a year full of innovation for the appdev community, particularly with the rise in popularity of accessibility and low code solutions. Vendors new and old worked hard to bring their solutions to the next level, and users have more options than ever before.
Whether you're dissatisfied with your current platform, or you're simply looking for something new to experiment with, this list of 8 enterprise-level app development platforms to check out in 2020 is sure to start your new year off right. These options will mostly be applicable to large-scale businesses who want to develop internal apps. If you're a business that wants to explore the idea of hiring a separate development agency, don't worry. We have you covered.
Axway Appcelerator
Appcelerator allows its users to write code in JavaScript, while developing native cross-platform mobile apps. Users can virtually design and develop their apps from a single canvas in Axway Appcelerator Studio. Simultaneous updates during this process means that users can seamlessly switch from design to code, in case anything needs to be adjusted during the process. Appcelerator also offers a unique pre-built push notification service that can enhance the usability of your app. Behaviors like sound, vibration, and badging can be fully customized, while geo-based notifications can give relevant information based on user location. Appcelerator is a great choice for software developers focused on native and cross-platform app development.
---
BuildFire
BuildFire is a simple and intuitive no-code application development platform. Users have access to 100's of designer-made templates, and can easily customize the look of their app in a visual builder. BuildFire offers a variety of plugins, so users can integrate with YouTube, Shopify, or other services. When the app is ready to go, the BuildFire team handles the entire publishing process. Regardless of industry or business size, BuildFire is a good choice for custom mobile app creation. BuildFire also offers a complete mobile app development service, where the BuildFire team will design, build, and support an app specifically tailored to your business. It also offers a white label reseller program which provides a more affordable method of creating a customized app.
---
Firebase
Firebase lets its users quickly build apps without having to worry about managing infrastructure. Whether you're a developer, marketer, or product manager, Firebase offers a variety of app dev tools so that mobile teams can improve performance and gain user insights. Functionality like analytics, databases, messaging, and crash reporting is provided by the platform. Extensions are also configurable, and work with Firebase and other Google Cloud Platform products. This includes extensions such as resizing images, translating text, triggering emails, and more. Integrations include Google Ads, Slack, Jira, Play Store, AdMob, and other well-known tools.
---
Fliplet
Fliplet combines the ease of no-code app with the flexibility of open source. Its prefab components include features like messages, calendar, news feed, forms & surveys, databases, and much more. Even if there's a missing component that you need, Fliplet is constantly updating their collection and adding new components. Professional software developers can take advantage of the open source extensible components to create truly versatile and highly customized applications. Users can publish to the Apple App Store, Google Play, and Microsoft Store. Additionally, users can publish via private apps, publish to the internet as a webapp, or simply share the app directly to a device as a downloadable file.
---
Kony Quantum
Kony Quantum is a powerful application development platform for building unified digital experiences across multiple channels. It combines the accessibility of low-code development with a comprehensive set of backend services and integration capabilities. Quantum supports the development of both web apps and native apps, and provides high quality UX, intelligent chatbots, and conversational apps. Quantum makes it easy to integrate with data, create new services, orchestrate and transform data, and configure backend business processes. If your company needs a powerful mobile app development platform that's accessible to both software developers and business professionals without coding experience, Quantum is a good choice.
---
OutSystems
OutSystems is a widely used low-code development platform that allows its users to quickly create mobile apps with a wide variety of tools at their disposal. Users create their applications in a visual environment, where they can define data models, business logic, workflow processes, and UI for both web applications and mobile devices. Visual code can be extended through additional software development using a variety of languages including JavaScript, HTML, CSS, and C#. Any mistakes can be rolled back immediately, and OutSystems automatically handles all dependency updates, regardless of major changes to applications, data models, APIs, or architecture.
---
TrackVia
TrackVia's low-code application platform is offered as a service that helps organizations configure and deploy apps to streamline their work. Facilitate collaboration between your team members and across departments with a secure, accessible platform. Users can work from anywhere, regardless of internet connection, and have access to native mobiles for iOS and Android devices. TrackVia integrations allow users to connect to other apps and software systems, or utilize the Developer API's. Users can also experiment with app changes in a separate sandbox environment, ensuring that code stays clean and functional.
---
Zoho Creator
Zoho Creator allows its users to focus on business logic, while Zoho takes care of servers and upkeep cost. With Zoho Creator, users can break down their apps into clear ideas, forms, and entities. Drag and drop elements to set up automatic workflows, visualize how entities and attributes are related, and control how people access your apps. Users can repurpose workflows created in other applications, and save time by employing pre-built schedules. Every change can be audited or tracked, and emergency version backups are available at any time. Zoho Creator puts a large emphasis on smooth and rapid development so that users can get immediate value out of the apps they create.
---
Latest posts by Anna Birna Turner
(see all)