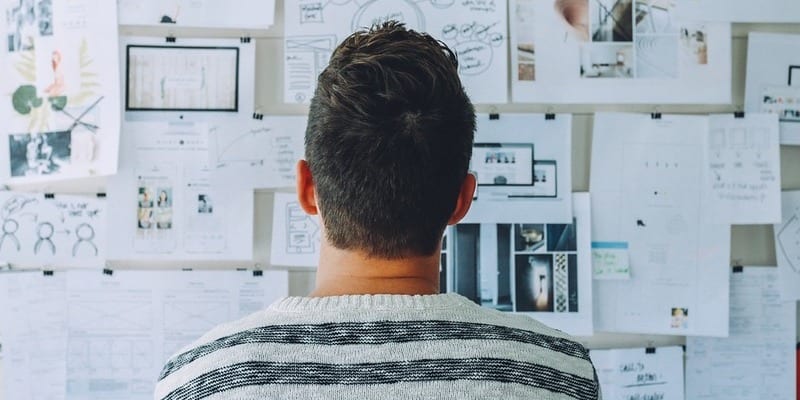 With the rise of mobile popularity, it might be time for your organization to consider hiring application development agencies, or external mobile app developers. In today's world, consumers expect instant access to your products and services. In the corporate world, more and more enterprise technology, such as CRM and marketing automation, are offering mobile solutions. Whether they're extensions of a larger product, or a complete mobile port, these apps are becoming a necessity for companies big and small. But for those who don't employ programmers, or whose employees don't have the technical skills necessary to develop an application, the only option is to hire an external application development agency. Choosing the right one is a time consuming and difficult task, so this guide provides you with 9 questions to ask when choosing an app development agency.
What's in Your Application Portfolio?
This is arguably the most important question to ask any potential application developers. Any agency worth their salt should be more than happy to provide examples of their previous work. Spend time testing their apps and comparing them to what you might want for your own app. Do you enjoy their design or visual aesthetic? Are there particular features you enjoy, or certain aspects that make the app easier and more pleasant to use? Make sure to also take note of anything you don't like or find difficult to use.
What are the Experiences of Similar Clients?
Once you have a good grip on the developer's portfolio, reach out to previous clients. Try to find apps that were created for organizations of a similar size and industry to yours. If you're a small business focused on customer interaction, you may not want to work with an agency whose previous customer base is composed exclusively of large, enterprise-level corporations. Find clients similar to your organization and speak to them about their experiences with the developer. If you can't speak to them directly, ask the developer if they have customer references.
Do You Understand My Business Needs?
It's vital that your developers understand why you need an app and how it's going to serve your intended audience. This application will be an extension of your company, and an example to the public of how you present yourself. Furthermore, you're creating this application to address the specific needs of your audience. If it doesn't accomplish that, you've wasted your money and your developer's time. Make sure that your chosen developers fully understand your business and what you want your app to do for your business.
What is Your Approach to UI/UX?
We want our apps to look beautiful and inviting. An ugly or messy-looking application can instantly turn people away from technology that could actually be quite useful. Conversely, an app being attractive doesn't necessarily make it easy to use. Have a discussion with potential developers about their approach to user interface and design. Make sure that they're balancing functionality, aesthetics, and practicality. Depending on the needs of your organization, you might not want a particularly flashy or smooth-looking application. Establish what you need and make sure those needs match the workflow of your chosen developers.
What is Expected From Me?
Some application development agencies want to involve their clients as much as possible, while others distance themselves. Figure out for yourself how much you want to be involved in the development process. If you're a company with little to no technical experience, it might not be the best idea for you to get involved. Think back to why you hired a separate group of developers in the first place. If your company has employees who programming skills, and you're working with developers who have a more approachable policy, consider the pros and cons of being more directly involved with the development of your app.
How Will You Keep Me Updated?
This is a big one. If you have employees deeply embedded in the process, it'll be easy for you to stay updated on the progress of your app. But if you're leaving everything to your developers, establish a clear plan for communication. Check-ins at certain milestones, weekly or monthly meetings, shared access to dev documents and other important information. Spend the time to figure this out at the beginning, because nothing is more frustrating or confusing than being out of touch with the development of your own product. Planning this early also lets your devs know what's best for you, and what they can expect from you.
Can You Develop For Multiple Platforms?
If you're looking to make your app available across multiple platforms, bring this query up early in the process. Developing for both Android and iOS devices, while seemingly simple, is quite complicated. They use entirely different sets of code, so overall development speed will slow down considerably. There's twice as much to code, twice as much to test, twice as much to iterate on. It might be more beneficial for you to initially release on one platform, and then expand to a second one at a later date.
What About Post-Launch Maintenance?
The fun doesn't end once your application is out in the open. It will need continual maintenance, updates, and bug patches. Certain developers will continue to maintain your app after it's been completed, while others will leave that responsibility up to you. If you're unable to handle that kind of work, make sure to work with developers who will provide that service. Working with a slow application that has even the occasional bug can lead to frustration and decreased user satisfaction. Some might even stop using your app.
Who Owns the Code?
Even if your company hires an agency or outside developers to create your application, they should respect the fact that the code belongs to you. You're paying for the work and should own the final product, while your developers have another project to add to their portfolio. Make sure to establish how code will be transferred in case you decide to end the process early and switch to a new development agency.
Thinking of hiring remote application developers? Click here.
Latest posts by Anna Birna Turner
(see all)