Application Development Agencies and How to Work With Them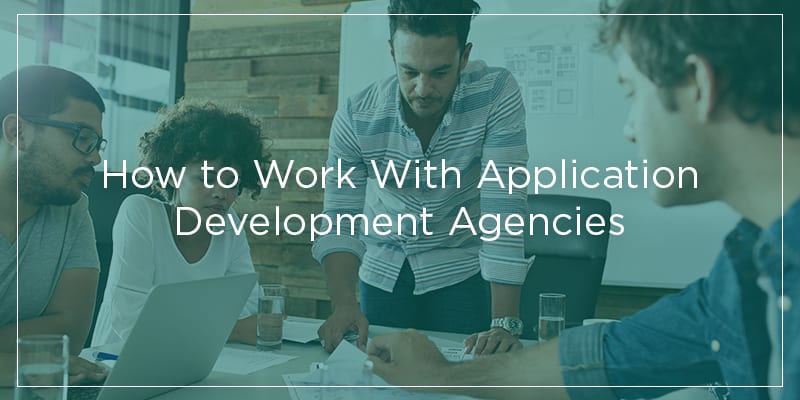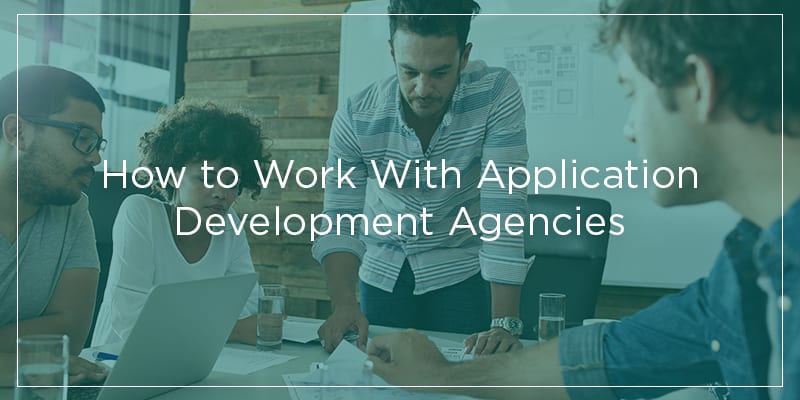 With the rise of mobile popularity, it might be time for your organization to consider hiring application development agencies. In today's world, consumers want immediate access to the information that they need. They want web pages and applications that they can access from anywhere at any time. If your organization sells products to the average consumers, it's become an expectation that you have an application available for download, and that the customer can use that app to purchase your goods and services. It's also important to have internal applications available, covering a wide variety of enterprise technology categories. Software like CRM, marketing automation, and more.
Finding and choosing an enterprise technology vendor can be a challenging process. If you can't find a vendor that offers the products you need, consider developing your own enterprise application. If your organization doesn't employ software developers or product designers, don't worry. There are numerous development agencies that you can hire and work with to create a product made just for your organization. Different agencies offer different services, and depending on the size and scope of your project, you may need to find specialized developers.
If you're considering working with an application development agency, this guide will walk you through the major steps of the development process.
Pick the Right Company to Work With
Before you can get down to business and start planning the ins and outs of your application, you'll need to decide what kind of organization you'll be working with to create your business application. There's a wide variety of companies to choose from, each with different experiences and specialties, so it's important to take time and think about your decision.
First, establish whether you're hiring an outside company to do the development for you, or simply augmenting your own team with outside workers, contractors, or freelancers. Consider whether you want complete control over the project, or whether you want an application development agency to handle most of the process for you. There are pros and cons to each option, but this guide will be covering the process of working with a fully functioning application development agency.
Sit Down and Talk About What You Want to Do
Once you've chosen an agency, sit down with your new business partners and have an honest discussion about what you want from your new product. Most companies start with an initial conception and strategy meeting. This is a chance for your organization to communicate what functions and features you want in the application, any aesthetic or visual preference, as well as company values and other important thematic elements that should be present in the application.
Top application development agencies will provide their clients with a product roadmap. They'll conduct user research, analyze industry trends, and much more in order to create an application that stands out and functions well. Some agencies even provide free consultations, a great resource for organizations that have yet to make up their minds about their chosen agency.
Develop, Test, Iterate, Repeat
As any programmer will tell you, software development is a continuous loop of coding, testing, and iteration. If you want your application to run smoothly and exactly as expected, it's important to take the time to fully test your product. Make sure that you've set up a reliable way of communicating with your agency. Staying in the loop on the progress of your project is important, and a good development agency will make sure to let you know of any issues or unexpected situations.
It's also important to note that software testing isn't simply making sure that your code doesn't have any bugs. Testing and quality assurance applies to every aspect of your application. It takes into consideration factors like user experience, aesthetic appeal, product design, web engineering, and more.
Product Release and Post-Launch Support
A product can always be improved, but it's important to know when to stop adding features or ironing out any remaining kinks in your software. When deciding on an application launch date, make sure to consider the type of post-launch support that your application development agency provides. If you don't want to spend too much time in development, make sure that your agency provides ongoing patches, updates, and bug reports once the application is released.
Different agencies have different policies, and you don't want to end up in a situation where you release a faulty product without the ability to fix it. Factors like hosting, devops, maintenance, product iteration, and more should be taken heavily into consideration, particularly if this is going to be a retail application. Some agencies offer continual updates and customer support,  whereas others offer limited-time maintenance.
Latest posts by Anna Birna Turner
(see all)