10 Disaster Recovery as a Service Providers to Watch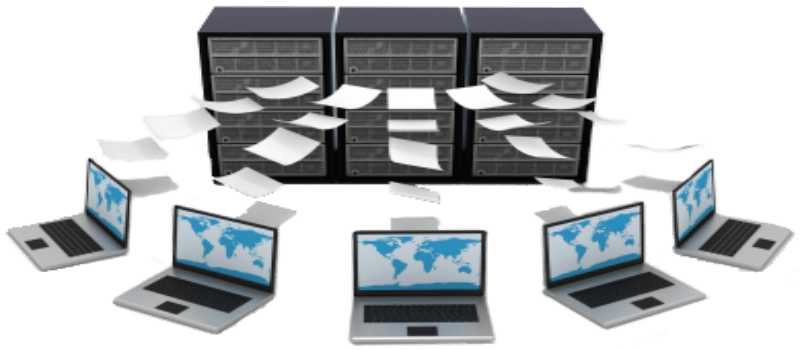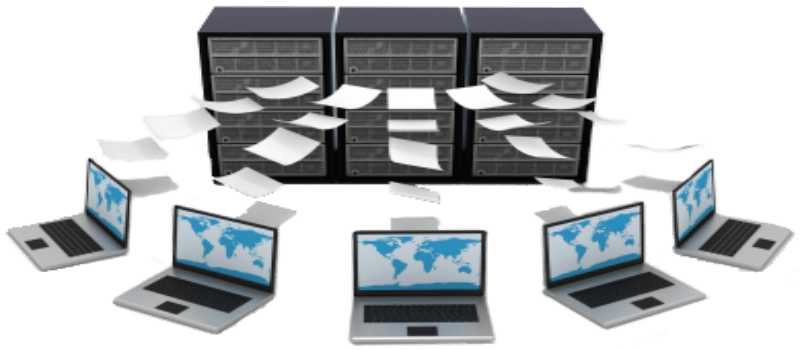 DRaaS adoption saw an uptick in recent years and about 40 percent of enterprises have implemented it, according to Forrester Research. Let's take a look at some providers in the space and what they do.
In Forrester's latest Wave Report, the Cambridge-based analyst house used their own 26-criteria evaluation to name 10 of the most significant players in the space. Looking at their picks, they could be right, but at the very least these vendors are worth keeping an eye on.
The following providers were researched, analyzed and scored by Forrester in the report:
Bluelock
Daisy
HPE Enterprise Services
IBM
Iland
NTT Communications
Plan B
Recovery Point
Sungard Availability Services (Sungard AS)
TierPoint
Forrester based its research on product demos, customer feedback and vendor surveys. They define DRaaS as a "pay-per-use managed service that uses cloud-based infrastructure and continuous replication technologies and orchestrates the transition of applications to recovery infrastructure in case of an outage to deliver a resilient business service."
What set the leaders apart from the rest was their level of security, application orchestration and recovery readiness. In the second quarter of 2017, Sungard AS, Bluelock, IBM, and iLand were all named leaders. HPE Enterprise Services, Plan B, Recovery Point, Daisy, and TierPoint were all dubbed strong performers, while NTT Communications was just barely over the line into the contender's bucket. There weren't any challengers listed this quarter.
Let's take a look at each vendor in a bit more detail:
Sungard Availability Services. This vendor's disaster recovery services aim to help clients protect their data and manage recovery.
"DR services from Sungard AS support replication and recovery for a wide range of physical and virtual infrastructure and storage area network (SAN)-based replication," Forrester stated.
Bluelock. Bluelock says they are "changing the way businesses protect their data and stay open for business." The vendor's automated recovery features machine startup, resource provisioning, success and failure assessment, along with hierarchy-based and group-based recovery of systems.
"Bluelock Portfolio is a consolidated decision support system for a client's entire recovery environment, allowing for recovery, testing, and documentation. Its unique Recovery Health feature is an automated real-time assessment of a client's recovery environment," Forrester's Wave report explained.
IBM. IBM boasts three service levels to help businesses recover after a disaster: gold, silver and bronze. Each level has a different recovery time and they reportedly range from a few minutes to 6 hours.
With a recent acquisition of Sanovi Technologies, IBM aims to simplify the DR process.
"The addition of Sanovi gives IBM the ability to orchestrate, with more than 450 predefined recovery automation patterns in its library," Forrester said. "IBM's portfolio also includes services like BC planning, risk assessment, consulting, design, and implementation."
iland. The provider delivers its iland Secure DRaaS via Double-Take, Veeam Software and Zerto. It features a self-service console that integrates the underpinning replication solutions and allows clients to complete operations on a single console.
"The iland Secure Cloud Console automatically measures the RPO and displays it over time — customers can set alerts in the event of a breach of a preset service-level agreement — and offers embedded security and compliance reporting," Forrester reported.
HPE Enterprise Services (now DXC Technology). This provider utilizes the Veritas Resiliency Platform (VRP) and Microsoft Azure Site Recovery as their replication and administrator portal.
"The VRP self-service portal has an intuitive interface for administrative tasks and procedures. Its dashboard displays the high-level status of all protected data centers and gives visibility into the achievement of RTO s and RPOs," according to the report. "VRP performs patch management and vulnerability scanning and has firewalls for security controls and access. VRP's orchestration capabilities are quite comprehensive compared with those of other vendors in this evaluation."
Recovery Point. The vendor supports physical and virtual environments installed across hybrid data center configurations, the report says.
Forrester went on to say, "It offers a comprehensive RACI chart that outlines all activities and tasks for all phases of recovery as well as assisted and managed services. Clients can order a Cisco ASA firewall or bring in their own physical or virtual security devices."
Recovery Point could improve by simplifying its interface, the report noted.
Daisy. "Daisy uses cloud-based recovery technologies such as Double-Take, Asigra, Veeam, VMware, and Zerto," according to Forrester.
The platform also supports NetApp-based storage replication technology and its Partner Portal features a spiderweb graph to show readiness, rehearsals, last rehearsal date, number of active customer sites, and number of sites covered.
Daisy's interface could also use a lift, the analyst house noted.
Plan B. Plan B's core solution is fully managed DRaaS, which aims to recover a customer's infrastructure to the app level.
"It offers two methods of replicating customer data using Zerto and Microsoft Volume Shadow Copy Service that provide an RTO between 6 seconds and 24 hours," according to the report. "By default, Plan B stores customer data in many locations in tier 3 data centers in the UK. Customers may choose to store data in a single location should they want to reduce data storage costs."
TierPoint. TierPoint created its recovery management portal (RMP) using the Geminare cloud management stack.
"TierPoint supports Microsoft Azure Site Recovery and Zerto for replication, storage-based replication, and Oracle and SQL log shipping for keeping records up to date," the report said. "It offers an assessment of the readiness of individual servers or VMs. TierPoint uses Geminare's built-in runbook automation to orchestrate recovery tasks."
Forrester suggests that TierPoint get a stronger portal.
NTT Communications. "NTT Communications supports the VMware Site Recovery Manager, Veeam Backup & Replication, Microsoft Azure Site Recovery and EMC RecoverPoint replication technologies," Forrester reported. It uses the Geminare RMP to display the protection of the recovery environment."
The vendor offers several security services, including complete perimeter protection featuring firewalls, web application firewalls, and IDS and intrusion prevention systems in any environment.
If you'd like more information on top providers, take a look at our Backup and Disaster Recovery Buyer's Guide for vendor profiles, an overview of the market and more.