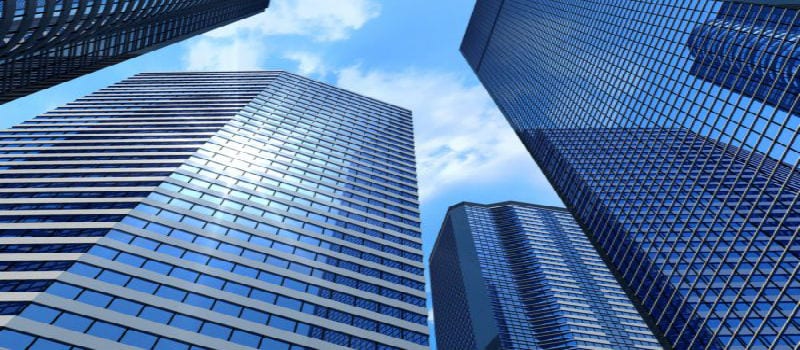 Backup and disaster recovery solutions are critical to the survival of your business; as in those without a solution will find themselves out of business when the inevitable disaster, be it technical failure, natural, or a malicious human, brings their systems down. Check out these ten vendors who have made a mark on the market for developing innovative and effective products.
What makes them special: One of Acronis' strengths is its speed; average recovery time for Acronis Backup Advanced is minutes rather than hours
Acronis Backup Advanced is a disk-based backup and disaster recovery software designed for larger enterprise environments and provides flexible disaster recovery for all systems; physical, virtual and cloud. Acronis Backup Advanced is tailored to support virtual machines, physical servers, applications and workstations. Backup data can be stored anywhere, including the Acronis Cloud and all backup activity can be managed by a single management console.
What makes them special:  Enables organizations to accelerate and reduce the costs of distributing, sharing and ensuring the availability of data for meeting business operations and business intelligence needsOne of Acronis' strengths is its speed; average recovery time for Acronis Backup Advanced is minutes rather than hours
Attunity Replicate's multi-server, multi-task, and multi-threaded architecture is designed to scale and support large-scale data replication scenarios. Common use cases where the product can be employed to improve business operations include data replication for operational analytics or query offloading, line of business specific workload offloading, and fast deployment of a test data system. Attunity Replicate's architecture facilitates data replication from many enterprises databases including Oracle, SQL Server and DB2, Big Data platforms including Apache Hadoop, Teradata and Pivotal Greenplum Database, and is designed to deliver quick time-to-value.
What makes them special: Dell's NetVault Backup offers data protection for Oracle, SQL Server, Exchange, SharePoint, MySQL, DB2, PostgreSQL, Domino, Informix, SAP and Sybase. No scripting is requires to run online backup and recovery jobs.
Dell currently has two different backup and disaster solutions to choose from: AppAssure and NetVault. Although Dell plans on merging the two together eventually, right now if you're looking for a Dell solution for a larger enterprise, than NetVault is the one you want to choose. NetVault is a comprehensive backup and recovery software solution that allows enterprises to protect data in diverse IT environments from one single console. It's scalable and supports multiple server and application platforms across an organization. A single interface requires minimal experience, simplifying the data backup and recovery operations.
What makes them special: Spectrum's scalable architecture and modular design help organizations meet their data protection requirements with efficiency and confidence.
IBM products provide backup, snapshot, archive, recovery, space management, bare machine recovery and disaster recovery capabilities. They can help protect data on systems of all sizes, including virtual machines, file servers, email, databases, enterprise resource planning (EPR) systems, mainframes and desktops- all from a single environment that expands as data grows. It is available in a range of configuration options, including solution bundles, appliances and cloud services. Spectrum protect is a family of software offerings designed to help organizations manage and protect their data by simplifying backup administration, delivering more scalable solutions and helping reduce costs related to backup and recovery.
What makes them special: Flexible licensing with protected capacity or per-socket/server licensing is available as well.
A virtual backup appliance that can be deployed on Microsoft Hyper-V or VMware vSphere for enterprise-class virtual deep virtual, physical protection and unified compute protection. It offers backup archiving; disaster recovery and business continuity delivered via flexible deployment options with Unitrends Cloud storage and DRaas (disaster recovery-as-a-service) offering featuring application-level recovery assurance via ReliableDR.  Unitrends Enterprise backup includes Recovery Assurance for vSphere, ReliableDR, Unitrends Bridge, Unified Bare Metal, NDMP Backup, Unitrends Cloud and CloudHook.
What makes them special: This easy-to-use simple backup and replication solution is controlled through the vSphere web console and provides fast and predictable recovery that improves recovery time objectives with restore capabilities.
vSphere is a fast, easy to use and efficient backup and disaster solution from VMWare. It allows you to reliably protect your virtual machines with technology powered by EMC Avamar and minimizes costs of backup infrastructure with patented duplication. Backup both physical (non-virtualizes) and virtualized Microsoft Exchange, SQL Server and SharePoint, through the vSphere Web Client user interface, using agents that provide application-consistent, granular backup and recovery. vSphere also enables disaster recovery with network efficient, secure backup data replication.
What makes them special: The VaultLogix software supports backup of physical and virtual servers, as well as the ability to backup many Operating Systems, Hypervisors and Applications including Windows, Oracle, IBM AIX, HP-UX, Sun Solaris, Linux, IBM iSeries, VMware, Hyper-V, Microsoft SQL, SharePoint, and Exchange
VaultLogix is a multi-platform backup solution designed for the Enterprise. Classic automatically sends critical data off-site to one of our Tier 4 Data Centers. In addition to the Classic product, VaultLogix also offers a Windows only Advantage platform which allows for no-charge local backup, no-charge local imaging, off-site critical storage, and long term CloudArc archived storage. The Advantage product also features Premier Care, which includes active monitoring of client backups to ensure they are working properly, and a bi-annual audit to make sure that all critical data is being backed up. VaultLogix continually undergoes and maintains a SOC 2 Type II Audit and offers 24/7 US based support, 256-bit AES encryption, rapid recovery anytime; anywhere, user defined flexible data retention schedule, off-site mirrored data centers, and a service level agreement (SLA) including 99.9% uptime.
What makes them special:  HP Data Protector can centrally manage and protect critical data scattered across remote sites and data centers in physical, virtual and cloud infrastructures.
HP Data Protector software helps enterprises meet current and future backup and recovery challenges and business requirements with a sturdy architecture designed to scale from small and medium businesses, to larger and more complex enterprises. The solution uses advanced integration with applications and infrastructure, and operational analytics, to optimize backup, improve business continuity and resiliency, and boost uptime within IT environments. Integration with applications and infrastructure, and operational analytics to optimize backup and recovery process, help improve business continuity and boost uptime within IT environments.
9. NovaStor 
What makes them special: NovaStor Datacenter's distributed architecture improves stability, performance, scalability, and creates a rock-solid foundation for your data protection needs.
NovaStor's network backup software protects medium sized businesses, governmental institutions, and local data centers. The reliable, fast, and cost-effective solution is designed for mixed environments running physical and virtual machines, Windows and Linux. All solutions are platform- and hardware agnostic and always support the latest technologies. Thus, maximum flexibility and efficiency regarding data protection is included automatically.
What makes them special: Asigra is software purpose-built for cloud computing environments
Asigra Cloud Backup is an enterprise-class backup and recovery software solution that provides a single, integrated approach to data protection. Its range of tools and capabilities ensure you can securely protect more data while using less network and storage resources, without having to deploy multiple point solutions. Asigra is designed to offer backup efficiencies by allowing enterprises to capture less, ingest less and store less data, reducing the amount of backup assets you buy, manage and maintain.
Latest posts by Alexander K
(see all)