IT news and analysis outlet CRN recently released its 2021 Storage 100, a ranking of innovative storage providers that offer solutions and technology that span the scope of business user requirements. The list is made up of established and emerging storage vendors. The list is broken down into four distinct product categories that include data protection vendors, vendors that develop the components used to build storage solutions, vendors that manage data, and software-defined storage vendors.
Though the Storage 100 is aimed at highlighting software vendors for the purposes of solution provider partnering, Solutions Review is most interested in highlighting the vendors that offer unique products and platforms for enterprise organizations. As such, we've read through CRN's complete rankings, available here, to analyze the trending data protection vendors we think matter most. For an even deeper breakdown of data protection software, tools, vendors, and platforms, consult our popular Vendor Map.
Acronis
Acronis offers backup, disaster recovery, and secure file sync and share solutions. The company also provides data protection in any environment, including virtual, physical, cloud, and mobile. Acronis True Image 2020 is personal backup software that enables users to duplicate their system, effectively capturing all of their data for system recovery or disk migration. Acronis Cyber Backup is aimed towards businesses of all sizes and offers proactive ransomware protection. Recently, Acronis acquired 5nine Software, CyberLynx, and DeviceLock. The vendor also released Acronis Cyber Protect, which natively integrates cybersecurity, data protection, and data management to protect endpoints, systems, and data.
Amazon Web Services
Amazon Web Services (AWS) offers a range of IT infrastructure services to enterprises. In addition to storage, the provider's solutions and products include cloud computing, compute, networking, content delivery, databases, analytics, application services, backup, compliance, data resiliency, data lifecycle management, hybrid cloud backup, and archive.  AWS provides a variety of cloud storage solutions, such as Amazon Elastic Block Store (Amazon EBS), Amazon Simple Storage Service (Amazon S3), and AWS Backup, among others. AWS also offers data-transfer methods and networking options to build solutions that protect data with durability and security. The vendor's various platforms, including the AWS Partner Network for Storage and Backup and Evolving Backup into Archive and Disaster Recovery, support both application and archival compliance requirements.
Arcserve
Arcserve offers several different backup products, including Arcserve Unified Data Protection (UDP), Arcserve Replication and High Availability, Arcserve UDP Cloud Direct, UDP Cloud Hybrid, and a legacy offering. UDP provides comprehensive Assured Recovery for virtual and physical environments with a unified architecture, backup, continuous availability, migration, email archiving, and an easy-to-use console. The product enables organizations to scale their IT environments easily while delivering against recovery point and recovery time objectives, on-prem, or in the cloud. It also allows for the automated disaster recovery testing of business-critical systems, applications, and data, without business downtime or impact on production systems. Recovery testing can be fully automated or performed on a scheduled basis.
Asigra
Asigra is built for cloud computing environments and designed to offer backup efficiencies by allowing enterprises to capture, ingest, and store less data. Designed for compatibility with public, private, and hybrid cloud architectures, the Asigra Cloud Backup solution is equipped with agentless software architecture, global deduplication, and data compression technology along with NIST FIPS 140-2 certified security. Asigra also offers ransomware protection, business continuity, and compliance management. These platforms offer bi-directional malware detection, deep MFA, immutable retention, and variable repository naming. In addition, the vendor reduces recovery time objectives and eliminates silos of backup data.
Axcient
Axcient offers a single solution that incorporates data protection, disaster recovery, archiving, and test/dev. The vendor provides two self-service platform options that can be managed by a single user: Axcient Business Recovery Cloud, which is the legacy solution, and Axcient Fusion, which was unveiled in 2016. Axcient Fusion is built to run on the public cloud, and both platforms offer one-hour and eight-hour RTO options. Axcient enables users to mirror their entire business in the cloud, thereby simplifying data access and restoration, failovers, and virtualization.
Clumio
Clumio provides Software as a Service enterprise backup. Through this secure service, enterprises can eliminate hardware and software for on-prem backup and avoid the complexity and cost of running third-party data protection software in the cloud. The vendor's data protection solution, RansomProtect (released in late 2020) provides an air-gapped and immutable backup platform that protects data regardless of what cloud in which it resides. The solution also provides immutable storage, end-to-end encryption, multi-factor authentication, and meets ISO 27001, PCI, AICPA SOC, and HIPAA certification and compliance designations.
Datto
Datto offers backup and disaster recovery appliances, Software as a Service (SaaS) data protection, and managed networking products. The provider has more than 5,000 managed service providers across the globe that sell its products. Datto also boasts nine data center locations worldwide, including the U.S., Canada, Iceland, the U.K., Germany, Australia, and Singapore. Datto is offered for data on-prem in a physical or virtual server or in the cloud via SaaS applications. The vendor is completely channel-driven and recently released SIRIS 4, a business continuity and disaster recovery solution built for MSPs. In 2020, Datto went public and acquired Gluh.
HYCU
HYCU specializes in multi-cloud data backup, management, migration, protection, and recovery for on-premises and hyper-converged (HCI), Google Cloud, Azure Cloud, and multi-cloud infrastructures. Headquartered in Boston, Mass., HYCU harnesses 25 years of sophisticated IT experience, insights from over one million users, and works with more than 25,000 customers worldwide. The result is alignment with industry leaders and a competitive advantage in the multi-cloud space. HYCU's flagship products, a purpose-built Data Protection solution for Nutanix, a managed Data Protection as a Service for Google Cloud Platform and Azure Cloud, and HYCU Protégé, a Multi-Cloud Data Protection Solution offer one-click cross-cloud migration, disaster recovery, and consolidated management. 
Infrascale
Infrascale offers an enterprise-grade cloud-based data protection solution that provides failover to a second site with the flexibility to boot from the appliance or cloud. The product is delivered as a physical or virtual appliance and includes disaster recovery software. Infrascale's dashboard simplifies data protection management by providing a single view through which the entire suite of services is deployed. An administrative dashboard, accessible from any browser or device, makes it easy to recover mission–critical applications and systems with pushbutton simplicity. Users are enabled to set up the protection needs for their organization in a single pane of glass management to ensure all of their critical data is covered.
Microsoft
Microsoft is a multinational company that develops, manufactures, licenses, supports, and sells various software services and products. The vendor offers enterprise tools through Microsoft Azure, including virtual machines, cloud storage, application service, and cloud backup. Microsoft's Disaster Recovery as a Service (DRaaS) solution, Azure Site Recovery (ASR), provides coverage across Linux, Windows, VMware and Hyper-V virtual machines, and physical servers.
NAKIVO
NAKIVO offers a data protection solution for VMware, Hyper-V, cloud, and AWS EC2 environments. The vendor boasts five-star online community reviews, impressive customer support scores, and more than 10,000 global deployments. Over 150 hosting, managed, and cloud services providers use NAKIVO's software to deliver virtual machine Backup as a Service (BaaS) and Disaster Recovery as a Service (DRaaS) to their customers. The vendor also has over 4,200 channel partners in 140 countries. 
Rubrik
Rubrik primarily provides data protection and data management in hybrid IT environments with its flagship product, Rubrik Cloud Data Management (RCDM). The platform is a scale-out-architecture-based data protection tool with cloud integration, live mount for Oracle Databases, support for Office 365 backup, and support for SAP HANA backup. Additionally, in 2018 Rubrik acquired Datos IO, a company specializing in data protection of NoSQL databases. The vendor also offers Polaris Radar, a solution that provides ransomware detection and remediation. Rubrik's solution is recommended to buyers looking to protect highly virtualized on-prem environments and hybrid environments that leverage Microsoft Azure and Amazon Web Services (AWS). 
Unitrends
Unitrends Enterprise Backup provides a package of on-prem backup, backup to the cloud, cloud-to-cloud Infrastructure as a Service (IaaS) backup, and Disaster Recovery as a Service (DRaaS) via integrated appliances and software–only offerings. The provider leverages high-availability hardware and software engineering with support services to provide all-in-one backup and continuity. Unitrends also offers hypervisor host-level security for VMWare, Hyper-V, and XenServer and more traditional security for physical servers and databases. Unitrends, a Kaseya Company also provides Recovery Assurance, available with Enterprise Plus, which delivers automated, application–level consistency sandbox testing of physical servers, Microsoft Hyper-V, or VMware vSphere VMs.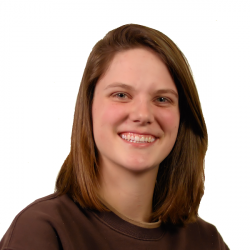 Latest posts by Tess Hanna
(see all)