These providers have recently been named major players in Disaster Recovery as a Service by analyst house Gartner, Inc.
Technically speaking, Disaster Recovery as a Service (DRaaS) tools are often labeled as stand-alone offerings. However, they are more accurately classified as an add-on resource for colocation services or Infrastructure as a Service (IaaS). Some solution providers view DRaaS as a potential up-sell to fully managed services, or as a supplementary feature added after software or an appliance is sold. With many capabilities, Disaster Recovery as a Service companies offer versatility and appeals to a variety of user needs.
The following providers have recently been named leaders in the Gartner Magic Quadrant for Disaster Recovery as a Service. The report, which highlights and scores the top products in the industry, features these three tools as being cornerstones in the space. Each provider's market share and product portfolios differ, which is what makes them interesting to the wider audience of data consumers. Niche and emerging vendors can only hope to replicate the kind of market presence that these providers have earned over a sustained period of time. Here we provide a brief blurb about each and links to product details so you can learn more.
Note: providers are listed in alphabetical order.
iland is a global cloud services provider. The vendor offers secure and compliant hosting for Infrastructure as a Service (IaaS), DRaas, and Backup as a Service (BaaS). iland provides cloud services from its data centers located throughout the Americas, Europe, Australia, and Asia. In the past year, iland has added new fully managed support offerings and expanded the platforms it can support through the use of additional service delivery partners. The vendor's DRaaS solution, iland Secure DRaaS, allows for replication from virtual and physical environments.
Microsoft is a multinational company that develops, manufactures, licenses, supports, and sells a variety of software services and products. The vendor offers enterprise tools through Microsoft Azure, which include virtual machines, cloud storage, application service, and cloud backup. Microsoft's Disaster Recovery as a Service solution, Azure Site Recovery (ASR), provides coverage across Linux, Windows, VMware and Hyper-V virtual machines, and physical servers.
Recovery Point provides integrated business continuity and disaster recovery solutions. The provider also has a focus on cloud-based business resilience services. Recovery Point's solutions include DRaaS, off-site tape storage, managed hosting, and subscription-based hot site, cold site, and work area recovery services. In addition to serving secure federal agencies, the provider's client base also includes commercial customers and state and local governments. Recovery Point's DRaaS solution can be applied to any size requirement and supports hybrid solutions as well.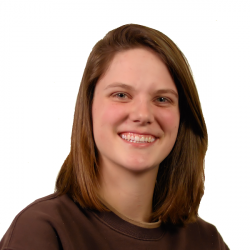 Latest posts by Tess Hanna
(see all)