Data loss can be disastrous for a business; potentially leading to financial losses, damage to the organization's reputation, and lengthy downtime. For this reason, it is essential to protect all critical and relevant data and databases. The best way to accomplish this is to implement data backup planning practices with technology that allows data to be accessible quickly and securely, while simultaneously protecting it. To start you off right, we've compiled a list of essential tips to make a better backup plan.
Determine Data Backup, Retention, and Destruction Policies
The foundation of an effective data backup strategy is built on these three policies. Additionally, when an audit is being conducted, these policies are a necessity. A data backup policy refers to the process of determining what data will be backed up, the technology and tools that will be used during backups, the timing and frequency of backups, and the procedure for accessing data that has been backed up. Data retention aims to identify what data will be retained, the format the data will be stored in, and how long the data will be stored. Finally, a data destruction policy determines what data needs to be destroyed, when that destruction will happen, and the method used to destroy the data and the media it is stored on.
Be Prepared for Exponential Data Growth
No matter what your data storage requirements are currently, your backup needs should be based on the fact that your organization's capacity will most likely grow year after year. Regardless of what storage resources you have in place at this point, whether they are on-site or in the cloud, ensure that you can scale cost-effectively and quickly if necessary.
Develop a Backup Environment Made Up of Multiple Elements
Many businesses are still using physical data storage arrangements on-site, including NAS, tape, and file servers. However, the increasing use and acceptance of cloud-based and remote storage options is notable. The pricing of remote storage, on the whole, is more affordable than on-site options, and if the provider's security measures are effective, remote storage can be a viable option for your business. A common backup best practice is the 3-2-1 Rule, which states that at least three copies of your data should be available, stored on at least two storage devices, with at least one of those devices located remotely. Amazon, Microsoft, and IBM are all major players in cloud storage that offer a range of options and pricing plans.
Coordinate Backup Plans with Business Requirements
Though it's relatively easy to implement a backup strategy that requires backups once a day of incremental data changes and backups of all data once a week, your organization may be beholden to regulatory requirements. In this case, you will potentially need to have a backup strategy for the regulated data, and a separate arrangement for other company data. It's possible that some data will have to be backed up or replicated almost immediately, whereas other data can be backed up more infrequently. Evaluate the needs of your business and base your data backup plan on them.
Test, Test, Test
This may seem obvious, but the importance of testing your backup strategy cannot be understated. This is especially critical if a disaster has happened. Similarly to a disaster recovery plan, your backup plan must be tested periodically in order to avoid a loss of data and credibility from users. Ideally, testing your data backup plan would be an element within a test of your disaster recovery plan.
If you're on the hunt for a backup and disaster recovery solution, consider consulting our Backup and Disaster Recovery Buyer's Guide!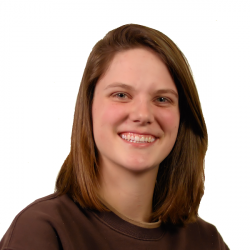 Latest posts by Tess Hanna
(see all)