Adoption of cloud backup has grown increasingly prevalent in recent years. Small and mid-size businesses, in particular, are moving to the cloud for reasons related to cost, staffing, and storage. However, tape backup is crucial for enterprises that have archival data that is not accessed often. While larger businesses often use cloud services in conjunction with tape, their smaller counterparts need to reduce their reliance on tape out of economic necessity. To that end, we've compiled five reasons why you should move from tape to cloud backup.
Disaster Recovery as a Service
Recently, cloud service providers have been moving from basic backup and storage service vendors to Disaster Recovery as a Service (DRaaS) providers. The appeal of making use of DRaaS is that the providers offer emergency application hosting features once delivered by a "hot site" or subscription data center operator. If your organization's continuity plan deals with the replication of your virtual machines at the recovery site, then it makes sense to have your backup data already stored at that location as well.
Selective Restore
End-users recovering a single file or dataset that has been corrupted or deleted may find cloud-based backup and restore simpler on the whole. A cloud service will facilitate this process because they are likely to offer a listing of files, objects or datasets to the user, thereby allowing for selective on-the-fly restore.
Remote Offices
The cloud can offer backup services in both branch offices and remote offices. Remote offices can benefit organizations that have no tape technology or staff to operate that technology correctly. Additionally, storing a copy of your data outside the boundaries of your facility or data center adds supplemental protection against your assets being potentially compromised or lost altogether.
No Initial Hardware Investment
When using cloud backup services, more often than not, you will not have to make an investment in hardware upfront. Because the cloud is off-site, there is no need to put money into a separate data center; the cloud services provider will take care of hardware costs instead. However, it's likely that you will need to strengthen your metro or WAN connectivity.
Staff Resources and Training
Cloud services also reduce the need to train your employees in tape operation or pay for maintenance on tape systems, as the cloud provider will take over these responsibilities. In addition, the cloud service provider will handle the tape technology refresh cycle in the event that it uses tape in its own data centers. All of this allows you to step away and enable your provider to manage the time, resources, and budget required to keep your tape facilities updated.
Tape is still a valid method to back up your data, but it isn't necessarily the most economically viable. Making the switch to cloud backup brings new opportunities and allows you more time and resources to focus on other goals for your organization.
Looking for more information on backup and disaster recovery solutions? Consider downloading our Backup and Disaster Recovery Buyer's Guide! This free resource gives you the ability to compare the top 23 products available on the market with full page vendor profiles. The guide also offers five questions to ask yourself and five questions to ask your software provider before purchasing. It's the best resource for anyone looking to find the right backup and disaster recovery solution for their organization. Additionally, consider consulting our Disaster Recovery as a Service Buyer's Guide, as well as our new Data Protection Vendor Map, to assist you in selecting the right solution for your business.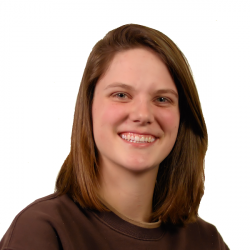 Latest posts by Tess Hanna
(see all)