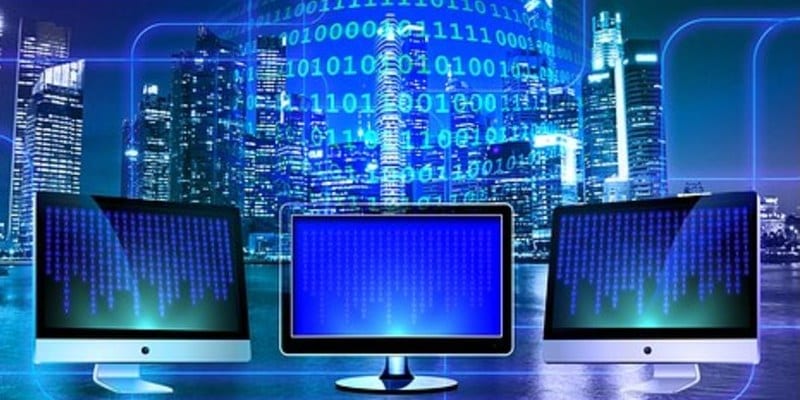 The importance of backup and disaster recovery systems cannot be overstated. As detailed in Gartner's 2017 report, the Magic Quadrant for Data Center Backup and Recovery Solutions, "by 2019, despite increasing effectiveness of countermeasures, successful ransomware attacks will double in frequency year over year, up from 2 to 3 million in 2016". It is paramount, now more than ever, for enterprise companies to be up to date and prepared with their backup software and disaster recovery plans. However, with an ever-changing market and the needs of consumers constantly shifting, it is no longer enough for these vendors to simply provide data protection.
At a basic level, data backup is a replication of data placed on a separate device or in a different location. Disaster recovery allows for the recovery of data in the event that it is lost. Organizations could be looking to protect any type of data, from patient information at a hospital, to financial information at an enterprise company. The risk of losing such data is high, and it could potentially affect clients' lives, as well as the business' overall public perception.
In 2017, for example, a ransomware attack affected hospitals in the U.K. National Health Service, along with other targets. Each victim's files were encrypted and they were all asked for $300 in Bitcoin as a ransom. However, victims were not guaranteed they would be able to get their files back even if they paid the ransom.  Inquiry calls concerning backup have been steadily increasing every year for the past nine years, according to Gartner. This suggests a growing customer interest in finding a simple, fast way to reliably protect their data. Though on their own, these two processes are necessary for the data protection of enterprise companies, backup and disaster recovery are being used for more than just that one purpose.

Widget not in any sidebars

With new industry developments come new consumer needs and market changes. To stay on top of these changes, vendors cannot simply maintain traditional standards. In addition to data protection, vendors are beginning to offer other services with their technology. Actifio, for example, pioneered "copy data management" (CDM), which is technology that protects data by virtualizing it, and also allows the business to have instant access to the virtual copies of its data. With a virtual system for backup in conjunction with older, traditional, physical systems, companies are able to back up their physical servers and restore their data on a virtual machine, making it more readily available.
However, copy data management (CDM) is not only used for data protection. This technology also reduces costs on storage, software licenses, and bandwidth. Additionally, CDM makes for faster infrastructure, as well as the testing and development and data. Though CDM began as data protection technology, the fact that it has so many other capabilities that protect and better data management makes it that much more desirable to enterprise companies.
Another emerging tool in the industry is performing a live mount of backup data before restoring it. Doing this makes the backup available and ready to use almost immediately, allowing the infrastructure operate faster. Companies can use live mounts to confirm that their backups will be available in the event of a disaster, or to access their data directly from the virtual machine rather than restoring guest files.  These new developments in backup software make the vendors that offer the new services even more attractive to enterprise companies.
In addition to adapting to what technology is wanted and needed by consumers, some vendors are also offering the deployment of many different backup and recovery plans as a way to best try and protect data. This is also an attempt to maintain lower product costs, as well as put a simple solution in place for the staff. Gartner's 2017 report states that because of this, "large vendors are no longer viewed as being safe choices, with many losing market share to emerging providers. Today, the market is willing to take on more risk with vendors and solutions than in the past; a trend that Gartner believes will remain on the rise for the next several years". The desire for simple solutions and low costs also speaks to the industry of Disaster Recovery as a Service (DRaaS).
At first, the DRaaS providers mostly worked with smaller businesses as a way to give the IT staff more free time, or to make up for the lack of a secondary data recovery center. Now, however, the market is much larger, approximated at $2.01 billion and estimated to increase to $3.7 billion in 2021. Because the market is changing and developing so quickly, certain DRaaS features that were selling points for providers only a few years ago are now seen as base level services. Now, customers expect providers to be able to recover a larger scale of data, in more detail, as well as provide protection from various attacks and disasters.
The fast-growing market means more options for customers, as well as more opportunities to change providers. Leaders in DRaaS tend to focus on offering disaster recovery as a stand-alone service, making their services less all-encompassing than traditional backup and disaster recovery vendors. IT leaders in DRaaS are being tested in their ability to allow for more expansive levels of service continuity because changing providers is a simple thing for customers to do if they are unhappy with a service.
Though DRaaS is often a stand-alone service, like traditional backup and disaster recovery, a faster growing market and increased customer needs have bred more developments within DRaaS. Many DRaaS providers also offer backup services in addition to recovery. As well as this, some providers, such as Sungard Availability Services, offer their own business continuity planning software. This way, not only are disaster recovery plans in place, but there is an extra layer of protection to ensure that a business will continue running smoothly in the case of a disaster. With new developments coming up in DRaaS and backup and disaster recovery, their importance to businesses as well as the competition between vendors is only going to get steeper.
Going by the title, backup and disaster recovery appears to only refer to data protection. However, because of a growing technology industry, an increase of cyber threats, and evolving customer needs, backup and disaster recovery vendors are being forced to adapt. Simply providing data protection is no longer enough. Today, customers need services that will protect their data, cut their costs, speed up their infrastructure, and provide business continuity.
Rather than affecting one portion of a business, backup and disaster recovery has an effect on many parts of it and its data. When searching for the best backup and disaster recovery systems, keep in mind that these plans have become necessary for businesses to run smoothly, and each vendor and provider offers slightly different services that could be a match for different business needs.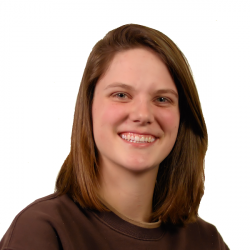 Latest posts by Tess Hanna
(see all)