A Snapshot Approach to Database Storage Architecture
By Edward M.L. Peters, Ph.D., Chief Innovation Officer at Panzura, contributing to the #BUDRInsightJam.
Backup and disaster recovery (BUDR) of enterprise databases is inherently complex because the needs of database administrators (DBAs) and IT management teams are not the same and often at odds. The enterprise is faced with a false choice between achieving the goal of DBAs, which is immediate recovery, and the imperative of IT to ensure compliance. The fact is, when we talk about digital transformation in the enterprise, we need to start with a discussion of data storage transformation.
Taking a 'snapshot-focused' approach to database storage architecture means BUDR strategy can be tailored to the demands of the business rather than the limitations of data transfer rates. For example, consistent, standardized 'snapshots,' taken at the file system level and the changed data level, provide a framework for real change.
To achieve high availability, organizations using legacy NAS typically replicate data from one device to another. They often then replicate the data yet again to a third remote storage device for disaster recovery. However, the replicated data is typically read-only and, should it be needed, requires a separate recovery process. Consolidating unstructured data in the cloud, with read access to the entire data set, alleviates that need for replication software or redundant storage.
Public cloud providers — including AWS, Microsoft Azure, and Google Cloud — automatically create redundant copies of data across data stores to make their services more durable. This provides data protection beyond what individual enterprises can affordably achieve on their own. Using these very capabilities to provide granular point-in-time recovery via snapshots is one way to optimize backup and recovery workflows.
BUDR strategies can be built on real-world needs, such as performance requirements and even the most strident retention policies. While there are always some limitations, as a fundamental data-storage building block, a snapshot-focused approach to backup and disaster recovery offers a decisive blueprint for durability and resilience.
About the Author
Edward M.L. Peters, Ph.D., is Chief Innovation Officer at Panzura, developer of a widely used cloud-based global file system that allows companies to use the cloud as a high-performance, globally available data center. Peters is known for his innovative discoveries that combine big data, predictive analytics, and AI to digitally transform business and achieve previously unattainable improvements.
Thanks to Edward M.L. Peters for contributing to the #BUDRInsightJam. Learn more in the Backup and Disaster Recovery Buyer's Guide and keep an eye out for Peters during the Jam.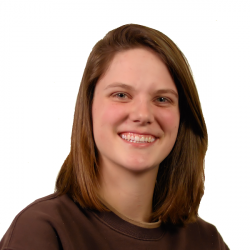 Latest posts by Tess Hanna
(see all)