Data protection solutions provider, Acronis, recently announced the launch of Acronis Cyber Cloud 8.0. This is the newest version of the vendor's cyber protection platform for service providers. Over 40 major new features are being deployed now and they will be available in all 12 data centers around the world in early November. This ensures that international service providers are optimally positioned to grow.
Capabilities that were previously only available in Acronis' flagship on-prem data protection solution, Acronis Cyber Backup Advanced edition, will enable service providers to provide modern data protection to large, complex, and sophisticated infrastructures and workloads. Some of the new features of this solution include:
Efficient group-management operations, which improve service delivery and lower administrative overhead.

New disaster recovery service capabilities, which enhance sales features through support for simplified customer onboarding and Proof of Concept (PoC) stage.

Enhanced licensing and feature management for an easier upsell of updated Advanced and Disaster Recovery features.
In a press statement, CEO of Acronis, Serguei "SB" Beloussov stated, "traditional data protection is not enough for any business to stay competitive and grow — including service providers and the many small to enterprise-size customers that rely on them. With Acronis Cyber Cloud 8.0, we're making managing cyber protection easier, more efficient, and even more secure for all environments and workloads, so there's no room for error."
Acronis Disaster Recovery Cloud will also see improvements to its compliance, security, and service delivery tools. Some highlights include the ability to use encrypted backups to perform failover, disaster recovery for multiple client networks, and automated disaster recovery operations using securely stored passwords.
This announcement comes on the heels of the inaugural Acronis Global Cyber Summit, which was a gathering of resellers, service providers, enterprise IT professionals, and software developers. At the Summit, the provider announced several new cyber protection solutions — Acronis Cyber Protect, Acronis Cyber Platform, and Acronis Cyber Infrastructure.
To read Acronis' full press release, click here.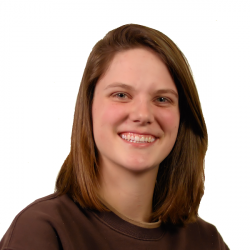 Latest posts by Tess Hanna
(see all)