Copy data management software provider, Actifio, recently announced at Google Cloud Next '19 the availability of Actifio GO Backup as a Service (BaaS) on the Google Cloud Platform (GCP) Marketplace. This extends the software that enables organizations to offer more efficient backup and restore, the acceleration of DevOps and analytics initiatives, and compliance with regulatory requirements without the need for additional on-prem licensing or infrastructure.
As a Google Cloud Technology Partner, Actifio has already assisted enterprises in accelerating access to their mission-critical databases and other workloads on Google Cloud. Actifio GO on GCP addresses the need to contain copy data sprawl and reduce storage costs, and also enables organizations to meet today's speed, scale, and data transformation requirements while providing a low-friction cloud experience. Actifio GO accelerates users' time to go-live by up to 17x by eliminating the need to deploy and manage copy data management software, by not requiring on-prem storage, and with a free trial, pay-per-use model, and no lock-in.
In a press statement, VP of Engineering at Google Cloud, Rich Sanzi said, "enterprises are modernizing and optimizing their IT infrastructure by utilizing the security and reliability of Google Cloud. Backup as a Service solutions from technology partners like Actifio enable organizations with an easy way to protect their cloud workloads as an extension of their business continuity strategy with Google Cloud."
Ash Ashutosh, Co-Founder and CEO of Actifio, added, "applications and data are increasingly distributed across multi-cloud environments and need to be seamlessly protected, managed, moved, and accessed anywhere. We have worked closely with Google Cloud to integrate pioneering multi-cloud operational automation technologies with our battle-tested data virtualization and data pipelining technologies. Actifio GO for Google Cloud will deliver an outstanding user experience and proven business value at cloud scale, cloud speed, and cloud agility."
To read Actifio's full press release, click here.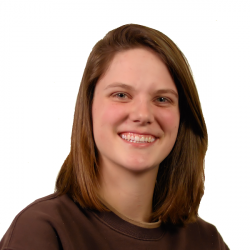 Latest posts by Tess Hanna
(see all)