Backup and Disaster Recovery Best Practices From the Experts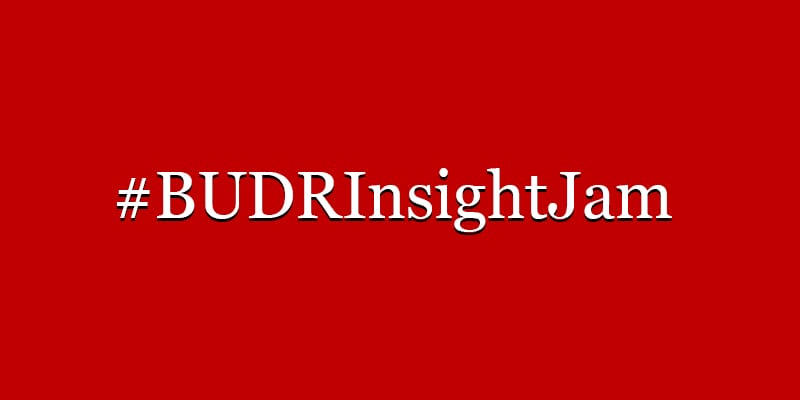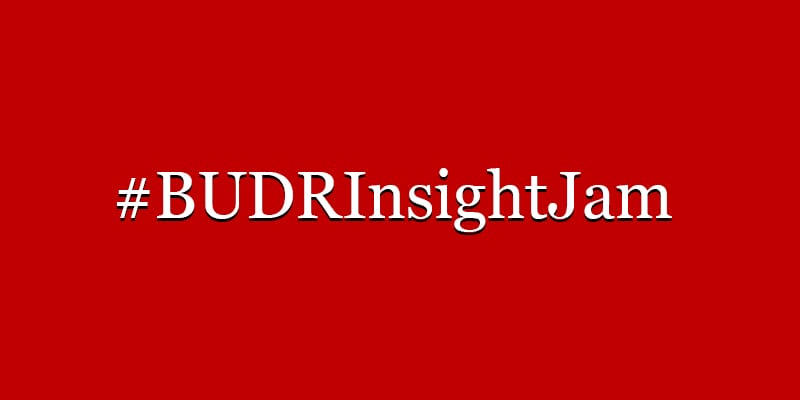 For our BUDR Insight Jam, we asked experts in the field from around the world to share their backup and disaster recovery best practices. Originally, we planned on posting all of their comments and backup and disaster recovery best practices on Twitter under the hashtag #BUDRInsightJam. However, we face two unique challenges:
We received more pieces of advice than we anticipated.

Often, the best practices we received went into profound depth and detail.
Admittedly, these challenges are the best ones to have. However, it made posting the best practices in full almost impossible for our Twitter-based event. Because of this, we posted shortened versions of the backup and disaster recovery best practices on Twitter during the Jam, and we're posting the expert advice in full here. Thus, you get the best of both worlds for our first-ever BUDR Insight Jam.
Without further ado, we present our experts' thoughts on backup and disaster recovery best practices and advice, in no particular order. While you're reading, feel free to check out our new 2020 Backup and Disaster Recovery Buyer's Guide.
Experts Share Their Backup and Disaster Recovery Best Practices
Stephen Manley, Chief Technologist, Druva
Prioritize cloud-based solutions to manage small data sprawls. In the old days, data was very tangible because it lived in big data centers. Today, it's no longer tied to physical storage units. Instead, data lives in disparate places like IoT and edge computing infrastructures. With a multitude of devices and applications collecting data, business insights live in lots of small pockets throughout an organization. This presents challenges as companies aim to control an increasing number of data sources, analyze data effectively and cope with an infrastructure that is constantly evolving. The solution lies in cloud-based systems, and more specifically backup and disaster recovery. Organizations need cloud solutions to centralize these small and remote pockets of data in order to apply proper data governance, security, and ensure compliance with privacy regulations. This level of organization also enables businesses to tap into historical data sets, apply machine learning algorithms to identify patterns in business data and draw rich insights that benefit the company's bottom line.
Lilac Schoenbeck, VP of Product Marketing, Carbonite
Cloud backup has proven to be a valuable defense against ransomware; however, the approach must be multi-pronged. First, a robust prevention and detection system must be in place. A solid perimeter is key and if something were to get through, detection in a timely manner is paramount. But 100% of threats cannot be prevented, and many threats exist that aren't malicious attacks. That's when a backup can support rapid recovery. Or, even more critically, a failover plan that enables ongoing operations in the cloud, while the primary systems are being addressed. The next big thing, then, is a unified approach that brings together security and data protection into a resiliency practice within organizations. 
Doug Hazelman, VP of Technical Marketing, MSP360
If you haven't heard, ransomware isn't going away anytime soon. Despite efforts by cybersecurity professionals to combat the malicious software, which denies victims access to their own systems and networks until ransoms demanded are paid, attacks continue to increase and impact entities of all sizes in numerous sectors, including government, health care, and education. The best way for organizations to protect themselves against ransomware is to regularly back up their data — period.
When data is properly backed up, the organization has the upper hand on a cybercriminal who infects its systems and networks with ransomware. Backups are what enable organizations to recover data without having to pay the attacker's ransom, but we must stay ahead of how ransomware is evolving.
There are some features you should consider when reviewing BUDR solutions in the marketplace for your organization, including cross-platform support; a storage-agnostic approach; encryption for added security on data at rest and in transit; full visibility and control from a shared customer web portal; and application-aware backups.
Dave LeClair, Sr. Director of Product Management, Continuum
The key is to make data backup and recovery both comprehensive and simple—as well as fast.  Companies must ensure they are backing up all their data on-premise and in the cloud, including data from SaaS applications. As companies evaluate backup and recovery services for SaaS data, they should focus on the features and capabilities that matter most to their customers. They need to be able to backup all their SaaS data including metadata and configuration information, not just files and emails. Key areas to look for include an intuitive user interface, compliance with enterprise audit requirements and the ability to quickly search and locate current and deleted files across time without needing to load multiple snapshots.
Shayne Sherman, CEO, TechLoris
Prepare for the worst. Losing all of your data is the worst thing about working in a digital format. But what if you could recover some or all of that lost data?
That's why we backup.
First, always have a recovery point. It's simple enough to set on any computer. In fact, it's a built-in system in case of viruses or malware. But the recovery point will eliminate anything you have on the computer created after that recovery point – that's why the malware won't continue to plague you.
Which brings us to point two: Back everything up on an external hard drive. It never hurts to save things in multiple locations. A USB drive, your computer, your phone, the cloud, an external hard drive. The more places you have something saved, the more options you have for recovery. An external hard drive is useful for its size, mostly, and accessibility.
Mike Fitzmaurice, Chief Evangelist and VP of North America, WEBCON
When one talks about backup and disaster recovery, it is not simply a restoring of software, it is a restoring of the entire environment. In disaster recovery situations, the entire history has changed, not just the work itself so it's not so much a disaster recovery solution but rather an audit. One needs to ask "what was it like when it died?"  including the preservation/restoration of everything including messages, emails, discussion, etc… It's critical that customers select backup and disaster recovery products that pay attention to this reality or the recovery strategy is going to have to involve the entire environment. 
Matt Wallace, CTO, Faction
There are three key pieces when looking at your DR strategy. The first is finance. How much does it cost? How much is it going to cost to maintain? You have to look at all these things like CapEx and OpEx. The second is integration. How are your tools going to work in your DR environment. For example, how are you going to tie it into  your automation systems? The last is technical operations. How do your people work. How do you integrate what you do from DR standpoint with all the other parts of your business. The key to success is to tie these three things together into a holistic DR strategy.
How to Learn More About Backup and Disaster Recovery Best Practices
Thanks to all of our experts for their advice and participation in the BUDR Insight Jam! Check out our 2020 Backup and Disaster Recovery Buyer's Guide! IT includes full profiles of the top 28 providers, as well as questions to ask yourself before purchasing.