Cloud-enabled security solution provider, Barracuda Networks, recently announced its new Cloud Application Protection (CAP) platform. The solution is designed to address the growing application security threats that today's organizations face. Barracuda CAP delivers web application security, including a new WAF-as-a-Service solution that is built on Microsoft Azure and available in the Azure Marketplace.
As part of the Barracuda CAP platform, the new WAF-as-a-Service is fully featured with simple deployment, thereby bringing application security to a wider market. In addition to WAF functionality, the CAP platform offers application vulnerability scanning and remediation, advanced bot protection, DDoS protection, and API security.
In a press statement, SVP of Data Protection, Network and Application Security, and Engineering and Product Management at Barracuda, Tim Jefferson said, "organizations need application security that's both easy to manage and flexible enough to protect applications wherever they are deployed. Barracuda Cloud Application Protection platform and WAF-as-a-Service hosted on the public cloud make that possible for a broader market."
The platform utilizes Azure to deliver local availability and ease-of-deployment across all 54 Azure regions. Barracuda WAF-as-a-Service also retains the granular controls and customization offered in Barracuda's WAF, and can also be deployed as a service from the Azure Marketplace, thereby protecting an organization's web-facing applications. Barracuda's CAP solutions are also being bundled by system integrators and resellers, such as 10th Magnitude.
Alex Brown, CEO at 10th Magnitude added, "we believe customers benefit from having a single, easy-to-understand solution that meets their needs securely. Bundling our services with Barracuda's WAF to create the Healthcare Optimized Azure CAF Landing Zone helps us deliver a streamlined experience for our customers, with the peace of mind that comes with knowing a strong security solution is already built into it."
At Microsoft's Ignite conference, Barracuda will also highlight its CloudGen Firewall with Microsoft Virtual WAN support. The CloudGen Firewall is the first security solution to support all Microsoft Virtual WAN features such as multi-link support, which delivers users the option of leveraging an Azure backbone to mitigate latency for distributed or remote users.
To read Barracuda's full press release, click here.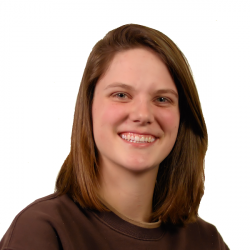 Latest posts by Tess Hanna
(see all)