Building Your Own Disaster Recovery Site: What You Need to Know
A disaster recovery site of your own is something that you could customize for your specific wants and needs. Additionally, you would have complete control over it, instead of a vendor. Though there are benefits to creating your own disaster recovery site, putting it together is a lot of work. Before you start building and planning, consider what goes into the task.
An indispensable element of any disaster recovery site is power. Without the ability to power your data center, it will not be able to function. To ensure that you will be able to power your data center, you have to ascertain what hardware and supporting equipment you need first.
After determining the right hardware configuration for your company, you need to approximate your potential growth. In doing this, you'll be able to figure out how much power drain you will use, and add a cushion to that. Through this process, you will find the size of the uninterruptible power supply (UPS) that you need. The UPS will act as a standby battery that must sustain a charge, and therefore be maintained routinely. In addition to this, adding a diesel generator to your power arsenal can act as a backup, if you have the resources to maintain it.
While data centers don't require heating and cooling systems like they used to, the temperature in the data center still needs to be regulated. This is because today's servers create hot and cold spots as they operate. As a result of this, there needs to be proper air circulation in the data center to keep the temperature level.
Additionally, because there is a lot of cabling that goes under the floorboards in data centers, the floors should be raised in order to protect the wiring.  There should also be a monitor to detect water under the floorboards in case of any flooding. Some with their own data centers install air vents under the floor. This is a way to keep the center dry, as well as regulate the temperature.
Finally, choosing the location is imperative in building your own disaster recovery site. The site should be far enough away from your primary operation that both areas couldn't be affected by the same natural disaster. However, the recovery site should be so close that your staff can get to it quickly enough to begin the disaster recovery process. Perform a risk assessment of your possible recovery location and consider the potential for flooding, traffic, and anything else that could affect your site.
When weighing the possibility of building your own disaster recovery site, consider all of the work you and your team will have to do. While you won't be beholden to any vendors and you'll have complete control over your site, you will have to be responsible for everything related to it. However, if you are capable and willing to put in the effort to gain that control, building your own disaster recovery site could be a good option for you and your organization.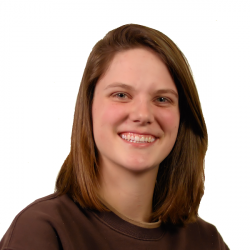 Latest posts by Tess Hanna
(see all)