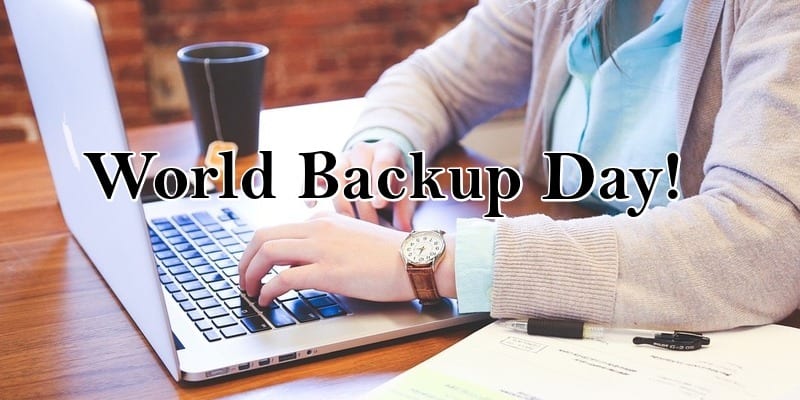 World Backup Day is March 31st! If you've never backed up your data before, or it's just been a while since you last did, Saturday is the perfect day to make sure you're prepared for the worst.
According to worldbackupday.com, 113 phones are lost or stolen every minute, meaning that all of the data on those phones is lost if the user hasn't backed up their device. In addition to this, 1 in 10 computers are infected with viruses every month, and 29% of disasters are caused by accident. With these statistics that show how often disasters occur, it's almost unbelievable that 30% of people have never backed up their data.  
Being a part of these statistics is not what you want. However, you can avoid that fate by putting a backup solution in place. Backing up is important whether you are a part of an enterprise company or not. Without any sort of backup plan, your data is at risk of being lost or compromised.
If you need even more convincing about the importance of backup, take a look at what some industry professionals had to say on the subject:
Don Foster, Senior Director of Worldwide Solutions Marketing at Commvault
Companies are managing more data than ever, on a greater diversity of clouds, endpoints and infrastructures. The market is demanding smarter automated solutions to protect all data types quickly. With the demand for smart protection follows the requirement for a smart and automated fast recovery.  Enterprises can no longer depend on complex and incomplete backup strategies for their data. When disaster strikes this strategy will lead to slow or incomplete recovery, and the threat of ransomware and other potential disasters are reminding us to act on improving recovery readiness every day. Given this complexity of data environments, the most urgent question enterprises should ask themselves this World Backup Day is not necessarily "are they backed up" but, "are they protected in a way they can recover fast?"
Bill Wohl, Chief Communications Officer at Commvault
Everyone should take time to recognize the critical role data backup and management admins play in ensuring their enterprise's success in the face of unprecedented data growth, risk and complexity. These unsung IT heroes, often found working late at their cubicle or deep in their firm's data center, are responsible for managing and protecting one of their enterprise's core assets – its data. They must do this even as data volumes grow exponentially and as the types of clouds and other infrastructure data is stored on proliferates. They do it while sophisticated cybercriminals increasingly seek to steal or disable this data, and governments around the world implement new data privacy regulations. Yet not only are these backup admins protecting this data, they are activating it – enabling DevOps to employ it to launch new digital services and marketing teams to analyze it for valuable insights and competitive gain.
Though March 31st is officially World Backup Day, worldbackupday.com reminds us that this holiday should be celebrated every day.
If you need assistance with finding a backup solution, click here to download a free copy of our Buyer's Guide.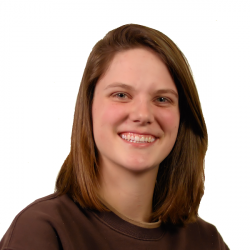 Latest posts by Tess Hanna
(see all)