Provider of primary storage with built-in offsite backup and Disaster Recovery as a Service (DRaaS), ClearSky Data, recently announced the results of its survey on the state of DRaaS today. Over 500 senior-level IT leaders were surveyed. The findings showed that though respondents feel that DRaaS has the potential to advance data protection strategies under budget constraints, most do not plan to move to a cloud-only approach. Instead, hybrid disaster recovery appears to be the most appealing option.
Those surveyed work in a range of industries and answered questions, which included where they store their data, the frequency of disaster recovery testing, and how much data growth they expect in the upcoming year. Data protection was shown to be a critical concern for the respondents, as they want efficient data protection methods that allow businesses to remain operational during a disaster. Additionally, though there have been advances in cloud technology, 51% of those surveyed stated that they will not implement a cloud-only approach. A similar number of respondents said that they currently have hybrid models deployed as a means to take advantage of the benefits of on-prem data centers as well as the cloud.
As well as the above data, the survey revealed that:
Two-thirds of those surveyed maintain physical secondary data centers.

41% of respondents project that their data will grow between 20 and 40% this year.

40% of yearly data growth is driven by retention policies.

70% of respondents perform disaster recovery testing once a year or less.
On the survey, CEO and co-founder of ClearSky Data, Ellen Rubin, stated "this survey data raises a key question about how more IT teams can gain access to the cloud for disaster recovery in a way that makes sense. Companies are getting stuck trying to copy and store their way out of their data protection and disaster recovery challenges, which exacerbates the problems. Companies can demand better by deploying solutions with built-in backup and disaster recovery."
To read the full results of ClearSky Data's survey, click here.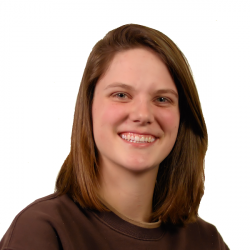 Latest posts by Tess Hanna
(see all)