Data storage solution provider, Cloudian, recently announced that its HyperStore object storage platform integrates with Veeam's latest data protection software product, Veeam Availability Suite 9.5 Update 4. This integration provides new and existing Veeam users with scalable storage that functions across public and private cloud environments. Veeam's software aims to offer data protection and availability for physical, virtual, and cloud workloads. A key feature in the company's new release is support of S3-compatible object storage platforms, using the standard protocol for cloud storage.
Through this integration with Cloudian, Veeam data protection users will be enabled to take advantage of HyperStore's backup, archive, and disaster recovery storage capabilities. These features include:
Modular scalability:

Cloudian allows users to start small and grow as more capacity is needed. Users can add an additional node or new location to the cluster non-disruptively, and that storage will become part of the available storage pool.
Geo-distribution:

With HyperStore's global data fabric, storage can be deployed anywhere while being managed centrally from a single pane of glass.
Hybrid/multi-cloud management:

Cloudian allows for data management across private and public cloud environments.
Multi-tenancy:

HyperStore offers isolated storage environments within a shared system to ensure data privacy. It additionally incorporates billing and quality-of-service capabilities to help with meeting performance service level agreements.
In a press statement, vice president of Global Alliance Architecture at Veeam, Ken Ringdahl said, "with Cloudian's support of our S3-compatible interface, we're able to leverage one of the leading object storage platforms to provide our customers with a plug-and-play, on-premises storage solution that can easily extend to the public cloud."
William Bell, the executive vice president of Products at PhoenixNAP, added, "Our Backup-as-a-Service offering is based on Veeam and Cloudian, and we're excited about the enhanced operational and cost efficiencies we can deliver to our clients with the new integrated solution. Along with the tremendous scalability HyperStore provides, these enhancements will help us meet customers' evolving needs and continue to grow our business."
To read Cloudian's full press release, click here.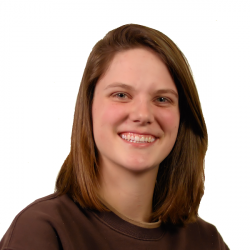 Latest posts by Tess Hanna
(see all)