Cobalt Iron recently announced that it is now offering a family of integration modules for its enterprise SaaS data protection solution, Compass. These new modules enable managed service providers and global systems integrators to deliver a comprehensive, multi-cloud data protection platform through integrations with enterprise tools such as ServiceNow, Remedy, Ansible, vRealize, Chef, Active Directory, LDAP, Data Domain, and Puppet.
Cobalt Iron's solution is an enterprise data protection platform. The platform offers four main product components: Commander, Analytics Engine, Accelerators, and Accelerator Operating System. With this solution, users have access to a range of analytics-driven data management capabilities through a unified web user experience. Additionally, the solution offers ransomware detection, alerting and notification, and remediation capabilities.
The new Compass application integration modules are designed to ensure that data protection is managed, monitored, and included in essential IT infrastructure services. Integration modules also deliver backup alerts and reporting information directly to existing tools, including ServerGraph (Rocket), billing systems, ServiceNow, and Remedy via native APIs or network protocols such as SNMP and SMTP.
In a press statement, chief technology officer at Cobalt Iron, Rob Marrett said, "with these integration modules, backup is no longer a siloed application. Now, companies are able to manage their data protection right alongside the other critical applications in their IT infrastructure — the tools they rely on every day to manage their businesses. These integrations are one more example of how Cobalt Iron is committed to true enterprise data protection through simple, secure, and automated software-defined solutions. And the list of supported applications is continually growing; we're adding APIs to new tools on an ongoing basis."
Compass' automation eliminates many manual steps users would otherwise need to perform every day. For global systems integrators and managed service providers, the modules bring new efficiencies and cost savings to their ability to offer more comprehensive data protection to their enterprise customers.
Learn more about Cobalt Iron.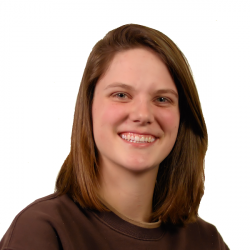 Latest posts by Tess Hanna
(see all)