Solutions Review lists the seven top data protection providers, based on the CRN 2021 Solution Provider 500 list. 
IT news and analysis outlet CRN released its 2021 Solution Provider 500, a ranking of managed technology service providers that solution providers should be aware of. Though the list is aimed at highlighting software vendors for the purposes of solution provider partnering. Solutions Review is most interested in highlighting the vendors that offer unique products and platforms for enterprise organizations. As such, we've read through the complete CRN rankings, available here, to analyze the data protection providers we think matter most.
Note: Companies are listed in alphabetical order.
Ensono
Ensono provides managed IT services to optimize and modernize mainframes, infrastructure, and the cloud for its users. The company's services portfolio is very broad and includes data center services, disaster recovery, security, Remote Infrastructure Management (RIM), and application performance monitoring, among other services. The vendor's disaster recovery platform delivers flexible testing options, automated failover, and ongoing testing for continuity. Additionally, in early 2021, Ensono was acquired by Kohlberg Kravis Roberts (KKR) for $1.7 million. 
Evolve IP
Evolve IP is a Cloud Services provider. The vendor offers organizations a unified option for cloud services such as virtual servers, virtual desktops, disaster recovery, IP telephony, unified communications, and contact centers. Evolve IP's Disaster Recovery as a Service (DRaaS) suite supports fully managed disaster recovery, self-service recovery, and cloud backups. Additionally, members of the Evolve IP team are on the advisory boards of Veeam and Zerto, showing a connection to leading disaster recovery providers.
Expedient
Expedient is a cloud, collocation, and data center Infrastructure as a Service (IaaS) provider. The vendor delivers its DRaaS solution hosted within its data centers and separately as a Service for users hosting their production workloads on-prem or in other locations using On-Site Private Cloud appliances. Expedient is a part of a network of 11 data centers across the country. It offers virtualization, cloud computing, remote backups, equipment management, and storage area networks, in addition to disaster recovery. Expedient provides its services to enterprises in a broad range of industries, including commercial, education, and government organizations.
IBM
IBM offers a range of technology and consulting services. In addition to its Disaster Recovery as a Service (DRaaS) capabilities, the vendor also provides predictive analytics, software development, and systems management. IBM's DRaaS solution provides continuous replication of critical applications, infrastructure, data, and systems for rapid recovery. Additionally, the vendor offers fully managed services to recover business-critical systems, applications, data, and business processes across a range of environments.
InterVision
InterVision acquired Disaster Recovery as a Service (DRaaS) provider, Bluelock, in 2018. The vendor offers Infrastructure as a Service (IaaS) tools that specialize in cloud computing and disaster recovery. InterVision also provides Virtual Cloud Computing by way of IaaS, where users have the option to subscribe to their chosen amount of computing, storage, and bandwidth capacity. Bluelock Solutions also supports complex environments in addition to protecting sensitive data as a means to mitigate risk. InterVision's capabilities span on-prem, private, and public cloud environments. In October 2020,  MidOcean Partners acquired InterVision Systems for an undisclosed amount. 
TierPoint
TierPoint helps clients deploy disaster recovery, connected data center, and cloud solutions for their overall business continuity plan. TierPoint's Disaster Recovery as a Service (DRaaS) combines features such as replication, cloud, and virtualization technologies, delivering a comprehensive solution that provides the capabilities needed to ensure critical data and applications are safe and secure. The vendor also owns over 40 data centers within 20 markets and eight multi-tenant cloud pods, all connected via a coast-to-coast network. TierPoint's solution portfolio includes private, managed hyper-scale, and hybrid cloud environments. In early 2020, TierPoint raised $320 million in a Private Equity Round.
Veristor
Veristor is a solutions architecture firm specializing in enterprise data storage, virtual infrastructure, cloud-based disaster recovery, and technology financing. The vendor's solutions include storage, server virtualization, storage area networks, network-attached storage, deduplication, backup and recovery, data replication, information lifecycle management, and compliance archiving. Recently, Veristor and Forty8Fifty Labs partnered with HashiCorp to automate cloud infrastructure for operations, security, networking, and application delivery.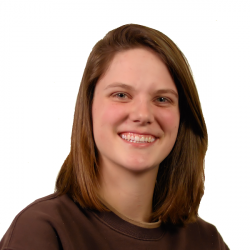 Latest posts by Tess Hanna
(see all)