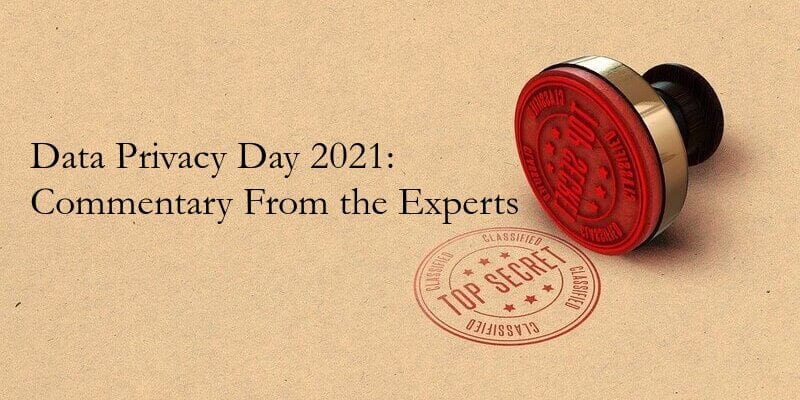 Today, the editors of Solutions Review proudly participate in Data Privacy Day 2021. This international event focuses on raising awareness of data protection, protecting consumer privacy, and personally identifiable information (PII). Businesses of all sizes could stand to gain from the commentary and stories of National Data Privacy Day. To further expand on the importance of Data Privacy Day, we received commentary from a few experts. Here are their thoughts:
Data Privacy Day Expert Commentary
Stephen Manley, CTO, Druva:
Data Privacy Day is an annual reminder to review and refresh your privacy and data protection practices. As cyberthreats become more vicious and regulations more complex, organizations must evolve how they protect the personal data of their employees and customers. An effective data privacy policy will safeguard from GDPR and CCPA fines and build trust with customers who are wary of how organizations handle their data.  
On this Data Privacy Day, don't just try to "get well" on your protection policy, but plan how to "stay healthy." Over the next year, data will fuel your business growth, and protecting data privacy will help you build a company that your customers trust. To keep pace with the business, you must integrate data privacy and protection into your organization's data management strategy because it takes only one wrong step to lose the customers' trust. Data Privacy Day only comes once a year, but data protection matters every day. With an integrated approach to data protection and privacy, next year's Data Privacy Day will be a reminder to celebrate your successes!
Lewis Carr, Senior Director, Actian:
We're likely going to see technology following the latest workplace/workforce trends, such as increased reliance on remote-enablement tech, collaboration and internal communications tools, IoT sensors, and cloud storage to support a hybrid and distributed workforce. For example, Kubernetes managed containers, seen as critical in the Cloud and for DevOps, will start to be used in IoT and front-end mobile environments and standards, such as Multi-access Edge Computing (MEC). This container model will be applied within 5G, WLAN-6, and edge fixed networks to support enterprises with both IoT and branch and remote environments with isolated channels to improve security (something missing from earlier Wireless standards). These MEC platforms will bring rich interactive applications found today in the Cloud and Data Centers all the way down to the Edge, collocating them with edge networks and directly placing real value at the edge.
This is critical because it means issues around data privacy and sovereignty, latency, and QoS can be better solved by placing applications – and AI to support more intelligence within them – directly next to end-users where there is more accountability for data versus when it traverses multiple ownership domains. Data privacy and security have never been more prudent as work and life remain largely online, but as with any technology, the policies and use will always need to be embedded into the software and technology to improve data privacy.
Amy Yeung, General Counsel and Chief Privacy Officer, Lotame:
Convention 108 turns 40 this year, and with every entry to a new decade, it offers a good time to reflect and rethink. The increased advocacy and education of data privacy worldwide deserves celebration, but, our policies are creating unintended outcomes. The emphasis on consumer consent, while well-intentioned and important, neglects to account for the operational aspects of data definitions, collection, and combination. This is where we've lost the plot as a privacy community. Disclosures don't change industry behavior nor do they make it easier for consumers. We need more voices in our debate, outside the legal community, and within and across businesses to make real change and do right by consumer privacy.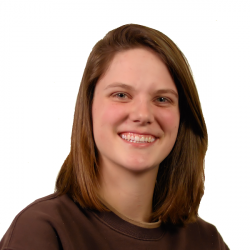 Latest posts by Tess Hanna
(see all)