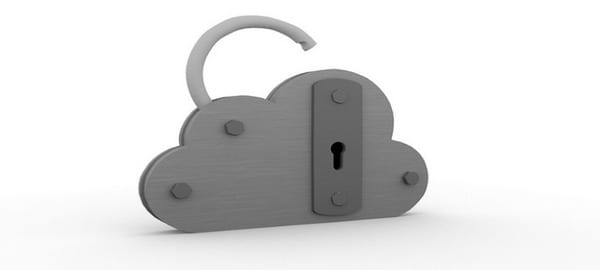 By Dave LeClair
Cloud provides many benefits – scalability, flexibility and cost-efficiency, to name a few – for IT environments. As cloud deployments continue to expand and companies shift priorities away from traditional data center environments, these benefits will only increase. Companies are only beginning to experience how cloud will revolutionize their IT infrastructure. In 2016, cloud will galvanize the market; energizing businesses to truly break free from old computing paradigms and focus on being truly agile – especially as it relates to data protection. In the coming year, watch out for five main trends that will transform backup and disaster recovery operations within the cloud:
1. Hybrid cloud dominance
The demand for cloud storage of backup data rose in 2015 and will only continue to do so in 2016. Cloud backup is more reliable and less error-prone than legacy solutions, such as tape or other rotational media, typically used for archival and data retention, and it allows for automated recovery in the event of a disaster. In fact, cloud Backup and Disaster Recovery as a Service (DRaaS) will be the new operations model of choice for new deployments by the end of 2016.
2. Hyperscale cloud powers emerge
In the past few months, there have been several announcements that are reshaping the public hyperscale cloud market, such as HP dissolving its public cloud and Rackspace integrating with Amazon Web Services and Microsoft Azure. In 2016, Microsoft, Google and Amazon will emerge as the three hyperscale public cloud leaders. Smaller companies will fall behind or follow HP's example and back out of the market completely.
3. Data protection market transformation
Cloud and mobile technologies are dramatically changing the data protection market – similar to how the Internet changed personal computing in the 1990s. So, how will cloud further impact traditional data protection vendors such as HP, Symantec, Dell and EMC? Dell recently announced its plans to purchase EMC, which could lead to consolidated or discontinued product lines, or potentially company spin-offs. Additionally, Symantec is in the process of selling its Veritas division to private equity. The coming year will be an interesting and critical one for these traditional firms as enterprises are left to wonder what will become of many of these solutions.
4. Backup will become more cost-effective (if the right decisions are made)
The price for public cloud storage will continue to fall in the coming year and, with it, the total cost of ownership for storing data in the cloud will also decrease. However, companies must be aware of hidden costs, as not all cloud backup options are the same. IT directors need to educate themselves on service level agreements (SLAs), compounding storage needs, network egress and data retrieval fees, and costs associated with moving data in and out of the cloud.
5. Rise of nimble data protection players
Although the public cloud space will be dominated by several big companies, smaller and more nimble firms will also arise, specifically in the data protection market. These Backup and Disaster Recovery providers will offer built-for-purpose cloud-based solutions that will assist businesses in reducing their physical data center footprint. And through partnerships with the large public cloud players, provide the right mix of security, control, cost-benefits and flexibility for both existing datacenter environments and the new "cloud-first" environment.
2016 will certainly be a transformative year for the cloud data protection market. Which companies will be left standing as a cloud backup and disaster recovery leader in January 2017? The race is sure to be an interesting one.
Dave LeClair is Vice President of product marketing at Unitrends, the leader in enterprise-level cloud recovery. He has 25 years of engineering and marketing experience working for both technology startups and established technology companies, including Stratus technologies, Avaya, Vibren, National Semiconductor and NEC. Dave has previously appeared as an expert guest contributor at Solutions Review. Connect with him on LinkedIn.
---