Our coverage of the DBTA 100 2021 features eight data protection vendors our editors are tracking. For a larger list, see our Data Protection Buyer's Guide.
Database Trends and Applications recently released its DBTA 100 2021, an annual listing of data, information management, big data, and data science companies that are preparing for the future. The list spans the spectrum of both "well-established and cutting edge" solution providers offering data platforms, tools, and technologies to organizations around the globe. Some of the vendor entries are published alongside View From the Top articles, which are penned by executives from the companies themselves.
The editors at Solutions Review Have read through the DBTA 100 2021 with a fine-tooth comb to identify the data protection vendors that matter most. Look at it as a sneak peek into which solution providers we track against in our daily coverage of the marketplace. You'll even find some of these company names below in our freshly pressed Buyer's Guide for Data Protection Platforms.
AWS
Amazon Web Services (AWS) offers a range of IT infrastructure services to enterprises. In addition to storage, the provider's solutions and products include cloud computing, compute, networking, content delivery, databases, analytics, application services, backup, compliance, data resiliency, data lifecycle management, hybrid cloud backup, and archive.  AWS provides a variety of cloud storage solutions, such as Amazon Elastic Block Store (Amazon EBS), Amazon Simple Storage Service (Amazon S3), and AWS Backup, among others. AWS also offers data-transfer methods and networking options to build solutions that protect data with durability and security. The vendor's various platforms, including the AWS Partner Network for Storage and Backup and Evolving Backup into Archive and Disaster Recovery, support both application and archival compliance requirements.
Dell Technologies
Dell's backup and recovery solution is a prepackaged backup suite made up of several different components available for individual sale. These include Avamar, Networker, and Data Protection Advisor,  and the new PowerProtect DP series appliances with options for cloud backup and archiving. Dell EMC's solutions give a full range of data protection, from archive to continuous availability for physical, virtual, and cloud environments. The provider enables digital transformation through hybrid cloud and big-data solutions built on a modern data infrastructure, bringing together converged infrastructures, storage, and servers. The recently launched all-in-one Integrate Data Protection Appliance combines Data Domain with Avamar and DD Boost for Enterprise Applications. 
Hewlett Packard Enterprise
Hewlett Packard Enterprise (HPE) is an industrial technology company with a portfolio that includes cloud, data centers, and workplace applications, among others. The vendor also offers an advanced intelligent AIOps data platform based on InfoSight. HPE's storage portfolio is comprised of HPE Primera, Nimble Storage, 3PAR, and XP series. Nimble Storage is positioned as a midrange storage array, whereas the HPE Primera product line is a high-end storage array targeting Tier 1 mission-critical workloads. HPE recently added support for NVMe media and peer persistence on HPE Primera, as well as SCM support on Nimble Storage.
IBM
IBM offers a wide range of technology and consulting services, including predictive analytics and software development. The vendor's backup and disaster recovery solution, Spectrum Protect, is a data protection platform that gives enterprises a single point of control and administration for backup and recovery. It enables backups and recovery for virtual, physical, and cloud environments. The tool also offers VM protection with a searchable catalog and role-based administration. IBM Spectrum Protect is a suite of software offerings designed to help organizations manage and protect their data by simplifying backup administration. 
Microsoft
Microsoft is a multinational company that develops, manufactures, licenses, supports, and sells various software services and products. The vendor offers enterprise tools through Microsoft Azure, including virtual machines, cloud storage, application service, and cloud backup. Microsoft's Disaster Recovery as a Service (DRaaS) solution, Azure Site Recovery (ASR), provides coverage across Linux, Windows, VMware and Hyper-V virtual machines, and physical servers.
Nutanix
Nutanix provides cloud software, compute and storage infrastructure, and hyperconverged infrastructure solutions for implementing enterprise virtualization without complex and expensive network storage, whether it is SAN or NAS. Nutanix Complete Cluster's converged compute and storage architecture can scale to manage petabytes of data while running thousands of virtual machines.  Nutanix's storage solution, Nutanix Acropolis, offers built-in AHV virtualization, networking services, platform services, and enterprise storage capabilities such as data protection and disaster recovery features. The provider recently raised $750 million from Bain Capital Private Equity.
Pure Storage
Pure Storage is an all-flash enterprise storage provider that enables broad deployment of flash in data centers. Its technologies enable Software as a Service (SaaS) organizations, cloud service providers, and enterprise and public sector users to deliver secure data to power their DevOps and modern analytics environments in a multi-cloud environment. The vendor's platforms accelerate random I/O-intensive applications such as server virtualization, desktop virtualization (VDI), database (OLTP, rich analytics/OLAP, SQL, and NoSQL), and cloud computing. Pure Storage also enables users to adopt next-generation technologies, including artificial intelligence and machine learning, to maximize the value of their data. In 2020, Pure Storage acquired Portworx for $370 million.
Rubrik
Rubrik primarily provides data protection and data management in hybrid IT environments with its flagship product, Rubrik Cloud Data Management (RCDM). The platform is a scale-out-architecture-based data protection tool with cloud integration, live mount for Oracle Databases, support for Office 365 backup, and support for SAP HANA backup. Additionally, in 2018 Rubrik acquired Datos IO, a company specializing in data protection of NoSQL databases. The vendor also offers Polaris Radar, a solution that provides ransomware detection and remediation. Rubrik's solution is recommended to buyers looking to protect highly virtualized on-prem environments and hybrid environments that leverage Microsoft Azure and Amazon Web Services (AWS).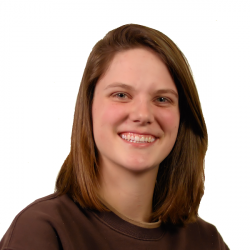 Latest posts by Tess Hanna
(see all)