Disaster Recovery and Colocation — A Powerful Combination
By Kalpesh Rana, Sr. Solutions Architect at vXchnge, contributing to the #BUDRInsightJam.
As times have changed, so too have disaster recovery solutions. When we hear the term "disaster recovery," our minds typically travel to natural disasters. In reality, there are a myriad of non-physical potential threats, including cyber-attacks, data breaches, ransomware, and more recently, the rapid need to support fully remote work due to COVID-19. And with nearly every industry being digitized and increasing customer expectations of instant fulfillment, the cost of downtime is higher than ever before.  
There are many solutions to choose from to address these issues. As we head into 2021, it is important to understand the implications of not having a disaster recovery plan in place, the benefits disaster recovery solutions provide, and the role of colocation in supporting disaster recovery and business continuity.  
First, let's define colocation and disaster recovery services. Colocation partners provide the essential services necessary to ensure business continuity, including a highly-secure physical environment, N+1 redundancy, network resiliency, conditioned power, and a remote hands team to provide on-the-ground support.  
Disaster recovery solutions — which are frequently combined with or added on to colocation services — provide tools and services to ensure the recovery or continuity of critical systems in the face of a disaster. Essentially, colocation services run the infrastructure platform for disaster recovery services and provide a secure environment to prevent business disruption.  
The Business Risk of Zero Disaster Recovery
There are significant business risks associated with failing to have a disaster recovery plan or partner in place. When a disaster or emergency occurs that causes an organization's applications or systems to become inoperable, the impact on its brand, finances, and the trust of its customers can be irreparable. 
Take Amazon, for example. In 2013, Amazon experienced an outage that lasted approximately 30 minutes. It's estimated that this interruption cost the retailer $66,240 per minute. For smaller organizations with less room for error, uptime is a key element to their survival, so an outage can be even more financially devastating.  
In the case of Amazon, one has to wonder how many customers abandoned their carts and went to other retailers in that 30-minute window — and how many relayed that experience to their friends and family. In addition to the financial implications, brand equity takes time to build and can be easily eroded by disruption. This holds true for both global brands and smaller organizations. 
Since disaster recovery goes beyond natural disasters to include everything from cyber-attacks to internet outages to COVID-19, business leaders must understand the kinds of disasters their organization could encounter and plan accordingly. A disaster recovery partner is skilled at assisting businesses in assessing these risks in order to have the right solutions in place for their specific needs.  
Colocation's Role in Disaster Recovery
There are many different approaches to a disaster recovery plan, but if colocation is not part of your plan, it may be time to reconsider. The benefits of colocation for disaster recovery are dependent on an organization's recovery plan, how they are replicating their solutions or technologies, and how its applications get accessed remotely.  
First, there is a geographical benefit. With colocation, data can be stored in multiple different centers to create redundancy. For example, if an organization has its own data center in Houston, it would not make sense to set up a second location in the same area since that location could easily be impacted by the same storm or natural disaster. Instead, the company would be best served to partner with a colocation provider in another region to provide redundancy for their critical infrastructure and the ability to recover applications quickly.  
The second major benefit is cost efficiency. While some larger companies may have a hot site set up — meaning if one location goes down, the other instantly picks up — keeping two locations running simultaneously is extremely costly. To create such redundancy in-house, an organization would have to build multiple data centers in multiple markets. Partnering with a colocation provider alleviates a significant amount of the cost and staffing requirements.  
What to Consider When Choosing a Partner
When developing a disaster recovery plan or selecting a partner, IT must be central to the conversation. Too often, IT departments are siloed from the essential operations and decision making of the business. Rather than thinking of an IT department as a separate entity, leaders must recognize how integral IT is to the organization's success.  
It is no secret that if a network or server is down and employees cannot access a VPN, workflow is impacted. Ultimately there is a threat to business continuity, customer satisfaction, and potentially, the organization's bottom line.  
Given the critical nature of the infrastructure supported by a colocation partner, it is important to consider the following when choosing a provider:  
Brand Protection:

What is the partner's commitment to uptime, and what is the potential impact of being down for an hour, a day, a week? 

Service:

How does your customer experience measure up? Do they appear dedicated to your company's success? 

Redundancy and Scalability:

How many locations will you have access to — now and in the future, as your company grows?  

Availability:

To what degree is each location accessible?  

Standards:

What are their maintenance programs, security protocols, and so on?  

Support:

Do they have teams on-site 24x7x365 and tools to access your deployment remotely? Do they have partners to provide parallel services? 
By evaluating each of these categories, business leaders can be confident they are selecting a partner that will protect their brand and ensure their continuity.  
The Evolution of Colocation Solutions
Practically every industry and its operations are being digitized. Everything is online and in real-time, and the cost of downtime to a business has never been greater. This makes a strong disaster recovery plan imperative. Whether a business chooses in-house, cloud, hybrid cloud, or colocation solutions, the infrastructure must be able to withstand any physical disaster or human-created interruption.  
Thankfully, colocation improvements have responded to the needs of the market and are increasingly being used to support business continuity. One big development is power density — being able to pack more infrastructure into fewer racks. Customers increasingly require high-powered servers for today's applications, and colocation providers are responding with high-density offerings.  
With great density and power comes a need for more effective cooling. Traditionally, data centers use a combination of raised floors and computer air conditioner (CRAC) or computer room air handler (CRAH) infrastructure. There are also new cooling technologies, such as cold aisle/hot aisle design and liquid cooling. While these are just a few examples of colocation advancements in recent years, the technology continues to evolve as demands of colocation providers increase.  
As we head into another decade of cybersecurity concerns, natural disasters, and remote work becoming increasingly commonplace, business leaders must reevaluate their organization's needs related to disaster recovery and colocation. Getting ahead of any potential issues and mitigating them quickly means reduced risk, improved business continuity, and enhanced brand protection.  
About the author
As a senior solutions architect at vXchnge, Kalpesh Rana is responsible for designing and architecting solutions for new customers and existing clients. He has over 20 years of experience in colocation, managed hosting, disaster recovery, cloud, and telecom.
Thanks to Kalpesh Rana for contributing to the #BUDRInsightJam. Learn more in our Backup and Disaster Recovery Buyer's Guide and keep an eye out for Rana during the Jam.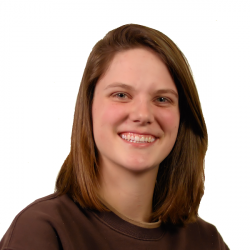 Latest posts by Tess Hanna
(see all)