Cloud data protection and management solutions provider, Druva, recently announced the acquisition of hybrid cloud data protection and migration provider, CloudLanes. CloudLanes enables secure movement of data from on-prem to the cloud. Through this acquisition, Druva is positioned to expand cloud to the edge, enabling enterprises to keep data readily available on-site, while leveraging Software as a Service (SaaS) based business continuity, and greater workload mobility.
CloudLanes' software ingests data from on-prem and transfers it to the cloud securely for production needs, freeing businesses from legacy scalability and architecture. By integrating CloudLanes, Druva offers the benefits of its cloud capabilities to on-prem environments, providing instant recovery and enhancing data security without the need for any hardware. With this new approach, heavily regulated industries will now be able to meet their business needs for governance and compliance with a solution developed for the cloud era.
In a press statement,  founder and CEO of Druva, Jaspreet Singh said, "enterprises are now seeing first-hand the challenges of hybrid cloud solutions that are increasingly inflexible with today's cloud-driven world. Current hybrid solutions are trying to forklift legacy to cloud, but organizations need solutions that are born in the cloud and bring cloud functionality closer to the datacenter. The addition of CloudLanes will help us extend the advantages of cloud to more enterprises at the edge, bringing greater access to data, enhanced protection, and help accelerating growth through simple and reliable data protection."
CloudLanes was founded in 2015 and introduced the industry's first secondary storage platform built on public clouds with a hybrid cloud approach. In 2018, CloudLanes was recognized in Gartner's "Cool Vendors in Storage Technologies" report for its innovative technology.
Abhijit Dinkar, co-founder and CEO of CloudLanes, also added, "businesses are looking for greater flexibility and more cost effective ways to manage their backup data, and are increasingly looking to the cloud. CloudLanes' innovative approach to data migration enhances the Druva Cloud Platform and will bring enterprises a novel and powerful new approach to data protection and management."
To read Druva's full press release, click here.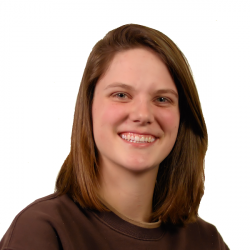 Latest posts by Tess Hanna
(see all)