Cloud data protection and management solution provider, Druva, Inc., has announced enhancements to its Disaster Recovery as a Service (DRaaS) offering for enterprise workloads. As the only Software as a Service (SaaS) based disaster recovery platform built on AWS, Druva can assist with improving business continuity with features such as automated runbook execution, AWS integration, and orchestration and testing. Users are also enabled to perform one-click failover to the cloud for on-prem workloads, as well as recovery for cloud workloads with cross-region/account support.
In a press statement, CPO of Druva, Mike Palmer said, "enterprises of all sizes are looking for a new disaster recovery solution that can replace the convoluted, cost prohibitive model of the last three decades. With Druva's new offerings, IT teams now have an all-in-one solution that can meet business demands and automate processes at a fraction of the cost. Disaster recovery planning is a critical part of maintaining uninterrupted operations and now there is no barrier to protecting your most critical business data."
By leveraging the reach of the cloud, Druva's DRaaS solution offers new features, including:
Recovery Automation: Enterprises are enabled to automate runbook execution and streamline processes for faster recovery.

Failback Recovery: The disaster recovery platform supports hybrid workload failback, including to VMware Cloud on AWS or on-prem data centers, in order to align with enterprise compliance.

Support for Cloud Workloads: Allows businesses to capture data within users' AWS account and clone it across regions for testing and compliance.

Automated Disaster Recovery Testing: Enterprises have the ability to automate the disaster recovery process, ensuring the business is prepared for a possible disaster, while also meeting audit and compliance requirements.

Replication and Mobility: Users are able to replicate virtual machines, clone full VPCs, and move them cross-region for test and development.
Phil Goodwin, Research Director at IDC, stated, "it's clear that disaster recovery solutions are becoming increasingly important to business operations and the inherent benefits of cloud-based services makes it the de-facto choice for future-proofing enterprise disaster recovery. Solutions such as Druva's which leverage AWS' global reach, instant scalability, and cost competitive offerings, will be compelling solutions in a market that is increasingly looking for alternatives to traditional on-premises solutions."
To read Druva's full press release, click here.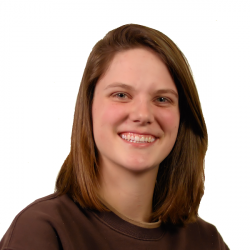 Latest posts by Tess Hanna
(see all)