Cloud data protection and management solution provider, Druva, has announced that the Druva Cloud Platform, the provider's Data Management as a Service solution, is available now on Amazon Web Services (AWS) Snowball Edge. This platform enables organizations to move data freely between on-prem and cloud environments without the lock-in, complexity, and cost of legacy hardware. This allows businesses to speed up the transition between their infrastructure and the cloud.
In a press statement, vice president of products at Druva, Prem Ananthakrishnan said, "AWS Snowball Edge is fully supporting our platform, allowing customers to move large volumes of data to and from the cloud without the task taking up excessive amounts of time and bandwidth. Customers now have even greater flexibility in their mobility of data and are able to improve SLAs for business continuity purposes, all at no additional cost."
AWS Snowball Edge is a data migration and edge computing device used for computing tasks through built-in Amazon Elastic Compute Cloud (Amazon EC2) and AWS Lambda functionality. Druva is using these features to facilitate the transition of data to and from the cloud. Organizations are provided with workload mobility and advanced cloud services, such as disaster recovery and replication. This improves business continuity SLAs overall, without the need for secondary storage devices or dedicated appliances. The solution is pre-packaged with Druva's data management capabilities and delivered directly from AWS to the user.
Vice president of technology, storage, automation, and messaging at Amazon Web Services, Inc., Bill Vass stated, "Druva is building solutions that address the pressing data needs of enterprises today, while leveraging AWS's flexibility, security, and scalability. With AWS Snowball Edge, Druva can further address key pain points organizations face as they continue their shift to the cloud, such as capital expenditures and current business data protection SLAs."
To read Druva's full press release, click here.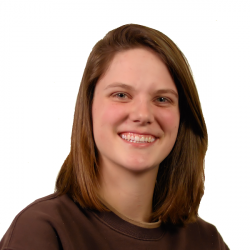 Latest posts by Tess Hanna
(see all)