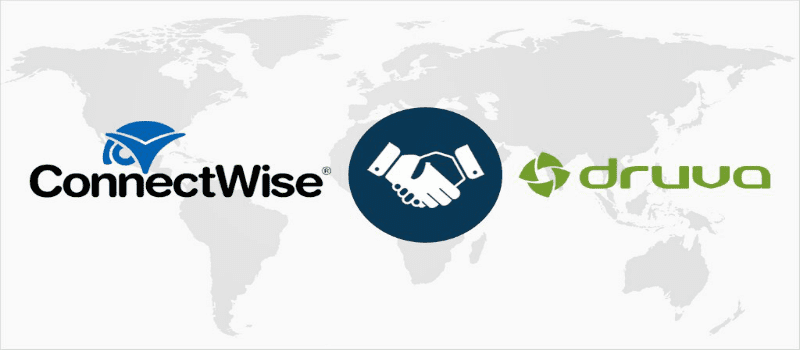 Druva, cloud data protection and information management solution providers announced this week that it has expanded its support for channel organizations and technology businesses through a new integration with ConnectWise, a software company that transforms how technology solution providers build, manage and grow their businesses.
Druva has a reputation in cloud data protection and information management, for allowing users to leverage the public cloud and offer single pane of glass to protect, preserve and discover information. Their data protection solutions increase the availability and visibility of business critical information, while reducing the risk, cost and complexity of managing and protecting it. Following a one-time set-up in the InSync MSP Portal, MSPs will receive alerts and can automatically generate and resolve support tickets in ConnectWise based on events generated from inSync. MSPs will also be able to streamline the inSync management process around workflows.
"As more companies want to build out the range of services that they provide to their clients, ease of management will be essential to help them scale out their processes and cope with demand. Adding automation and integration to disaster recovery and information management services ensures a joined-up approach is in place for MSPs to use. Our work with ConnectWise will help our joint customers serve their clients more effectively and more profitably over time," commented Peter Amirkahn, Chief Revenue Officer at Druva.
For more information regarding the Druva MSP Partner Program visit http://www.druva.com/msp-partner-program.
Be sure to follow Solutions Review on Twitter and Linkedin for your latest and greatest in backup industry news and releases!

Lauren enjoys researching the latest in cloud computing, investigating the unique ways that users are leveraging technology to better businesses.

Latest posts by Lauren Cooke (see all)