Cloud data protection and management solution provider, Druva, has announced new capabilities to facilitate any enterprise's journey to the cloud. These new features deliver coverage for cloud workloads, strategic integrations, and automated functionality. The updates include support for Microsoft Teams and Slack, new advanced backup, recovery, and global policy capabilities for AWS workloads, in addition to integrations with ServiceNow, Splunk, and Okta. These new enhancements facilitate greater protection and control of data across new cloud workloads.
In a press statement, Chief Product Officer at Druva, Mike Palmer stated, "today's most successful companies find ways to identify and execute game-changing ideas with velocity. IT teams enable velocity by choosing platforms built natively to support integration, automation, security, and compliance. Druva's data protection solutions cover their on-premises and cloud workloads, eliminates costly and frustrating infrastructure management and enables secure and unified access to enterprise data for next-generation analytics capabilities and more."
New features and enhancements include:
Support for Slack:

Users are enabled to preserve the integrity of conversations on the platform for e-discovery, compliance, and legal hold requirements;
Automated Disaster Recovery:

Simplifies the setup of disaster recovery plans within AWS environments through the ability to create cross-account plans, as well as cross-region support. Additionally, Amazon Relational Database Service (RDS) resources can now be a part of disaster recovery plans, and users have the ability to automate the creation of  production-like environments for Dev/QA purposes; and
Splunk Integration:

Splunk users have the ability to integrate with Druva's protected data and enable complete visibility, security, and analysis across all enterprise and IoT data assets. This is also available through Splunk's native application.
Phil Goodwin, research director at IDC also added, "data has become the fuel to drive innovation, and the exponential increase of data expected in the next several years means there is no end in sight. But as this data becomes more critical to business success, it's protection also becomes increasingly critical. Given the sheer scale and disparate data sources, Druva's centralized platform, ability to integrate with other popular SaaS solutions, and scalable protection could be a compelling benefit as more enterprises migrate workloads to the cloud."
To read Druva's full press release, click here.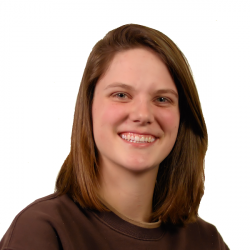 Latest posts by Tess Hanna
(see all)