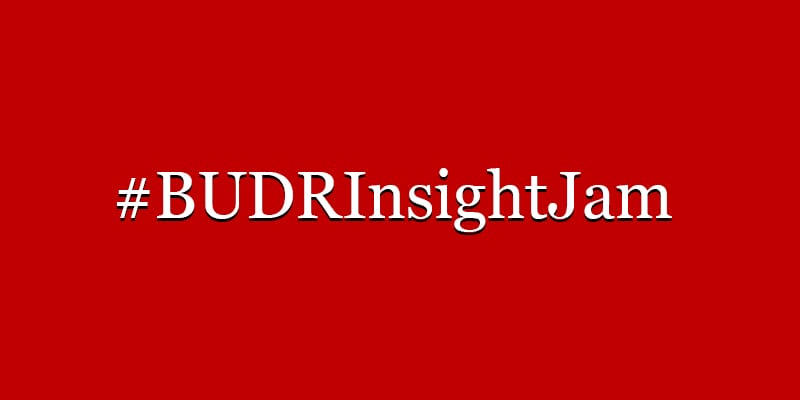 For our BUDR Insight Jam, we asked experts in the field from around the world to share their 2020 backup and disaster recovery predictions. Originally, we planned on posting all of their comments and 2020 backup and disaster recovery predictions on Twitter under the hashtag #BUDRInsightJam. However, we face two unique challenges:
We received so many more predictions than we could have ever hoped.

Often, the predictions we received went into profound depth and detail.
Admittedly, these challenges are the best ones to have. However, it made posting the full predictions almost impossible for our Twitter-based event. Because of this, we posted shortened versions of the 2020 backup and disaster recovery predictions on Twitter during the Jam, and we'll post the predictions in full here. Thus, you get the best of both worlds for our first-ever BUDR Insight Jam.
Without further ado, we present our experts' thoughts on backup and disaster recovery in 2020, in no particular order. While you're reading, feel free to check out our new 2020 Backup and Disaster Recovery Buyer's Guide.
Experts Share Their 2020 Backup and Disaster Recovery Predictions
Prem Ananthakrishnan, VP of Products, Druva
Data for next-generation businesses will never touch a traditional data center
Data centers are consolidating at a startling rate. While they likely won't disappear completely and can help meet specific use cases, the overwhelming of new businesses are not leasing or building traditional data centers. New companies such as Slack, Zoom, ServiceNow, Box, and Twillio are 100 percent cloud-based. And meanwhile, existing companies are migrating to the cloud. The business model for new companies' infrastructure is changing, and companies are realizing they do not need to be in the data center business anymore to successfully run their business. The traditional data centers as we know them are becoming obsolete.
Improved data hygiene will become a standard insurance requirement
Ransomware and cyber-attacks will expand in 2020 because they work. Targeted organizational attacks will, unfortunately, continue to increase across industries and governments and hackers are relentless in searching for any exposure in an ecosystem – whether it is gullible users, unpatched systems, or misconfigured cloud accounts. Cyber-criminals know that you will pay to save your data, your job, and your reputation. They also know many companies now have cyber insurance to help pay the bill. 
As a result of the ongoing attacks, cyber insurance companies will increasingly demand proof of protection and recovery plans. They cannot stay in business and continue to pay out claims to companies that aren't taking certain steps to protect themselves. To get insured, organizations will need to document a holistic plan to deal with cyber threats – both preventing and recovering from attacks. Providers will also become more prescriptive about categorizing claims. Today many ransomware claims are submitted under errors and omissions (E&O), which is a very general category protecting companies and their workers against claims of inadequacy. Cyber insurers will start rolling out specific claim guidelines that account for lost or compromised data rather than filing everything under the broad E&O category.
SaaS backup will be a prevalent method for recovering from cyber-attacks since it stores data in a separately managed cloud account. The air gap from the data center to the cloud protects the data from ransomware, and separation of control secures the data from deletion by malicious internal actors. Additionally, SaaS offers faster recovery in the event of an attack with the ability to restore data anywhere – including running permanently in the cloud, while ensuring higher reliability for recovery through automated testing and machine learning to confirm data fidelity.  
Cloud providers will pay big for analytics companies
Cloud providers are rich with data, but without proper analytics features, this data is underutilized. The market is teeming with analytics startups, but the successful ones have niche, vertical-specific applications that leverage their expertise. I would expect companies will look to either partner with – or more likely acquire – these smaller companies to add analytics capabilities to their own applications. The number of M&A deals with smaller analytics companies will skyrocket in 2020.
Stephen Manley, Chief Technologist, Druva
2020 will be the year of the mainframe (model): Next year will mark the death of the developing applications for "dedicated infrastructure." Developers will not build new applications to run on virtual machines with flash storage. Instead, they will create containerized and serverless applications that start on-demand, load data from object storage into persistent memory, execute, and then release all the resources. If that makes cloud sound like mainframe, it should. The reborn centralized model eliminates the inefficiency of legacy server and storage systems. 
The hardware trends leave traditional flash storage arrays without a role. Persistent memory will become mainstream and deliver application I/O performance. Meanwhile, object storage prices will continue to plummet, so they can efficiently store the application dataset. Traditional storage, optimized neither for performance or capacity, will have no place in well-designed applications. 
The legacy "dedicated hardware" model is dead… it just doesn't know it yet. The mainframe (as cloud) rises again!
Lilac Schoenbeck, VP of Product Marketing, Carbonite
In 2020 we will see improvement in many security areas, more specifically organization will start to pay more attention to the weakest link in data protection – the user. Incorporating new technologies and integrated approaches to defend that first border between the company and the broader internet. Education will become more widespread looking to reduce the amount of phishing, spear phishing, and other socially targeted attacks.
Raj Dutt, Director of Product Marketing, Cohesity
Increasing government oversight and regulation of digital technology, combined with public demands for greater transparency on how personal data is handled, will bring previously obscure data management and storage practices into the national political conversation. Pressure to find a workable solution from consumers and businesses – which are now struggling to deal with balkanized state and country data privacy standards – will lead to a national data privacy law similar to Europe's GDPR that resolves the current patchwork of laws and provides stability for business planning. Questions about where specific data is stored, how it is managed, and who has access will become top US business concerns rather than just administrative IT issues. Any new policy will require fundamental changes to business processes, staff education, and technology. It will prompt companies to look for better ways to get insight into their own complicated data infrastructure and secure granular control over their data.
Frank Jablonski, VP of Global Marketing, SIOS Technology
Application vendors will architect HA and DR into their core solutions.
Application vendors will endeavor to deliver greater value and higher reliability by integrating core high availability (HA) and disaster recovery (DR) features into their solutions. Most applications today require the customer to provide these protections separately, and most organizations do this for all their applications with a general-purpose HA/DR solution. With HA and/or DR built into an application as a standard feature, customers will be able to simply deploy it on any platform in a private, purely public or hybrid cloud environment. This will be especially beneficial for smaller organizations that normally lack the expertise or resources needed to implement and operate configurations capable of eliminating all single points of failure. For cloud-native implementations, the application vendor will want to take full advantage of the resiliency afforded by the cloud's multiple availability zones and regions.
Resellers and system integrators will play an increasingly vital role as critical applications move to the cloud.
As the migration of enterprise applications to the cloud accelerates and matures, the need to ensure mission-critical high availability (HA) will create opportunities for resellers and system integrators. This window of opportunity is forming as enterprises seek more robust HA solutions that have yet to be fully integrated into the application and system software. Some system integrators may have the expertise and resources needed to leverage open-source software in their Linux offerings. But an increasing percentage will choose to integrate solutions purpose-built to provide HA and disaster recovery protections, as these have proven to be more dependable for the customer, while also being just as (if not more) profitable for the integrator.
Purpose-built high availability and disaster recovery solutions will benefit from machine learning and artificial intelligence.
Increased focus on the mission criticality of enterprise applications currently or expected to be migrated to the cloud will motivate vendors of purpose-built high availability and/or disaster recovery solutions to enhance their offerings. Competition in growing markets always fosters innovation, and advances in related technologies hold real potential for improving HA/DR protections. Expect machine learning and artificial intelligence to be used to monitor how applications run 24×365, and then automatically and dynamically adjust resource allocations—scaling both up and down as needed in both active and standby instances. These enhancements will make HA/DR protections more affordable for more applications, further accelerating migration to the cloud.
Murli Thirumale, CEO and Co-Founder, Portworx
In 2020 the world of backup and DR will evolve to better support containerized environments. More and more businesses are using containers in production – IDC has said that 76 percent of enterprises are making broad use of containers for mission-critical apps. This creates challenges for traditional backup solutions, which weren't designed for the fast-moving, dynamic world of containers. In 2020, backup architectures will evolve to better accommodate these environments. Among other things, this means systems will back up data in a more granular fashion — at the container level, rather than just at the VM level, and backups will need to capture an application's configuration details as well as its data.
Haoyuan Li, Founder and CTO, Alluxio
Hadoop storage (HDFS) is dead. Hadoop compute (Spark) lives strong.
There is a lot of talk about Hadoop being dead…but the Hadoop ecosystem also had many rising stars. These were the compute frameworks like Spark that extracted more value from data. Others like Presto have also been adopted into the broader compute ecosystem. So today's Hadoop has been broken up. Hadoop storage (HDFS) is dead because of its complexity and cost and because compute fundamentally cannot scale elastically if it stays tied to HDFS. To glean immediate, real-time insights, users need immediate and elastic compute capacity that's plenty available in the cloud. Data in HDFS will move to the most optimal and cost-efficient system be it cloud storage or on-prem object storage. HDFS will die but Hadoop compute will live on and live strong.
Paul Dix, CTO and Co-Founder, InfluxData
We will see non-relational databases really take off within enterprises in 2020 as developers reject the one-size-fits-all approach of SQL and incorporate more purpose-built databases to handle specific needs and use cases. The fastest user growth is all occurring among non-relational databases and there are now database options that clearly do best with certain categories of data such as object storage, key-value, document graph, and time-series data.
Dave LeClair, Sr. Director of Product Management, Continuum
As IT complexity increases and security concerns mount for business of all sizes, backup and DR tasks are evolving beyond their base functions and becoming increasingly integrated with other IT management tools. The increased use of automation and AI capabilities are also helping to make BDR easier and more effective. An end-to-end management platform that integrates remote management, monitoring, security detection and response, and backup and disaster recovery can improve the efficiency of an IT team, freeing them to work on other projects.
Doug Hazelman, VP of Technical Marketing, MSP360
Things are going to get worse. We're going to see more ransomware attacks targeting backups in 2020. Remember: Backups aren't immune to ransomware. With the right strategies in place, though, you can protect backups from ransomware. To prevent this malicious software from infecting your backup storage mediums, you must disconnect them from one another (air gap) and ensure versioning is enabled. This is what will keep your backups safe and prevent ransomware from infecting them. 
Oussama El-Hilali, CTO, Arcserve
As severe weather events become more common, businesses need to adjust their disaster recovery plans to better anticipate storms that could halt their operations and IT services. Disaster recovery and business continuity specialists should anticipate more states to implement disaster prevention tactics like California's planned power shut-offs, and begin documenting procedures to prevent extended downtime, data loss, or financial damages. This will become the new normal for many businesses operating in areas where severe weather is more likely, so business leaders will start to prepare for these scenarios after seeing what has happened in California. 
Sam Roguine, Director of Solution Marketing and Enablement, Arcserve
One or more major airport and/or seaport will be inoperable for a minimum of 24 hours due to ransomware attacks. A statistical, security and/or analyst firm will start publishing figures on the number of people who died or was injured due to critical healthcare IT systems crippled by ransomware. Ransomware attacks will increasingly be attributed as the main cause of serious public incidents, including potentially affecting major elections in at least one country.
Matt Wallace, CTO, Faction
Over the past few years, a lot of customers started to migrate their DR into the cloud leveraging VMware Cloud on AWS. Today, VMware has announced major partnerships with Azure and Google Cloud Platform. People can now select any of the public clouds for their DR workflows. We think, because of the adoption we've seen on VMware Cloud on AWS, the single largest trend for DR in 2020 is going to be that many more people start adopting different public clouds for their Disaster Recovery leveraging VMware technologies.
Douglas Brockett, President, StorageCraft
RANSOMWARE MEETS ITS NEMESIS – AND IT'S CALLED BLOCKCHAIN. 
While it may take a while for blockchain to be adopted in the financial markets or in other consumer-applications, its real-world use-case as a mechanism to prevent ransomware attacks will gain swift adoption. StorageCraft is way ahead of the rest of the industry with an already implemented blockchain file system. I fully expect a 'catch up' scramble amongst the data management vendors. We're the only ones to provide an immutable file system where data cannot be overwritten or deleted by ransomware. Our fully auditable, immutable and unchangeable view of the history of data at rest means organizations – even with distributed environments – know if, when and where a ransomware infection occurred. Our ability to also provide continuous, immutable snapshots of data, means we can return data to its pre-ransomware state.
CONVERGED INFRASTRUCTURE SPENDING PAYS OFF – PUTS LEGACY VENDORS ON NOTICE
Early adopters of converged data infrastructures will see their investments pay off in terms of economics, scale and agility. This will accelerate the maturing of the converged data infrastructure market — and put a nail in the coffin for the big legacy vendors who have built their business models on having a different product line for everything.  Buyers will no longer tolerate paying for solutions from vendors that simply bifurcate their product lines over and over again. We will see the beginning of the end of siloed infrastructure vendors. 
THE CHANNEL GETS WARY OF ACCIDENTAL VENDOR LOCK-IN
The M&A cycle will continue in the MSP space with MSPs acquiring for scale and vertical expansion. However, as MSPs merge and consolidate, they should pay particular attention to consolidation on the vendor side.  As MSPs focus on their OML (operational maturity level), standardization for them only makes sense if it aligns with their business plan. Standardization must be in line with the vision of how they wanted to build their business. In contrast, MSPs may be in for a rude awakening if they find themselves being consolidated into a technology platform – not out of choice but because of vendor consolidation. MSPs will need to be wary of this accidental vendor lock-in and make sure they can opt for best of breed where it makes business sense. We expect to win big here because, unlike our competitors, we offer a single technology stack for MSPs looking to standardize on their business continuity portfolio. In addition, StorageCraft offers a 'fit-in, stand-out' approach where our solutions also present themselves as best-of-breed options for data management, protection, and recovery. 
Don Boxley, CEO and Co-Founder, DH2i
Many organizations are pursuing a cloud-based Disaster Recovery (DR) strategy to achieve the business objectives of: 1. Getting replicas off-site and 2. Eliminating the cost and complexity of building and maintaining a DR site. But these DR strategies typically depend on a VPN to connect the on-premises source to the cloud-based target. That's a problem because traditional VPN software solutions are obsolete for the new IT reality of hybrid and multi-cloud. They weren't designed for them. They're complex to configure, and they expose "slices of the network," creating a lateral network attack surface. In 2020, a new class of DR software with integrated SDP security will emerge to eliminate these issues and disrupt the cloud DR market. This new SDP-enhanced DR software will enable organizations to build smart endpoint DR environments that can seamlessly span on-premises and the cloud without the added costs and complexities of a VPN, and with virtually no attack surface.
In the enterprise space, on-premises storage will see a comeback
Businesses have been moving to the cloud for primary and archive/DR storage for a long time In 2020, on-premises storage, whether for active or standby, will see a comeback – especially, as customers are hit with cloud-use bills that are dramatically higher than originally anticipated. 
In 2020, to be successful and provide value to the business, enterprise IT will need to be able to straddle the worlds of the cloud and on-premises storage. Software solutions that enable swift mobility between these two domains will become increasingly critical. Only via this bi-model model will IT be able to achieve the highest performance, scalability and capabilities, as well as the safest retention, at the most cost effective price." 
In the Prosumer and SMB space, multi-layered data management and protection will become priority #1 
In the Professional Consumer (i.e., Prosumer) and SMB space, data storage and protection has always been a priority, but cost has been a roadblock for those seeking to employ comprehensive end-to-end data management and protection solutions.
In 2020, Prosumers and SMBs will demand solutions that enable them to seamlessly and affordably layer features and functionality onto their on-site storage, such as integration with off-site cloud and SaaS backup and recovery solutions, with flexible cross-platform support for all major platforms including Windows, Mac, Linux, VMware and Hyper-V.
Matthew Johns, Global Product and Solutions Marketing Manager, SUSE
Disaster Recovery Will Be the Ultimate Brand Management Tool
2020 holds a lot of promise for storage professionals, but it also holds an entirely new threat landscape. Ransomware, data breaches, malware, and outages are just as common as they have ever been. A breach or cyberattack has the capability of destroying businesses and company reputations, which is why storage providers have made disaster recovery a major focus in recent years. At the end of the day, a company's reputation will be determined by how they either prevented the attack and/or data loss, or how they responded to the incident. The key ingredients of successful disaster recovery plans will include a focus on vulnerability detection, DR team development, and effective communication. There will also be an increased focus on multi-cloud strategies as a way to ensure both on-prem and offsite protect.
Sazzala Reddy, CTO and Co-Founder, Datrium
Ransomware will innovate faster than mechanisms to prevent it. 
Ransomware is plaguing the enterprise and it's getting worse, fast. Due to its insane profitability, the proliferation of non-state and state actors, and cybercrimes (including ransomware attacks) will cost the world $6 trillion annually by 2021. According to the State of Enterprise Data Resiliency and Disaster Recovery 2019 report, nearly 90% of companies consider ransomware a critical threat to enterprise business. Ransomware will be a massive threat to all organizations for the foreseeable future because it is very challenging to detect or prevent, exacerbated by the furious pace of innovation. Prevention would be the ideal course of action, however, organizations must prepare for when defenses fail—since they will fail. While the current recommendation from experts is to just pay up the ransom, there is an alternative approach:  every business should investigate deploying a quick data recovery infrastructure that can help instantly roll back the IT environment to its pre-ransomware state and recover from an attack unharmed. Ransomware recovery will become a budget line item for the majority of CIOs in 2020.
Mainstream enterprises will finally embrace DR to the cloud.
Businesses are clamoring for better disaster recovery solutions in the face of escalating threats from natural and human-generated disasters. Using the cloud for DR has been theoretically interesting but physically impractical due to the huge expense of storing large amounts of data in the cloud and the costs and slowness of moving it across the wire in either direction. In 2020, mainstream businesses will become open to leveraging the cloud as a DR site and will start shutting down their physical DR sites because new cloud DR technologies will make it possible to leverage on-demand cloud resources during a disaster while keeping cloud costs low during the state of normal business operations. While there will be many options for customers to choose from in 2020, they must take caution and make sure to verify claims surrounding recovery point objective (RPO) and recovery time objective (RTO). 2020 will be the Wild West of cloud DR performance claims.
Business continuity (BC) and disaster recovery (DR) strategies will be put to the test. 
Business continuity will become even more critical as businesses respond to the always-on requirements of the on-demand economy. Today, IT practitioners still have to manually coordinate a mixed bag of data storage products and applications to prepare for a disaster event; BC and DR have been largely a bespoke process, making them very complex. At the same time, threats continue to grow increasingly advanced, pervasive and unpredictable. 
With cybercrime such as ransomware, recovery of a whole data center depends on backups that are typically months old. DR orchestration software generally doesn't have ways to access these when time matters. Simplicity and integration (using snaps with VM-centric catalogs, converging primary and backup storage) trump per-subsystem optimization that can drift out of compliance easily. In 2020, IT teams must take advantage of new BC and DR innovations or else they will fail to compete in an increasingly treacherous and competitive business climate.
How to Learn More About Backup and Disaster Recovery in 2020
Thanks to all of our experts for their predictions and participation in the BUDR Insight Jam! Check out our Backup and Disaster Recovery Buyer's Guide for 2020! It includes full profiles of the top 28 providers, as well as questions to ask yourself before purchasing.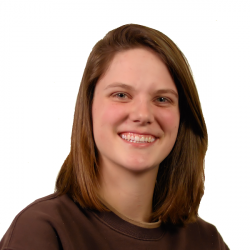 Latest posts by Tess Hanna
(see all)